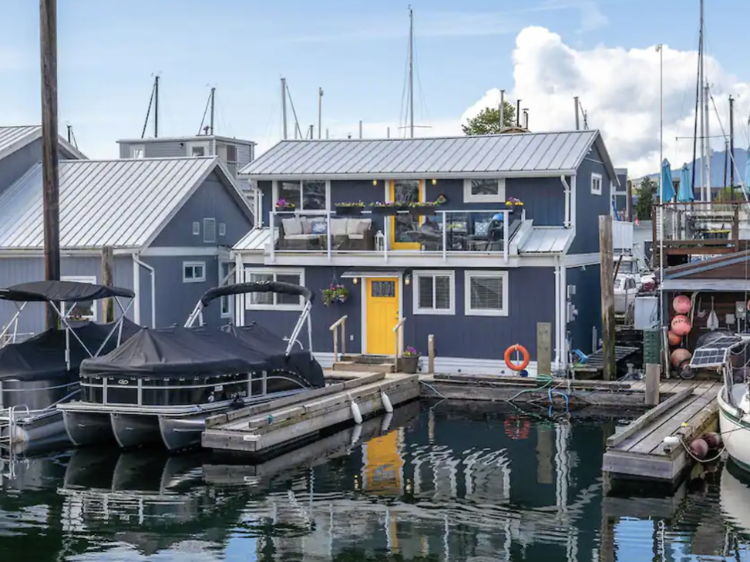 Courtesy: Airbnb
1.

The houseboat in North Vancouver
If you can't decide whether to stay in the city or close to the water, this houseboat in North Vancouver is a great choice for the indecisive. Based near the city but situated on the water, you'll have the best of both worlds – as well as being surrounded by glorious mountains. The property is suitable for five guests and has easy access to the city – alternatively, take a walk to the surrounding areas where you'll find an art gallery and the Q market. There's even a sea bus that takes you downtown so you can explore the city at your own pace. Take your morning coffee on the balcony and admire the ocean view. Bliss.
Rooms? Two. Sleeps five guests.
Mood? Float away with me...
Budget range? A great price for what's on offer.