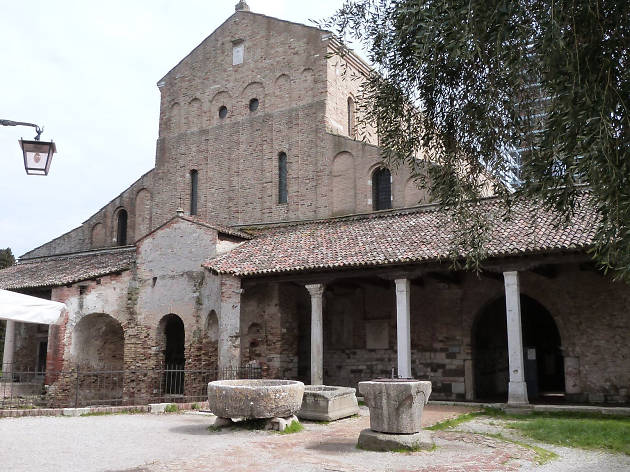 Time Out says
On an island that once rivaled Venice for dominance of the lagoon, the Church of Santa Maria Assunta contains stunning Byzantine mosaics.
When barbarian hordes swept across Italy after the fall of the Roman Empire, mainlanders fled to Torcello and set up housekeeping. The remains of Santa Maria Assunta church attest to the island's importance in Lagoon history. The church dates to the 600s, though the surviving structure, along with its dazzling gold mosaics, are from the 11th century. Though the mosaics alone are worth the trip, Torcello also offers a fascinating look into the long-abandoned settlement that predates Venice—it was from Torcello that residents moved to the area now known as Rialto, to create the settlement that would grow to be Venice.
Time Out tip: The church's Last Judgment mosaic graphically depicts sinners being shoved into the flames of Hell. Since most churchgoers were illiterate, the comic-like images were designed to communicate a load and clear message.
Nearby:
Santa Fosca church: For early Christian relics and the tomb of a third-century saint
Locanda Cipriani: For fancy dinner and drinks at one of Hemingway's haunts
Ponte del Diavolo: For a tiny bridge with a backstory of witchcraft and forbidden love
Details