The 14 best bars in Venice
Sip your way through canal-side wine spots, cocktail dens and beer havens for a taste of the best bars in Venice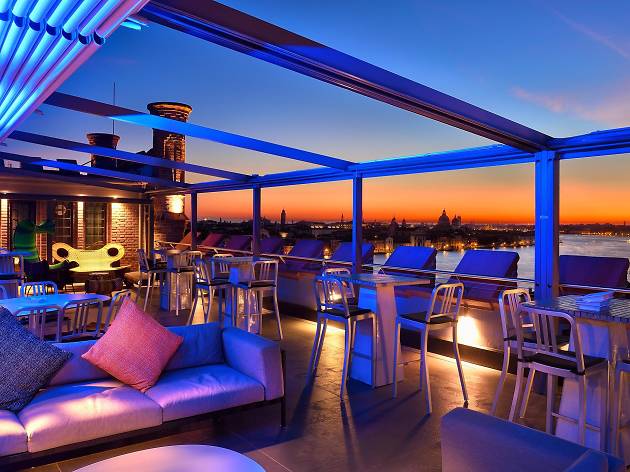 Venice's bar scene is different than anywhere else in Italy, or the world, for that matter. Venetian traditions guide drinking rituals including the highly-social (and inexpensive) giro d'ombra, an afternoon spent hopping from one bar (bacaro) to another for small glasses of wine (ombre), accompanied by small bites (cicheti).
A classic Venetian spritz after work is as elemental to life on the island as water taxis are to transport, and enoteca wine bars are as plentiful as footbridges. A new breed of inventive cocktail lounges and live music hotspots keep the scene fresh, along with some hidden gems tucked into the city's top restaurants and hotels.
The best bars are found far from the bustle of the main attractions, so put on your walking shoes, wander about, get lost, and most importantly, slow your pace. Here's your guide for getting beyond tourist meccas and experiencing the true essence of Venice, one tasty sip at a time.
Getting hungry?
Every meal in Venice, from cichetti-style cheap eats to world-class fine dining, can be an extraordinary experience. From family-gems to Michelin stars, these restaurants represent the rich spectrum of Venetian dining.