The 14 best restaurants in Venice
The best restaurants in Venice include canal-side Michel-starred spots, tiny enotecas and cozy family-run eateries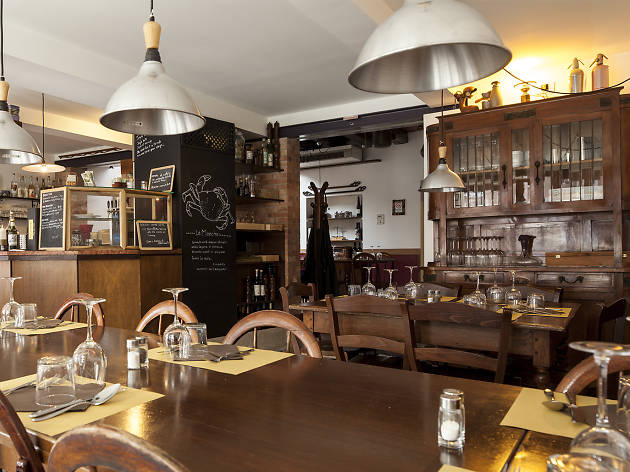 Every meal in Venice, from cichetti-style cheap eats to world-class fine dining, can be an extraordinary experience—once you navigate where to go and not go (easy tip: avoid restaurants with touts outside attempting to lure in tourists).
On the cheaper end of the spectrum, if you'd rather spend your money on the city's great things to do, eat as the locals do and nibble on cichetti in stand-up bars or casual cafes. Or savor multi-course meals in affordable, family run restaurants, where house wine (vino della casa) flows along with warm ambiance.
For dining in the city's most renowned restaurants, many replete with jaw-dropping views of the city's top attractions, expect to spend extravagantly. Also, don't be surprised when a deposit is required at reservation (this is designed to discourage no-shows). From family-gems to Michelin stars, these restaurants represent the rich spectrum of Venetian dining.
Best restaurants in Venice
Time for a drink
Here's your guide for getting beyond tourist meccas and experiencing the true essence of Venice, one tasty sip at a time.
More to explore