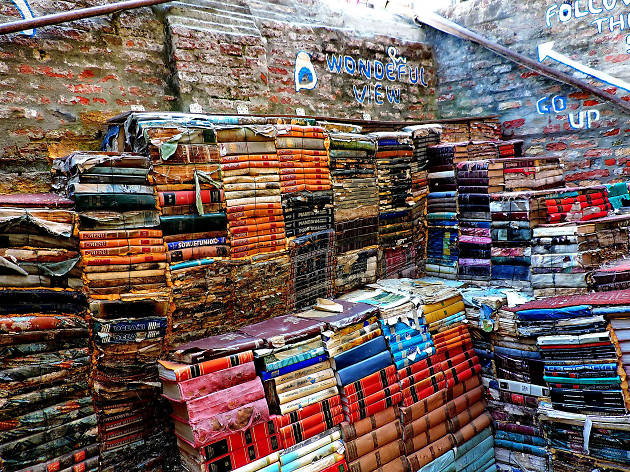 Time Out says
The "most beautiful bookstore in the world" is possibly the most unique—with books stacked pell-mell, including in bathtubs and boats.
This bookstore is a bit off the beaten tourist path, but worth the trek for bibliophiles and photographers anxious to visit and snap photos in this one-of-a-kind shop, owned by the affable Luigi Frizzo. Though books are famously stacked high on shelves, in bathtubs and even in a boat—all to secure them from the frequent acqua alta (high water) that befalls Venice—there are books literally everywhere here, and there's a certain charming element of a mad professor's workshop.
Time Out tip: The Libreria Acqua Alta is not just a photo op—it's a small, independent business, so buy something, even if it's a book written in Italian!
Nearby:
Santi Giovanni and Paolo church: For Doges' tomb and a Veronese ceiling
Cimitero di San Michele in Isola: For a walk around Venice's island cemetery
Wine Bar HK: For a touch of modern style with your cicchetti and spritz
Details