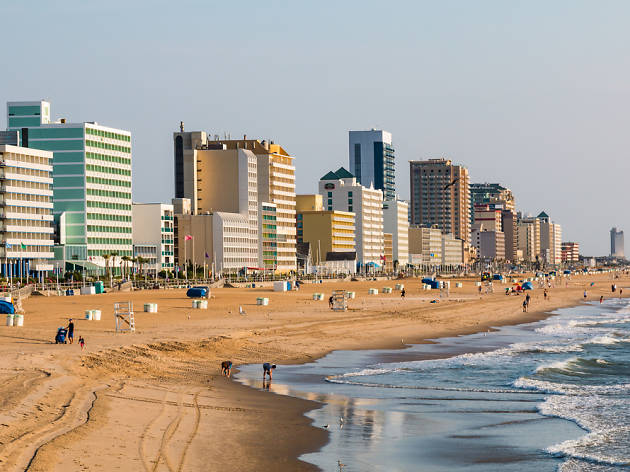 The 25 best things to do in Virginia Beach
Between its grand state parks, surfer-clad beaches and boardwalks, this laid-back coastal town is ripe with things to do
Right where the Chesapeake Bay meets the Atlantic Ocean, you'll find Virginia Beach. This laid-back coastal city adds a cheeky measure of history, creativity and adventure to your traditional beach-side vacation. Over 500 square miles of surf-spots, family farms, hip hotels and sprawling state parks are here to be explored, with summer boardwalk festivals drawing the crowds.
Take a day off from the pristine beaches to kayak through nature reserves, explore the ViBe creative district or visit the site of the pilgrims' first landing. If your explorations leave you ravenous, take your pick from the best local restaurants and sit back with a locally-brewed craft beer as the sun sets.
A note on our list: While we always curate the best things to do, we haven't ranked them here—we just couldn't choose favorites!
Best things to do in Virginia Beach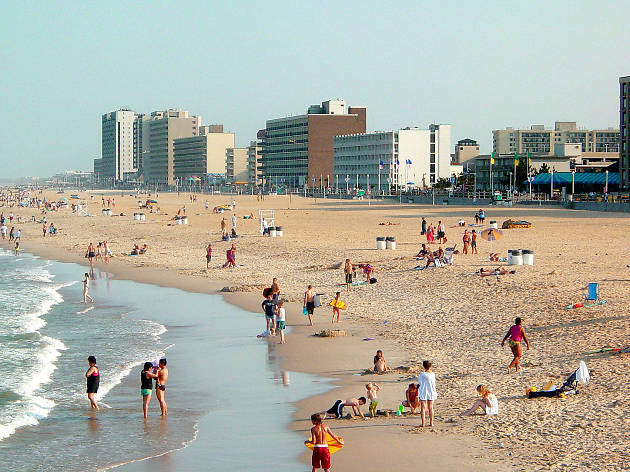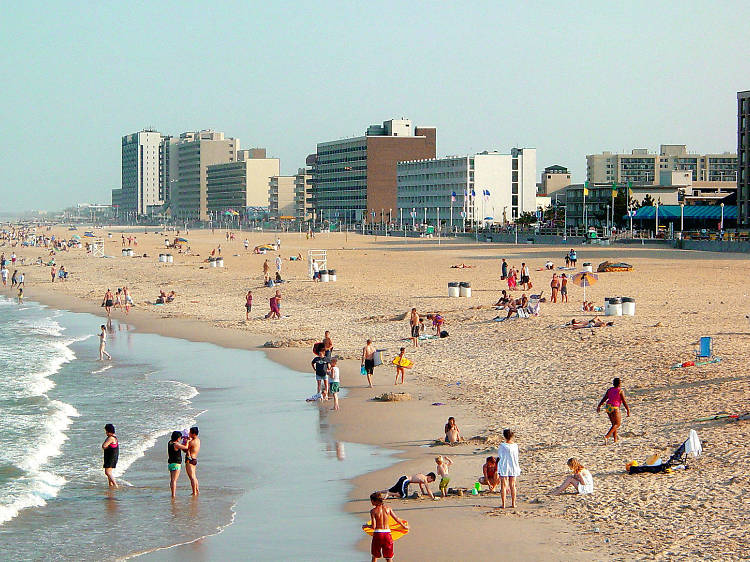 Photograph: Courtesy CC/Wikimedia Commons/Nick HobgoodSchuminWeb
1. Virginia Beach Boardwalk
Stroll between bars and the beach at Virginia Boardwalk
The boardwalk is a snapshot of Virginia Beach at its best: bustling bars, a pristine beach and plenty of surprises in between. During summer, entertainers are dotted along the 3-mile strip and four stages offer live music, and there's a separate path for bikes and surreys which are great fun to rent. Don't miss King Neptune in all his twenty-four feet of bronze glory: there's no better symbol of the boardwalk!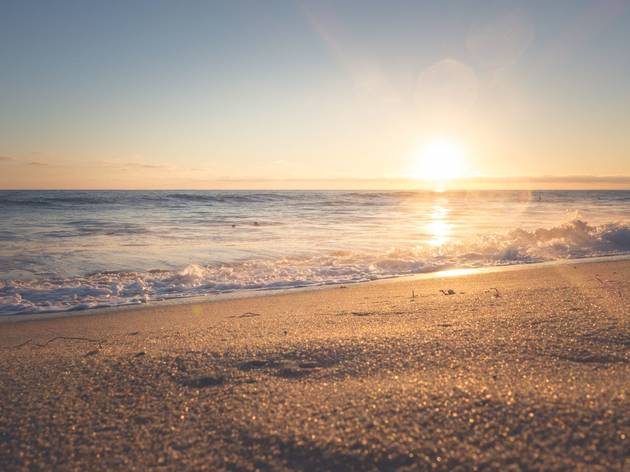 Be a beach-bum and relax
Chic's Beach is a local favorite thanks to its calm waters, soft sand and lack of crowds. While it takes a little extra effort to find, the reward is a quiet spot to spread your towel and bask in the sun. At night try ghost crabbing—you just need a bucket, torch and quick hands to catch the nocturnal critters!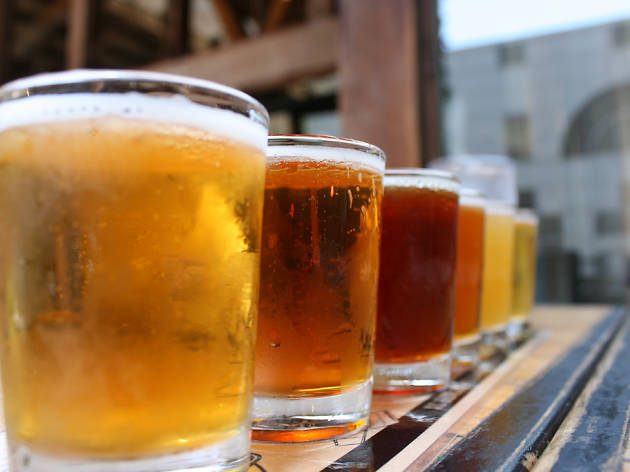 Photograph: Courtesy CC/Flickr/Quinn Dombrowski
3. Taste Virginia Craft Beer Tour
Sample the best craft beer in town
Virginia Beach is overflowing with craft beer brewed right here by the sea, from Back Bay Brewing to Wasserhund—they're all delicious. This tour takes you behind the scenes to chat with brewers and taste their creations, all with an experienced local guide and no need for a designated driver. Three stops allow for ample tastings, so you can get to know the city a little better through the unique ales, stouts and IPAs it's inspired.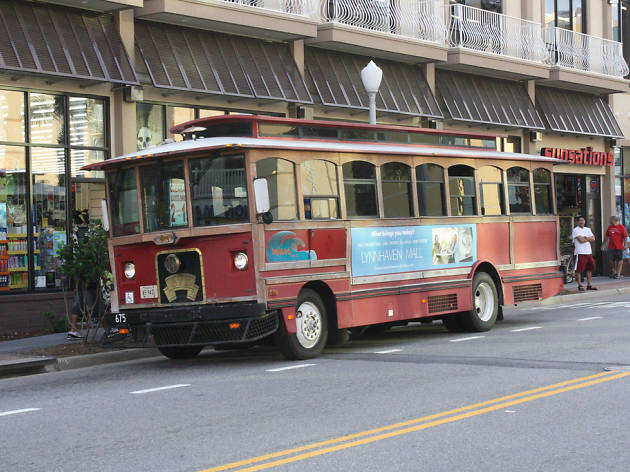 Photograph: Courtesy CC/Wikimedia Commons/Dimetris
4. Atlantic Avenue Trolleys
Ride the Wave for a nostalgic afternoon
Adding a vintage feel to the bustling Atlantic Avenue, these trolleys, nicknamed the Wave, are decked out like 1920s transport for a trip to the past. Hop off for a few games at Flipper McCoys, the city's arcade institution—or for $2 a day you can ride on three routes and visit spots like the aquarium, First Landing State Park and plenty of beaches.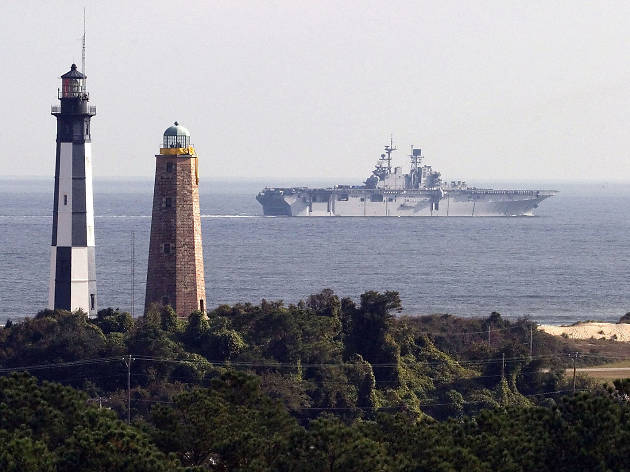 Climb the city's official symbol for breathtaking views
Standing tall at ninety feet, this is the fourth oldest lighthouse in the country and was the first project to be authorized by President George Washington himself back in 1792. Starting at the bottom of a 50-foot sand dune, visitors must climb a total of 191 steps to reach the tower's lantern room, including scaling a nine-foot ship ladder. Your reward is skipping the gym—and the incredible panoramic coastal views, of course.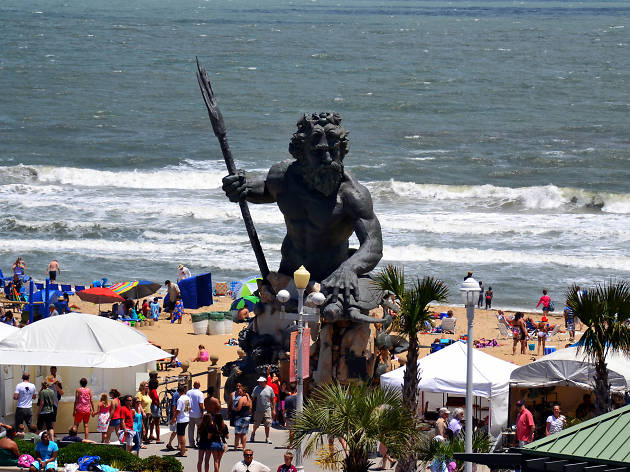 Photograph: Courtesy CC/Flickr/Tony Alter
Round off the summer with the Neptune Festival
Covering a whole host of festivities, the Neptune Festival pulls out all the stops for a final summer hurrah (usually in late September) of live music, craft fairs, sand sculpting and parades. Spend your time marveling at the creations of the world's best sand sculptors, settle down to watch the fireworks with that funnel-cake you couldn't resist and then dance the night away as live bands play from the boardwalk stages.
7. First Landing State Park
Come for the history and stay for the trails
This historic state park offers 19 miles of trails winding through salt marshes, forests and sand dunes, and that's just for starters. When the English Settlers landed close to the park on April 26, 1607, they pushed up to Jamestown and started the first elective government—you'll find yourself wondering why they ever left. You can camp, fish and bike here too, so explore to your heart's content.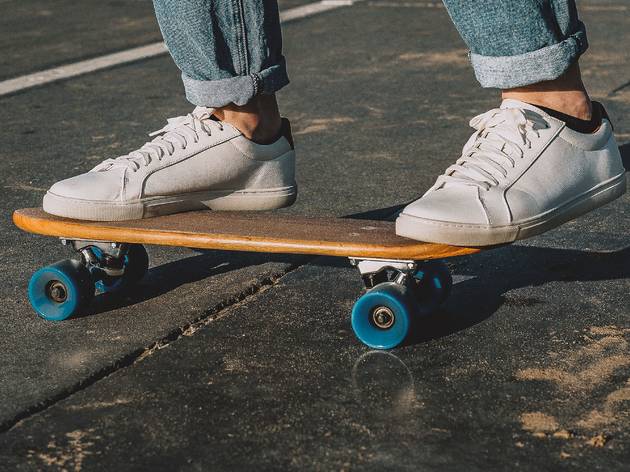 Try something different in the city's creative district
Beyond the boardwalk lies a quirky and creative hub of coffee roasters and cafes, museums, distilleries and artisan workshops. Holding monthly markets, pop-up events and guided tours, the ViBe district is your rabbit hole to the alternative side of Virginia Beach. Whether you prefer a touch of drag or beats and beer with your brunch, there's nowhere better to sample the efforts of the city's independent makers and creators.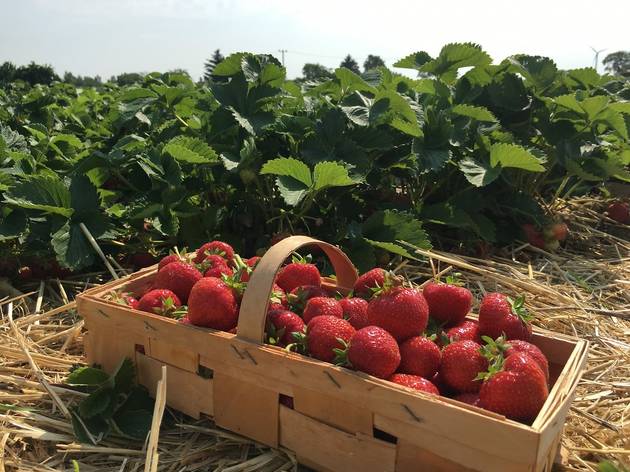 Get your hands dirty at Cullipher Farm
Run by the fourth, fifth and sixth-generation of the Cullipher family, this is a real-deal family farm. Whether you pick strawberries in spring, try their summer-school activities or hit the apple orchard or pumpkin patch in fall, there's always a seasonal treat to be had. The farm has a great fruit and veg stand with preserves, fresh produce and cakes to take home too, putting the home-grown cherry on their very own pie.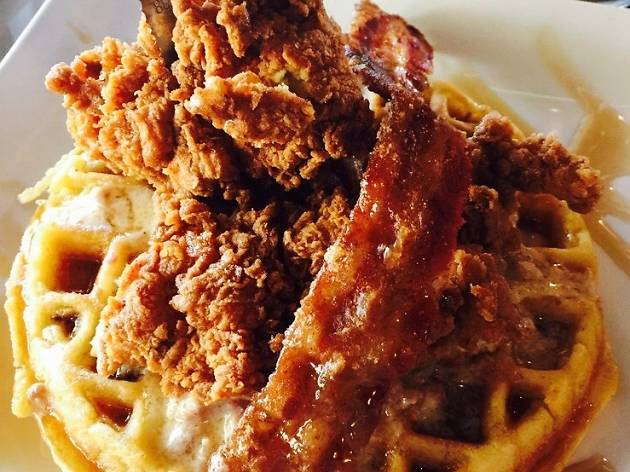 Photograph: Courtesy Hair of the Dog
Start your day right with brunch
Combining comfort food, local produce and breakfast cocktails, this place serves brunch like no one else. The Chesapeake Eggs Benedict is the answer to your stomach's prayers and there's nothing more refreshing than a cucumber-themed Green Thumb Bloody Mary to follow it up. Beer lovers can choose from the extensive menu which includes local brews and relax on the patio, pint in hand.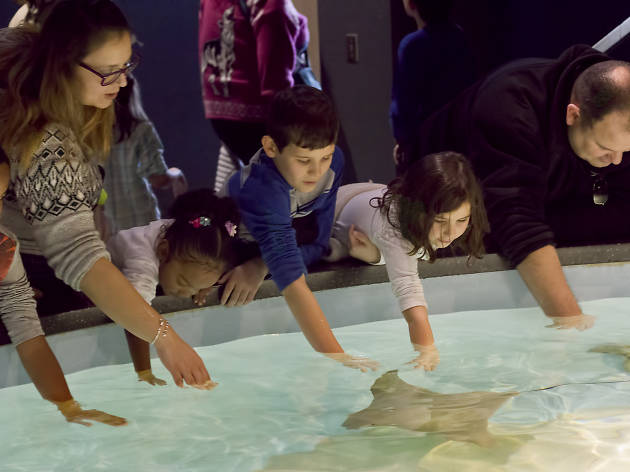 Photograph: Courtesy CC/Flickr/C Watts
11. Virginia Aquarium & Marine Science Center
See who you've been swimming with at Virginia Aquarium
Virginia's beaches are what bring in the crowds, but those warm waters are home to a unique ecosystem just waiting to be explored. The Center has over 800,000 gallons of aquarium space with hundreds of interactive exhibits as well as boat trips out onto the open seas. With a nature trail, an aviary and a 3D National Geographic Theater added to that, you'll look at the waves a little differently when you leave.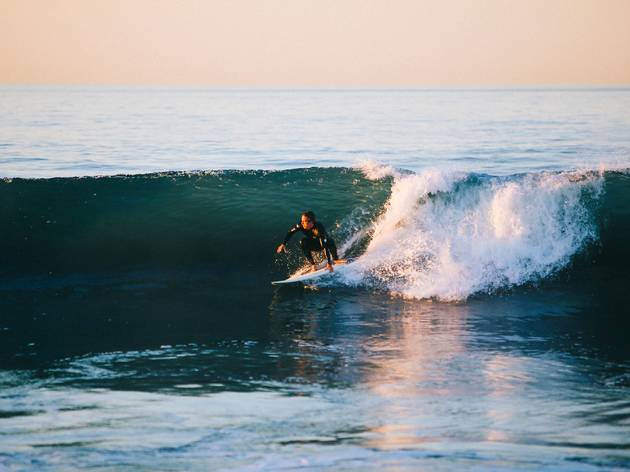 Take to the Waves at Croatan Beach
Home to the East Coast Surfing Championships for more than 40 years, Croatan beach is the only place to take your board in VA. With two designated surfing areas and lifeguards to keep an eye on everyone there's no better way to hit the water. If you're a first-timer or feeling rusty, lessons and surf camp are held at the southern surf area throughout summer.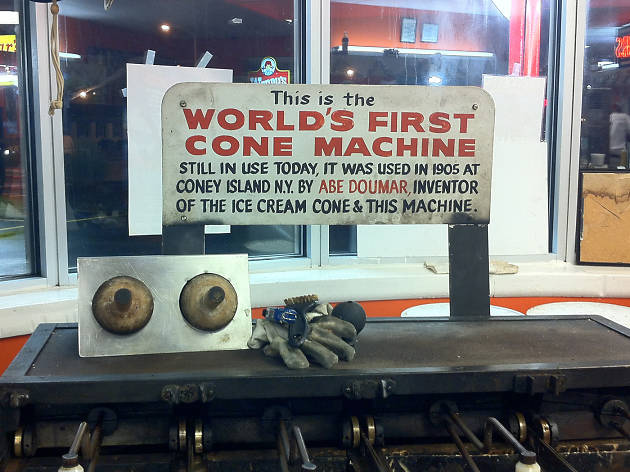 Photograph: Courtesy CC/Flickr/Jblackburn
Watch the world's first cone machine in action
A true slice of American ice-cream history, the Doumar's still roll their home-made cones using the machine Abe Doumar invented in 1904. A classic drive-thru serving up delicious North-Carolina style barbecue staples with curb-service, it's well worth the short drive out of town. You'll find the well-worn machine in action every morning and can enjoy the results topped with generous scoops of your favorite ice cream.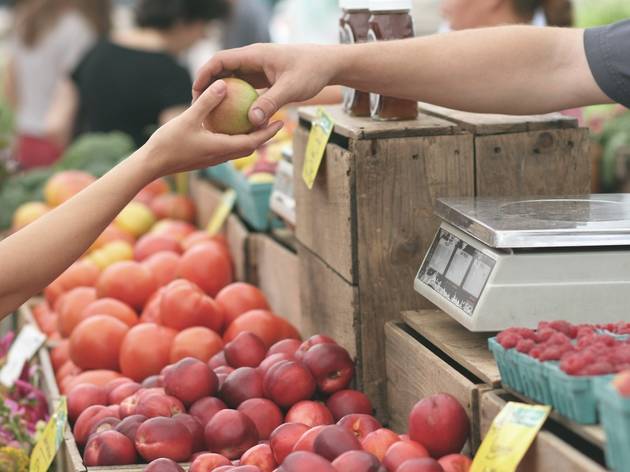 14. Virginia Beach Farmers Market
Pick up the best local produce
Going strong after 25 years, this open-air farmer's market is the place to go for locally-grown, homemade and freshly-baked goods. With an ice cream from Gilly's Creamery in hand, you can pick up all the organic fruit and veg you need, as well as a few treats from the bakery to keep you going on the way home. There are hoe-downs on Fridays from April to October, and seasonal festivals throughout the year.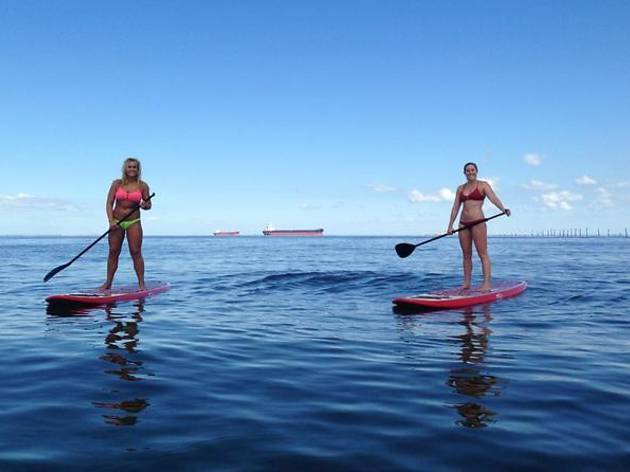 15. Dolphin Paddleboard Eco-Tour
Paddle with the dolphins
Combine two great activities in one early-morning adventure with a tour which takes you out into the Atlantic in search of the local bottlenose dolphins. Paddleboarding is an invigorating chance to explore the seas, but some prior experience is needed to join the tour (they have kayaks available as well). Although not guaranteed, you have a great chance of paddling up close and personal with the curious creatures and will have an unforgettable experience.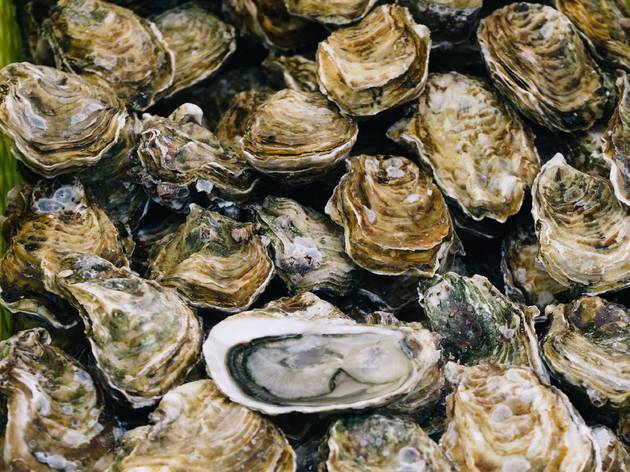 16. Pleasure House Oysters
Venture on a Pleasure House Chef's Table tour
While not a restaurant in the traditional sense, this tour is an opportunity to try Lynnhaven oysters in all their freshest glory. The Chef's Table Tour involves waders and a table set-up in the middle of the water, with oysters plucked from under it. Between courses you can learn about the waterways and history of the Lynnhaven Oysters, admired as being as 'big as dinner plates' when the English first landed here in 1607.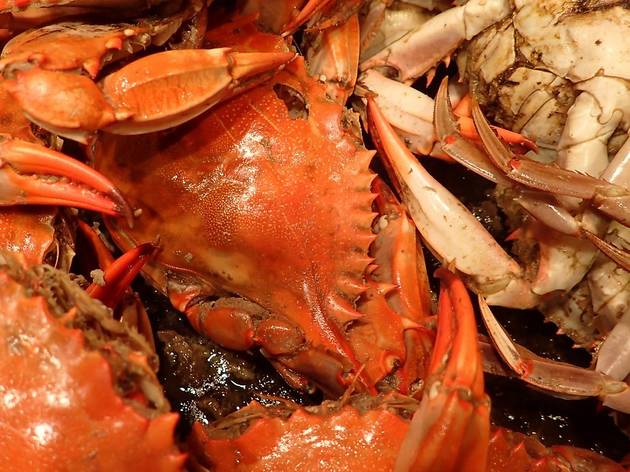 17. Bubba's Seafood Shack
Enjoy some seafood with your sunset
One of the original bay-side restaurants, Bubba's boasts the best views and the best seafood to go with it, delivered directly to their dock every day. Crab is the highlight here, whether you prefer it in their deliciously crisp crab-cakes or the Jimmies—steamed blue crabs caught right in Chesapeake Bay. Book in time for the sunset and you'll have the perfect evening ready-made.
18. Back Bay National Wildlife Refuge
Explore the waterways of the Back Bay National Wildlife Refuge
Meet the residents of this quiet wildlife refuge as you glide along the calm waters. The area welcomes migrating swans, geese and ducks as well as the endangered loggerhead turtle and bald eagle, among others. Hiking is a great alternative, but following the water as it travels out to sea offers a unique opportunity to see and hear the otherwise unreachable corners of the protected lands.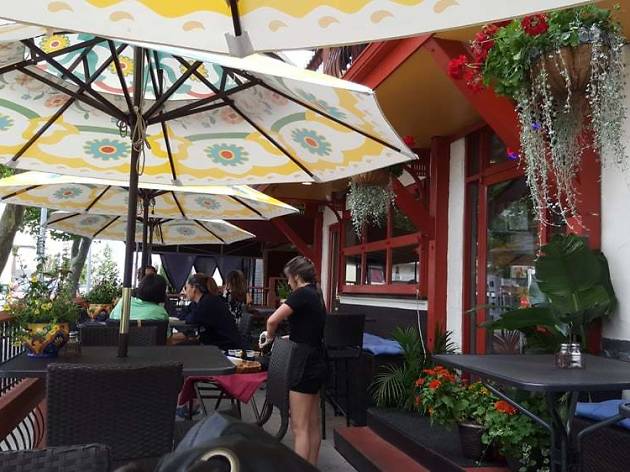 Photograph: Courtesy Yelp/Taylor M.
Snag a top-deck table and make a night of it
Hidden behind an unassuming restaurant front, Lunasea has a great outdoor terrace area with a sandpit, double-decker terraces and more bars than you can shake a stick at. Hosting live music during the week and transforming into a club at weekends, there's something for everyone here—even a volleyball court. Make the most of their Tex Mex influence and try the margaritas!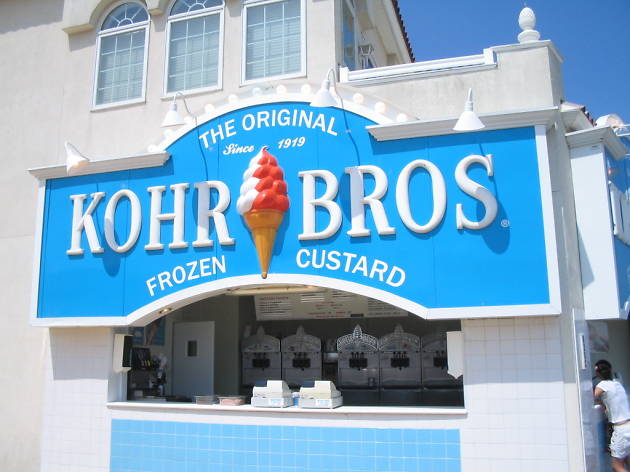 Photograph: Courtesy CC/Flickr/Bev Norton
20. Kohr Bros Frozen Custard
Indulge with a double-scoop
While an ice-cream may be the traditional beach treat, one lick of this creamy frozen custard and you won't look back. Originally sold by the Kohr brothers on Coney Island in 1919, it's now a staple for a stroll along the boardwalk. Choose from hand-dipped favorites like butter pecan or pistachio and enjoy—with the added bonus that it's healthier too!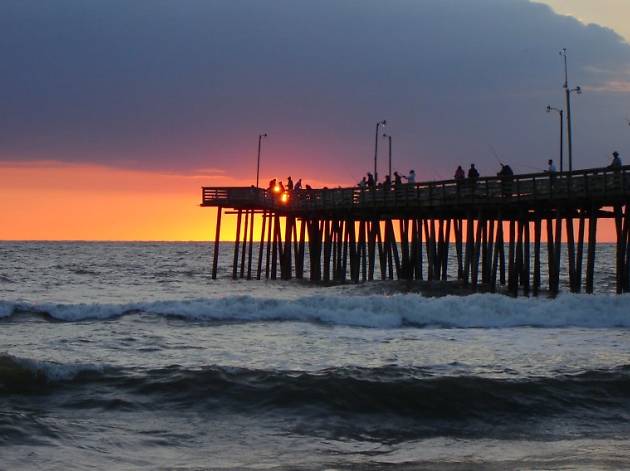 Photograph: Courtesy CC/Flickr/Jim Brickett
21. Virginia Beach Fishing Pier
Catch your own dinner
This family-friendly fishing pier is the perfect place to while away an afternoon—and catch supper if you're lucky. Roundheads and trout are plentiful in spring while the warmer months bring shoals of whiting and spanish mackerel—and there's always blue crab to be caught if you've got your nets! Whether you're a serious angler or just breaking in a new rod, you're always welcome to set up here to see what you reel in.
Venture out to the concrete fleet of Kiptopeke State Park
Although not strictly in Virginia Beach, this is a worthy day trip for anyone wanting an adventure out at sea. Commissioned for WW2, the concrete ships now protect the dock from severe weather and can be reached with kayaks or fishing boats. Despite housing illicit poker clubs when they originally arrived in 1948, the fleet can no longer be boarded, but they are fascinating to see up close and offer great fishing spots too.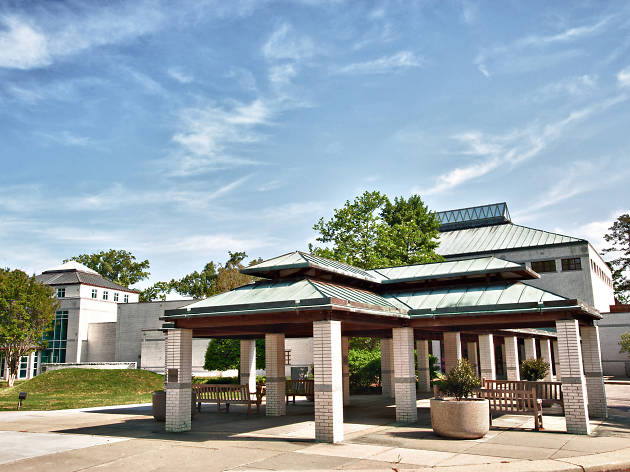 Photograph: Courtesy Virginia Beach MOCA
24. Virginia Museum of Contemporary Art
See some modern art
An art gallery unlike most, the museum holds diverse exhibitions as well as running art classes, outreach programs and even outdoor art shows. Whether you want to explore the carefully curated exhibitions with interactive sections or are lucky enough to be in town for the Boardwalk Show, you'll see something new. The museum also hosts plenty of screenings and classes, so let the creative side out and see what you can do.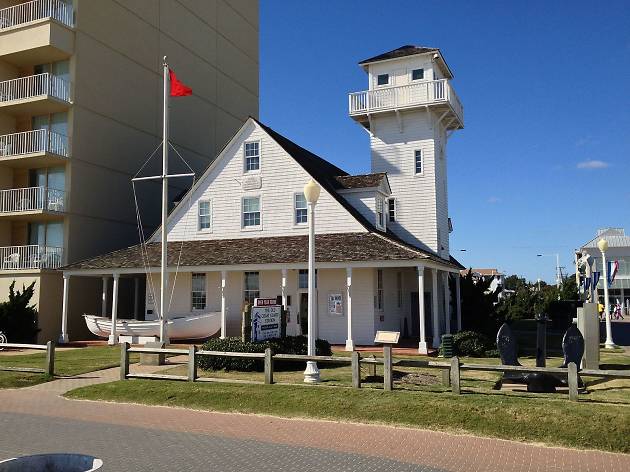 25. Virginia Beach Surf and Rescue Museum
Travel back in time at the Surf and Rescue Museum
Dedicated to preserving the past of this popular town, this small but informative museum gives a glimpse into the VA Beach of the past. From surfers enjoying the waves to military efforts in the area, real-life relics and antique photographs help you imagine how the beaches have shaped the resort, and been shaped by history.
More of the best in Virginia Beach
Making the most of what the sea and shore have to offer, the restaurants here pride themselves on using locally-sourced and seasonal ingredients at every opportunity.
Best selling Time Out Offers