Heads up! We're working hard to be accurate – but these are unusual times, so please always check before heading out.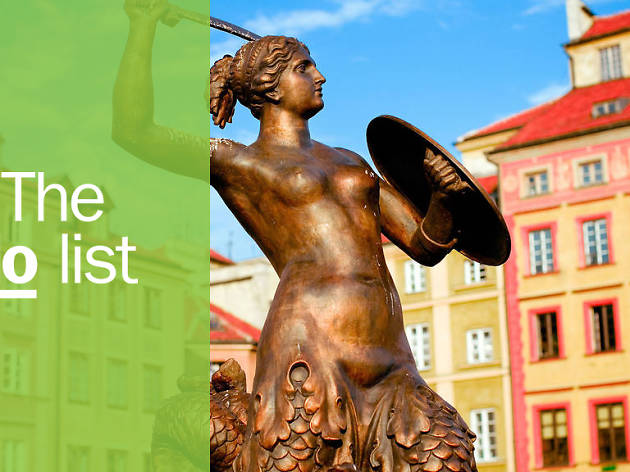 The 13 best things to do in Warsaw
The best things to do in Warsaw include food halls, forts filled with art, bars dedicated to Depeche Mode and more
Poland's sprawling capital has a chequered history, including brutal Medieval warfare and occupation during World War II—and you can explore all that and more when tackling each one of the best things to do in Warsaw. This is reflected in the city's architecture, from Gothic churches to tall Soviet skyscrapers. Cooler than the more touristy Krakow, Warsaw has undergone a major foodie revival in recent years and has also developed a thriving art scene in the warehouses littered throughout the city. Budget airlines offer direct flights here for as little as £35 return—and, as it's Eastern Europe, you can expect to actually come home with leftover spending money despite living like a king while in town.
Done something on this list and loved it? Share it with the hashtag #TimeOutDoList and tag @TimeOutEverywhere.
Find out more about how Time Out selects the very best things to do all over the world.
Best things to do in Warsaw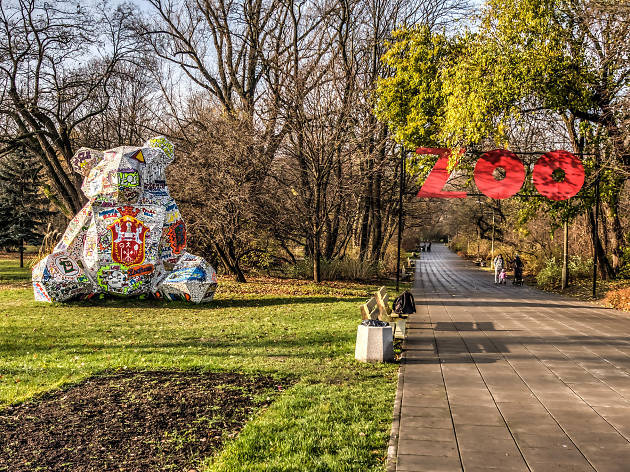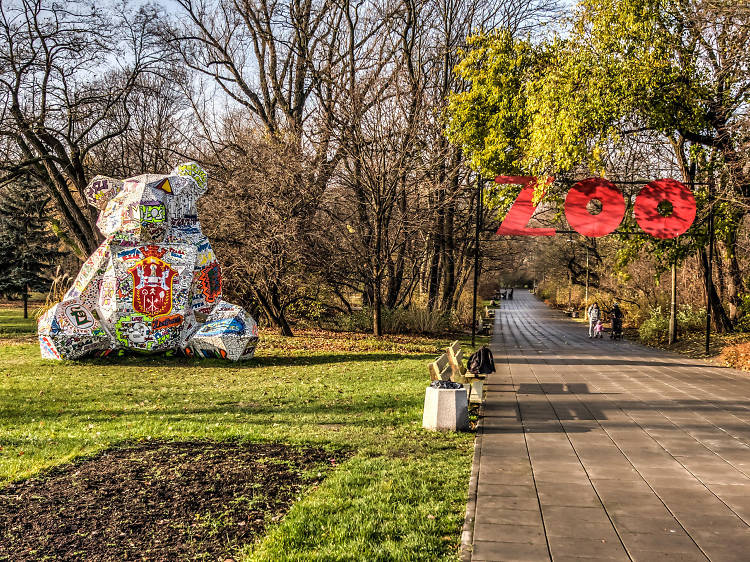 Flickr/Christopher Benson
What is it? A large park in the east of the city, dating back to the nineteenth century.
Why go? On first glance, this might seem like a regular park. But there's a surprising difference. Real life brown bears have been living on the concrete island of Praski Park (which is also called Praga Park) since 1945. There are currently three beasts living there – Tatra, Mała and Sabina – but although they look cuddly, don't be lured into the enclosure for a bear hug. People have been mauled in the past.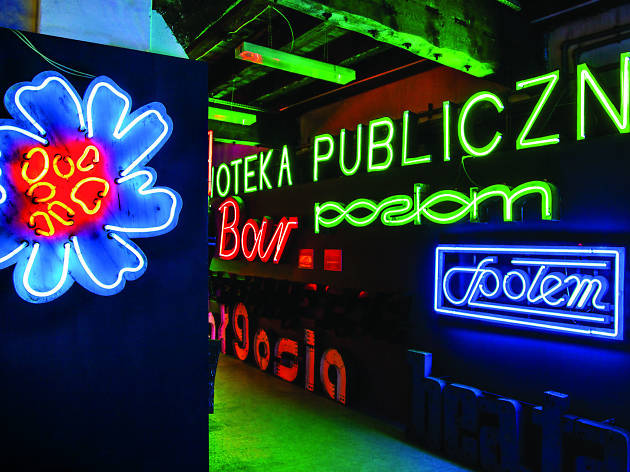 Neon Muzeum Warsaw
What is it? A gallery showcasing a large collection of neon signs dating from 1950 to the 1970s.
Why go? Located in trendy artists' hub the Soho Factory, in the east (of course) of Warsaw, this Instagram-friendly warehouse is packed full of neon advertising signs from the shops, bars and restaurants of Cold War-era Warsaw that were saved and restored following the collapse of the Soviet Union.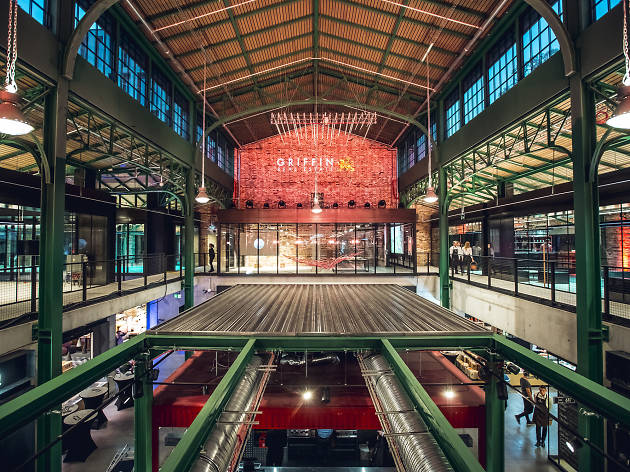 Hala Koszyki
What is it? A giant indoor complex comprising of 18 restaurants and several street food stalls.
Why go? This Art Nouveau market was refurbished and reopened two years ago as a gastronomic paradise. You can eat a meal in one of the numerous restaurants that serve up anything from Italian to Hawaiian cuisine or buy fresh produce and prepare dinner at home. With martinis for just £3.50 it would be rude to not stop off at the bar.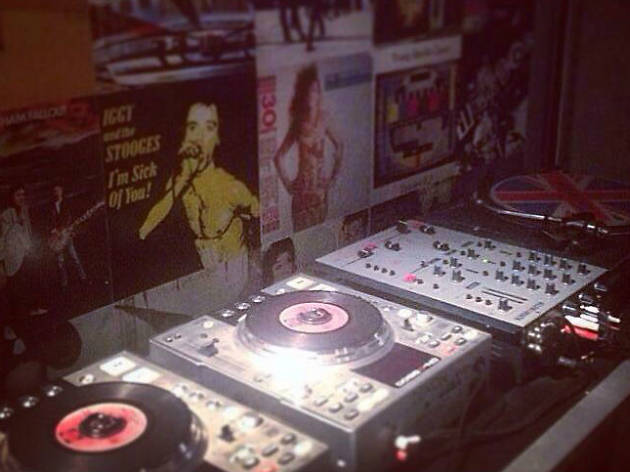 Beirut Music and Hummus Bar
4. Beirut Hummus & Music Bar
What is it? Grazing plates and colourful cocktails are the order of the day at this neighbourhood bar.
Why go? Middle-Eastern food is very popular in Poland, and there are loads of kebab shops around the city. If you're looking for somewhere a bit more lively, Beirut Hummus & Music bar is a local favourite, where you can share platters of hummus, falafel and halloumi burgers while listening to indie hits from the 2000s.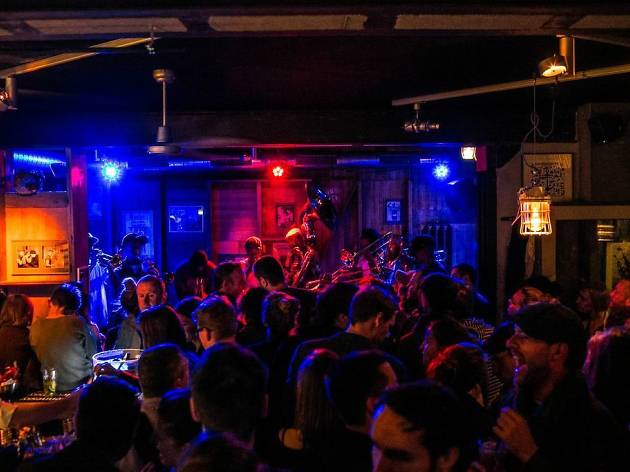 Kraken Rum Bar
What is it? Just next door to Beirut is Kraken Rum Bar, another small establishment where you can try Polish rum.
Why go? This dive joint specialises in rum, of course – and a must-try is the spirit made especially for the bar by the brewers at Artezan, Poland's smallest brewery. Kraken also serves up seafood at bargain prices. You can get a seafood platter and a cocktail for £9 here, which is surely some sort of record.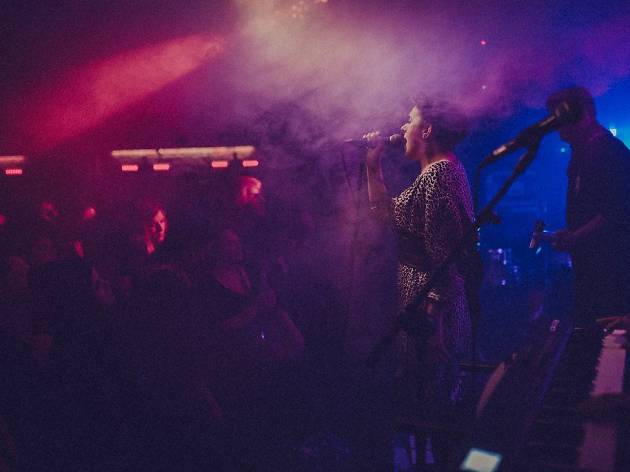 Photographer: Helena Majewska
What is it? This small nightclub in an arch hosts regular gigs by local bands and 1980s electronica nights.
Why go? Two things are exceptionally popular in Poland: getting trashed on vodka and dancing to 80s' synth dinosaurs Depeche Mode. Luckily, you can do both these things at the same time at Klub Hydrozagadka, a trendy joint where locals party the night away in quirky warehouse surroundings.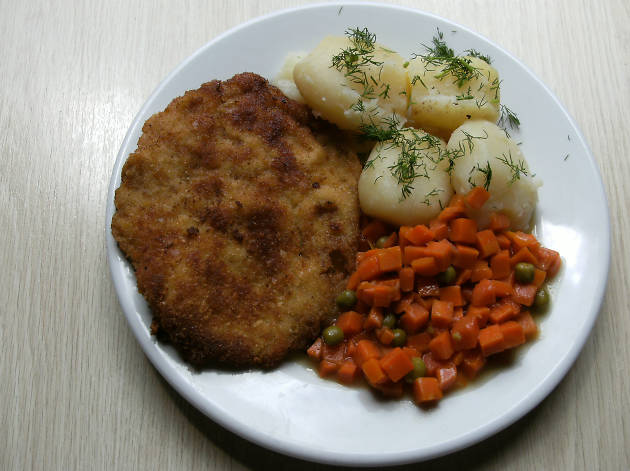 Bar Mleczny Bambino
What is it? A traditional Warsaw 'milk bar' where you can sample traditional Polish cuisines, such as perogies, stodgy dumplings filled with fillings such as meat and spinach.
Why go? Milk bars have a bit of a misleading name – they aren't the ones you'd find Alex and his droogs from 'A Clockwork Orange' plotting their wicked ways in, they're actually low-priced cafeterias selling dairy-based Polish food. Bambino is known as being the best. If you don't speak Polish it's worth asking for the English-speaking menus they keep behind the counter.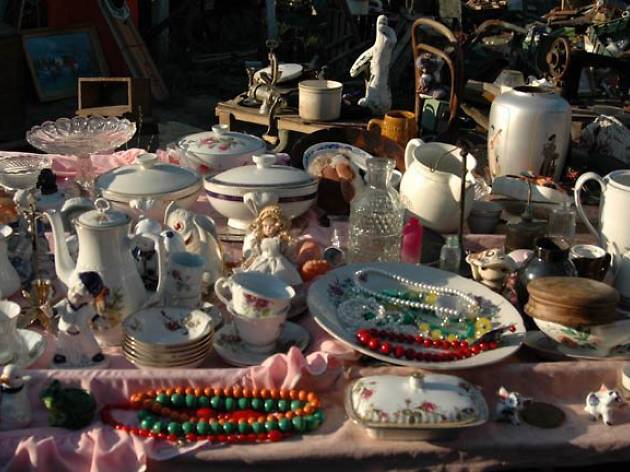 Bazar Na Kole
What is it? Bazar na Kole is a flea market open Saturdays and Sundays from 6am to 3pm, where it's rumoured you can literally buy anything.
Why go? Whether you're looking for old photographs, interesting furniture, traditional Polish handicrafts or vintage clothing and bags, you won't be disappointed by the bargains on offer at this bi-weekly market. Even if you're not planning to part with cash, a stroll in the fresh air rummaging through the stalls will cure you of your vodka hangover in no time.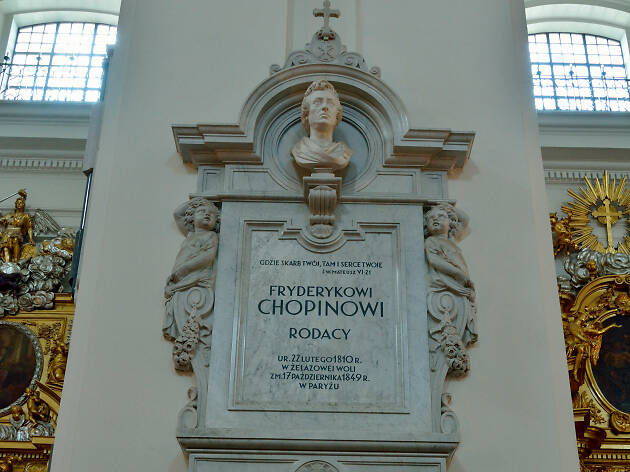 Photograph: Shutterstock
What is it? The heart of famous Polish composer Frédéric Chopin, interred away from his body in a monument inside Warsaw's Holy Cross Church.
Why go? Chopin died in Paris in 1849. Before his death he made the gruesome request that his heart be taken from his corpse and sent back to his home country. His sister Ludwika complied, smuggling it back to Warsaw in cognac before it was interred in this city centre church. The monument became a rallying point for nationalists during the German occupation and was even stolen by the Nazis before being returned after the war.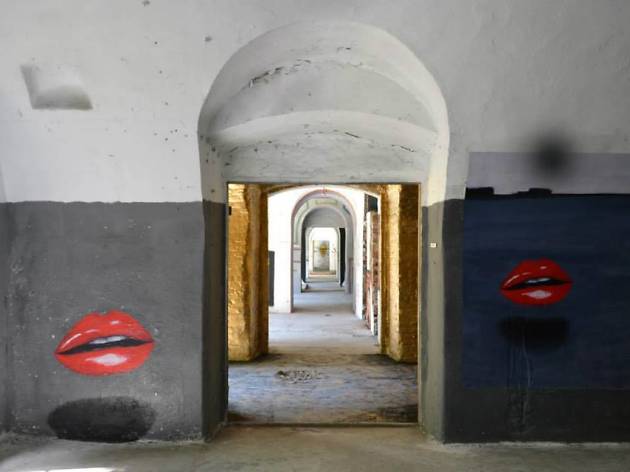 Galeria Forty Forty
What is it? A hidden art gallery in an abandoned Warsaw fort.
Why go? This spot can be tricky to find – but it is well worth it when you do. The walls of this abandoned fort, dating back to the 1880s, are open 24/7, and are covered in images, text and installed art by Polish artists. Works created by those invited to the project are mixed with graffiti spontaneously added by uninvited artists, giving it an unusual appearance.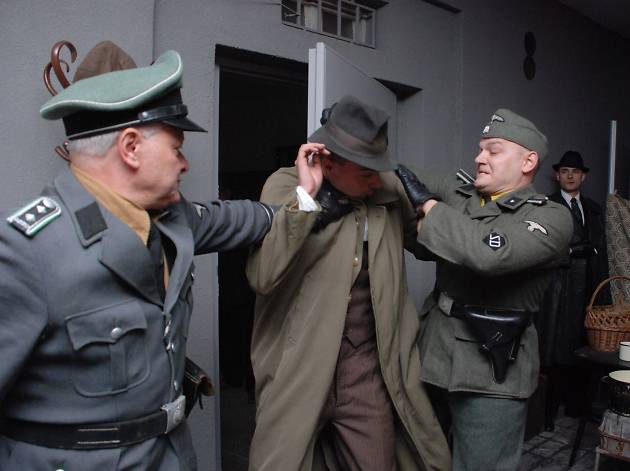 Mauzoleum Walki i Męczeństwa/Mausoleum of Struggle and Martyrdom
11. Gestapo HQ (Mausoleum of Struggle and Martyrdom)
What is it? The former headquarters of the Gestapo when the Nazis occupied Poland, this is now a poignant memorial to the thousands of Poles who passed through its doors to be interrogated and tortured.
Why go? Now a Polish government building, this was the scene of war crimes undertaken by the German secret police during the 1940s. After the war ended, it was decided that the jails where people were held should remain untouched, in tribute to the brave souls who were taken there. It is a harrowing look at not-too-distant-history.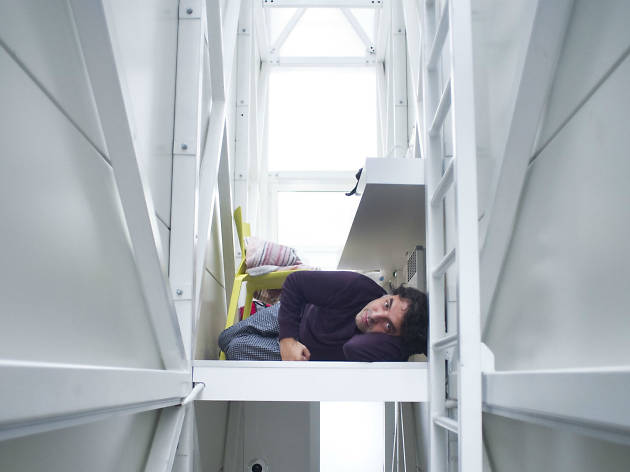 Polish Modern Art Foundation
What is it? The narrowest house in the world, this art installation is meant to represent elements of Warsaw's history.
Why go? This unusual structure was conceived by renowned Polish architect Jakub Szczesny, and is now open for ticketed tours inside. Be warned, however, it is a very tight squeeze, measuring at just over 3ft at its thinnest point and almost 5ft at its thickest. The house is named after an Israeli writer of Polish descent, Etgar Keret, who was invited by Szczesny to live there.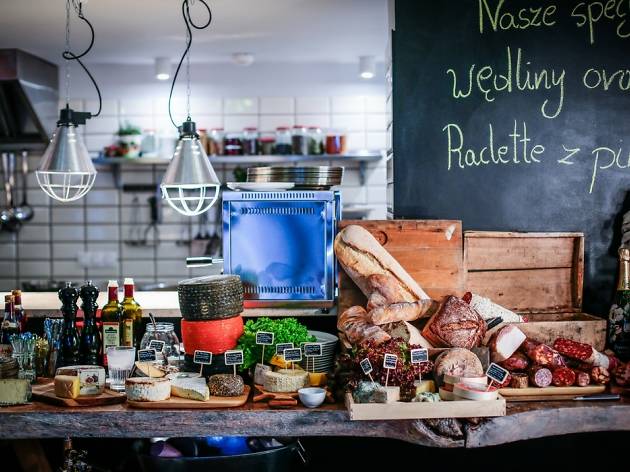 Bubbles Bar
What is it? Boozing in Warsaw is not all vodka, as this popular bar specialising in fizz proves.
Why go? A short walk away from the Gothic Old Town, this restaurant and bar has a vast selection of champagne and prosecco, with prices starting from a mere £1.50 a glass. There's also an interesting – and cheap – menu to compliment your drinks, including raclette, caviar, blinis, and beef tartare. Proof you can live a champagne lifestyle on a lemonade budget after all.