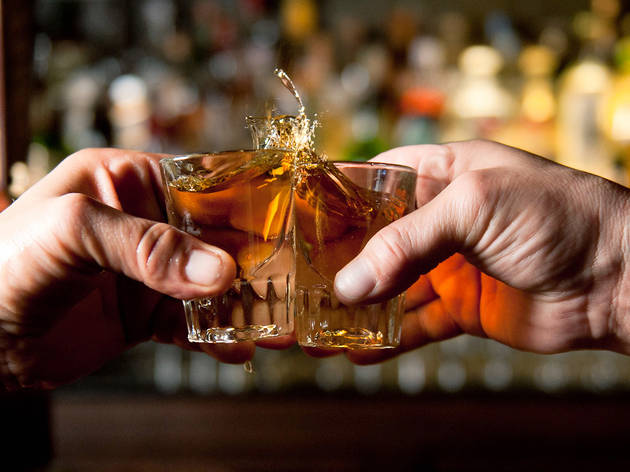 Where to drink Irish whiskey in D.C.
Raise a glass the right way at these D.C. bars
Time Out teamed up with our friends at Jameson Irish whiskey and their newest family member Jameson Caskmates—a rich take on traditional Jameson, with whiskey finished in craft beer barrels—to bring you the best places to sip in D.C. Head out with your pals, and before you know it, strangers will become friends, and your friends will become family. How's that for the luck of the Irish?
And if you don't feel bar-hopping, click here to get a bottle of Jameson Irish Whiskey delivered to your doorstep.
Where to drink whiskey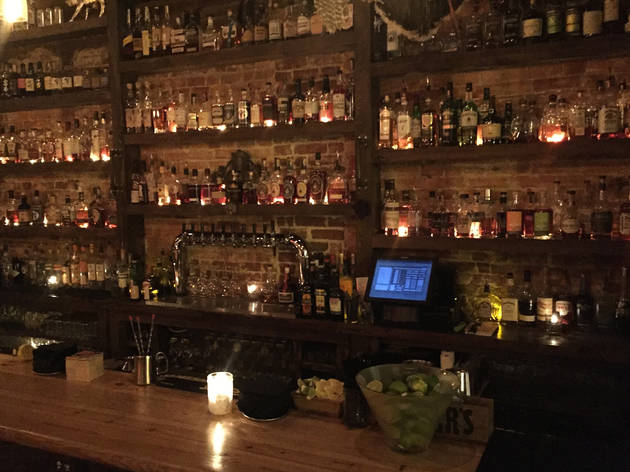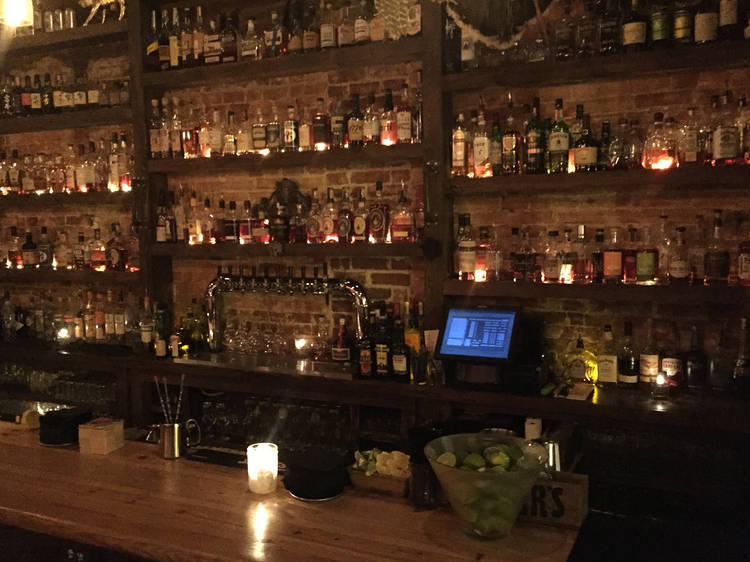 Climb the well-tread wooden stairs to reach this second-floor whiskey bar in the heart of Logan Circle. Inside you'll find a literal wall of whiskey from which bartenders pluck bottles for use in well-crafted cocktails or to be served neat with plenty of staff knowledge. Be warned: Get there early on the weekend—the single pool table is popular. 1410 14th St NW, Upstairs, (202-800-8103)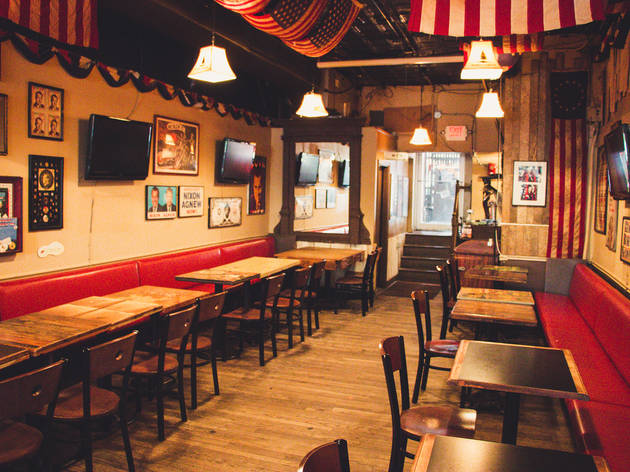 Photograph: Tin Shop
For a place this close to the nation's halls of power, Capitol's standing "no politics" rule might seem odd, but it's key to keeping the peace between folks of all sides who slake their thirsts after 5pm. Varied nightly specials (25 cent wings on Tuesday, $1 tacos on Wednesdays) and hearty bar fare balances out what tends to be a bunch of booze. 229 Pennsylvania Ave SE, (202-547-2098, www.capitolloungedc.com)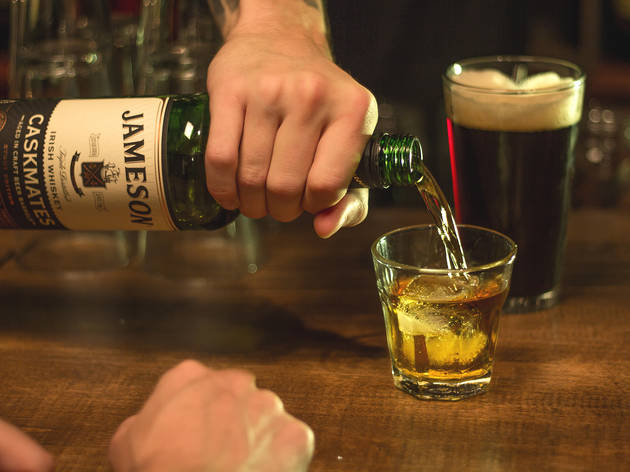 Yes, it's in the middle of Chinatown, but hear us out. This sprawling bar is filled more often than not with football (both kinds) or rugby fans cheering on their team or club. The kitchen turns out traditional Irish fare, which pairs well with the coffee and dark chocolate 'stout' notes of Jameson Caskmates. 808 7th St NW (202-789-0066 www.fadoirishpub.com/washington)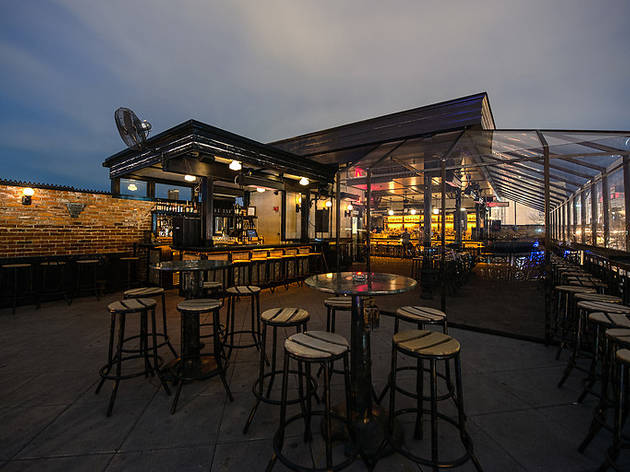 Although there's ample room inside, the draw at Brixton is the huge rooftop that offers a great view of the U Street corridor. Non-winter nights are packed up here, sometimes with a line, but your patience pays off thanks to a solid beer, cocktail selection and a British-style pub atmosphere. 901 U St NW (202-560-5045, brixtondc.com)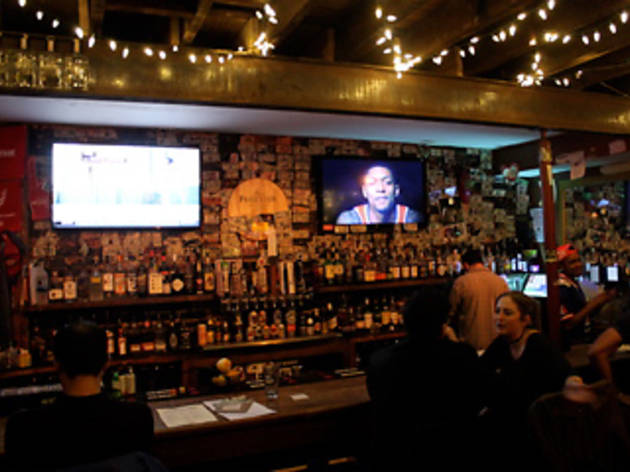 It sounds too good to be true, but the "buy one, get one" happy hour from 5pm to 9pm Monday through Saturday is not a fever dream. But it's more than the bargains that make DC Reynolds an ideal choice. This quintessential neighborhood spot in Petworth serves up a surprisingly high-end food menu that goes down perfectly with Jameson neat. 3628 Georgia Ave NW (202-506-7178)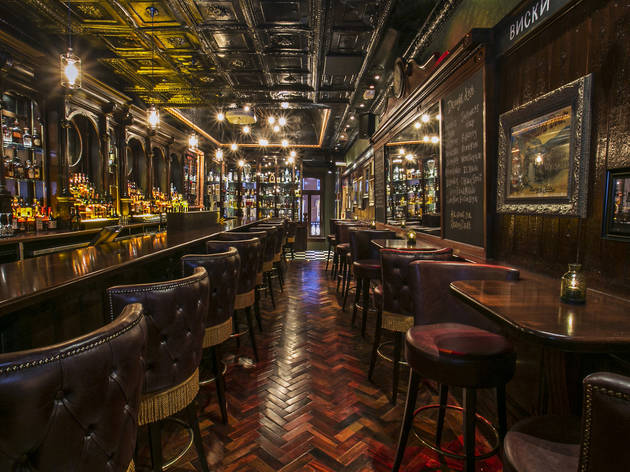 All of the Irish classics—liquid and solid—are on offer here at Ri Ra, which roughly translates to "a good time made better with food and drink." (We like their vibe.) Whether you're pairing your Jameson Caskmates with a few rocks and a burger or shepherd's pie, the cozy spot is a solid Georgetown pick. 3125 M St NW (202-751-2111, rira.com/georgetown)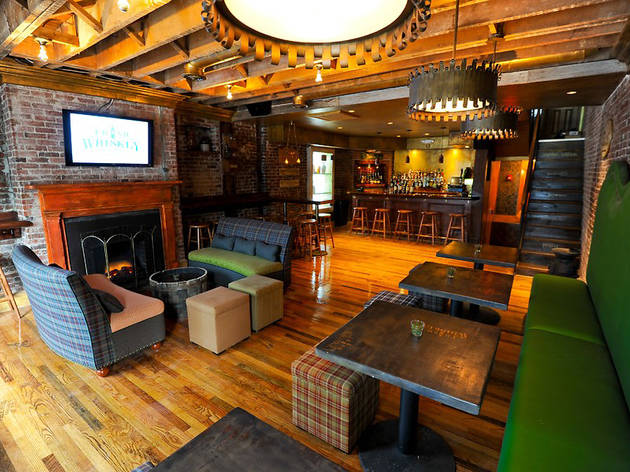 7. Irish Whiskey Public House
This pub and restaurant in Dupont Circle first draws you in with abundant dark wood and its good beer and whiskey list, but the happy hour and food make it a reliable pick thereafter. Be sure to try the candied bacon or the potato cakes. (Yes, there were always going to be potatoes involved). 1207 19th St NW (202-463-3010, www.irishwhiskeydc.com)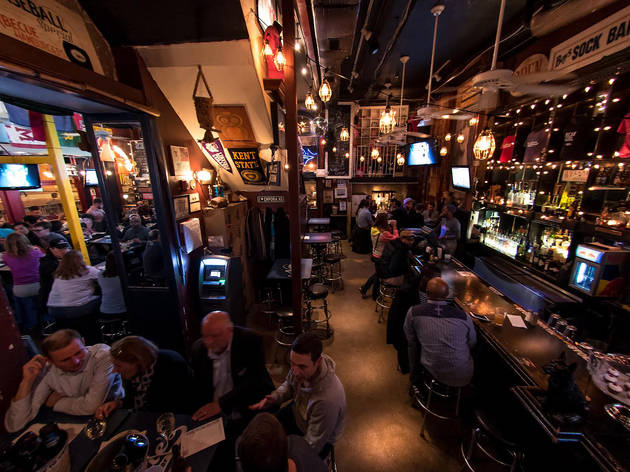 Photograph: Felipe Valenzuela
"R U NELLIE ENUF?" asks the striking outdoor mural at this U Street bar. If you answer "Yes" you'll find an awesome roof deck, an excellent drag brunch and a spot that has long been a cornerstone of and advocate for the District's LGBTQ community and its allies. 900 U St NW (202-332-6355, nelliessportsbar.com)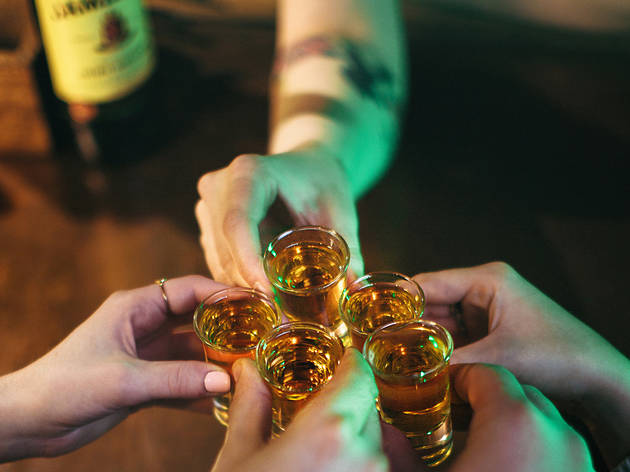 This Capitol Hill bar has been balancing fun and great service since 1978, but in 2015 they began to focus seriously on whiskey of all kinds. Kelly's has a reputation for being a bit of a dive, but that just adds to the charm of a place reliably serving good bar food. Plus, there is a moving tribute to law enforcement and first responders in the room. Raise a glass to some heroes. 14 F St NW (202-543-5433, kellysirishtimesdc.com)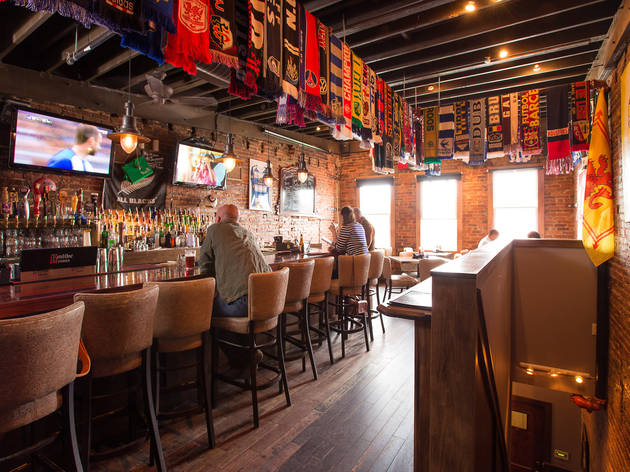 Photograph: Arnaldo Vargas
The Queen Vic, a pub on H Street, has some of the very best pub fare in the District. The menu is full of hits, but the full English breakfast is a favorite among folks who are showing up to watch Liverpool Football Club. Cozy, with friendly staff, the Queen Vic is a winner for whiskey fiends. 1206 H St NE (202-396-2001, thequeenvicdc.com)