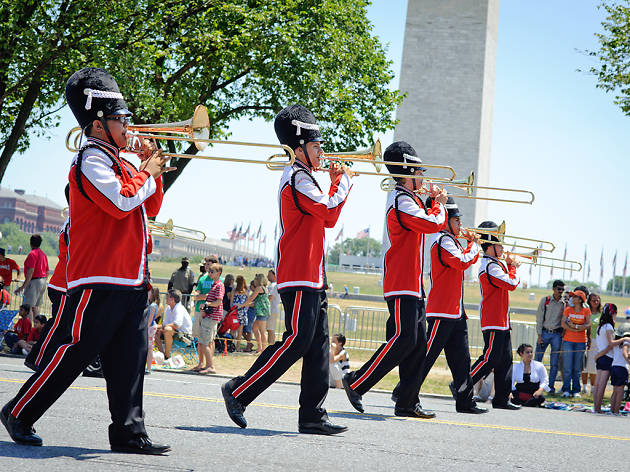 Events in DC all year round
Check out these annual events in DC, from festivals to concerts, parades, fairs, tour days and more
Our ultimate DC events calendar is your guide to things to do in Washington, DC all year long. And believe us, there's loads on offer when it comes to events in DC, with festivals, cultural celebrations, street parties, parades, kids activities and more popping up all annually over the city—and in the midst of some of the most iconic sights and attractions. So whether you're looking for Easter egg hunts at the White House in spring, Independence Day concerts at the Capitol in summer, national book festivals in fall or holiday fun in winter, we've got you covered. Read on for the best events and things to do in Washington, DC in spring, summer, fall and winter.
Winter events in DC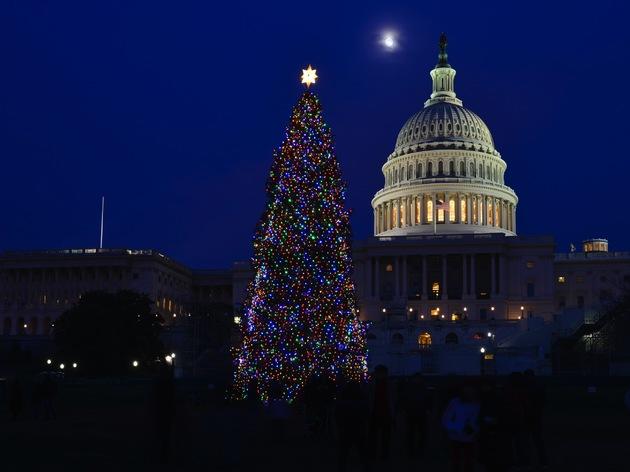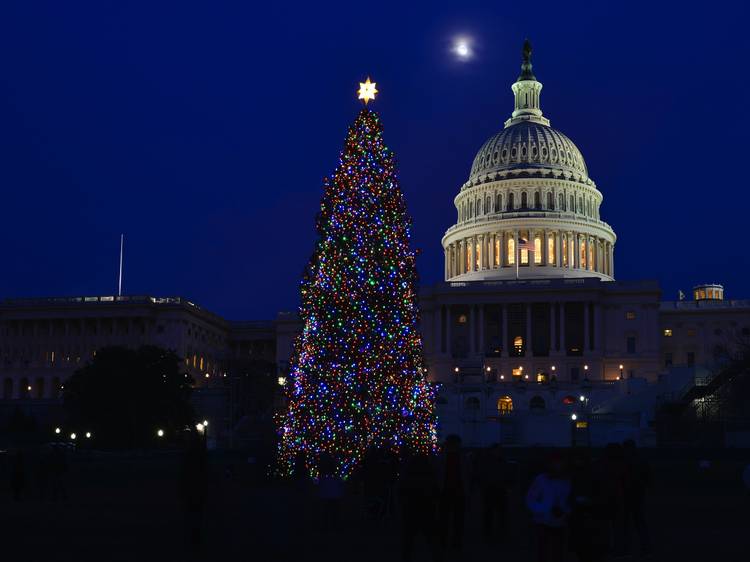 © Shutterstock/Orhan Cam
National Christmas Tree Lighting
The President kicks off the holiday season by switching on the lights on the giant National Christmas Tree. (There's a National Menorah, too, which gets lit on the appropriate night.) For a seat in the enclosure, you'll need a ticket: apply at least six weeks in advance as they run out fast. The ticketless, though, can usually get a glimpse from the other side of the fence. The ceremony begins at 5pm; arrive early. After the tree lighting, until New Year's Day, the Ellipse hosts Christmas performances.
Transport: Federal Triangle Metro.
Events around town range from relatively inexpensive celebrations at the
Kennedy Center
(music and dancing in the Grand Foyer) to dinners at some of the area's more upscale restaurants costing hundreds of dollars. Festivities range from tame jazz performances and a champagne toast to debaucherous parties that stretch into the wee hours; check ads in the Washington City Paper and the Washington Post.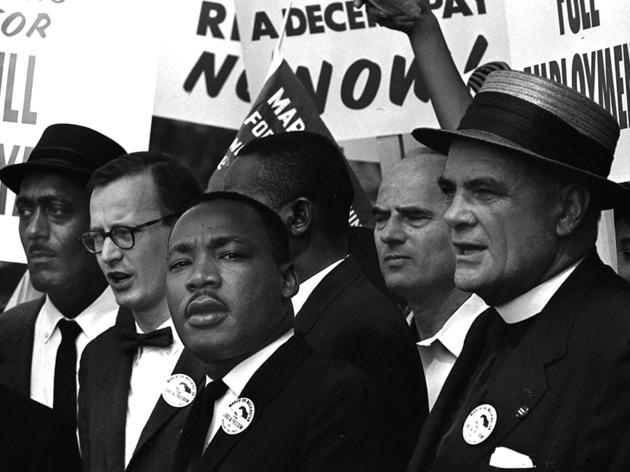 Martin Luther King Day celebrations
A birthday celebration is held on the steps of the Lincoln Memorial, where Dr. King gave his famous "I have a dream" speech in 1963. That's just one of many, many commemorations in DC. Among others: the Washington Performing Arts Society (WPAS) hosts an annual children's concert with a gospel performance that combines African rhythms and rap into a cappella combinations. The Martin Luther King Jr Memorial also serves as a solemn place to celebrate King's legacy.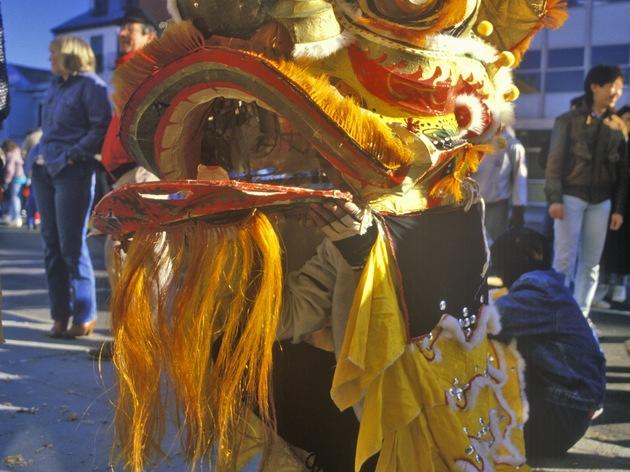 © Shutterstock/Spirit of America
Celebrations kick off with a bang—dancers, dragons, firecrackers and parades—and continue, a bit more muted, for ten days. Look out for details near the time or contact the Chinese Consolidated Benevolent Association (703-851-5685). Transport: Gallery Place-Chinatown Metro.
© Smithsonian's National Museum of American History
The
Smithsonian Institution
holds special events, exhibitions and cultural programs throughout the month. For more information on the activities on offer, check newspaper listings or contact the Martin Luther King Jr. Memorial Library.
© Sarah Bourn
A celebration of Abe Lincoln's birthday (February 12) is held at the
Lincoln Memorial
, where
Lincoln's Gettysburg Address is read and a wreath is laid. (Maybe sit this one out if history makes you snooz.) George Washington's birthday celebration, with a patriotic military program and a George Washington impersonator, is held (on the third Monday in February) at Mount Vernon, Virginia. The Frederick Douglass birthday tribute is held on or near February 14 at the Frederick Douglass National Historic Site, 1411 W Street, SE, at 14th Street, Anacostia.