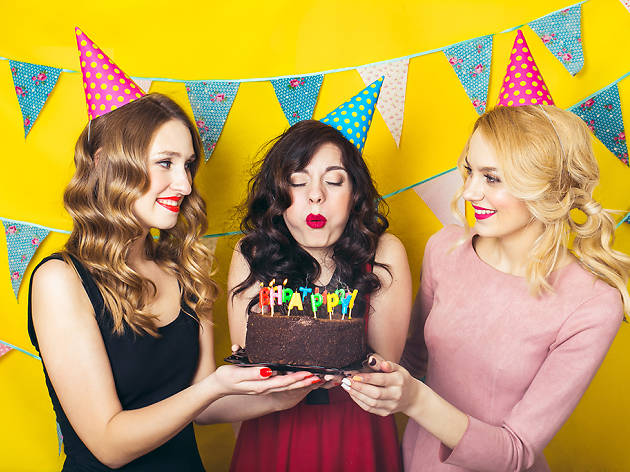 The ultimate Washington D.C. birthday guide
Plan the best day ever (!) with our tips on where to shop, what to eat, where to party and how to say "happy birthday" just the right way. Start with the card, and it all flows from there.
We love birthdays here at Time Out. The parties. The people. The gifts. The cards. And we're here to share that love with our ultimate guide for making the most of yours or your loved one's special day in Washington D.C. Together with Hallmark and CVS, we've scoured the city to find the perfect gifts, activities and places to celebrate the big day, and we're tailoring them specifically to the people in your life. Got a laugh-loving best friend? A chic mom who demands only the very best? A creative brother with an appreciation for the quirkier side of life? We've got you covered. Start with the perfect card—the perfect sentiment, expressed the perfect way—and follow us all the way until the candles are blown out.
Get the right gift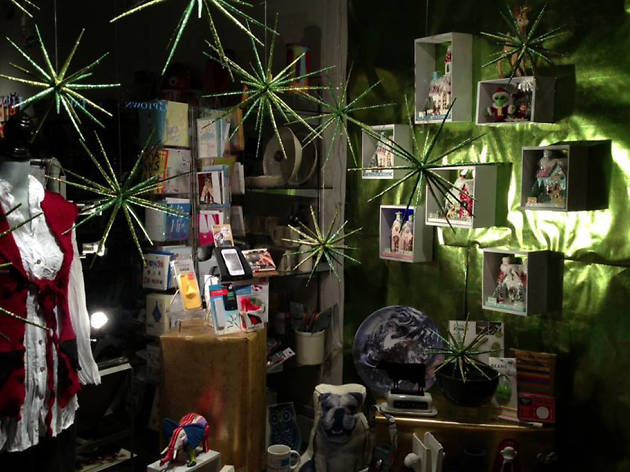 Photograph: Courtesy Wake up Little Suzy
For the BFF who likes a joke—especially one that goes too far
You may find yourself chuckling as you cruise the merchandise at this Cleveland Park shop, which has provided gag gifts and comedic relief since 1988. With novelties aplenty—including Band-Aids that look like strips of bacon and owl-shaped erasers—Wake Up Little Suzy (3409 Connecticut Ave NW) caters to those with a sense of humor. That's not to say the shop lacks a sensitive side: Alongside whoopee cushions and clocks modeled after robots you'll also find locally made jewelry and dinner party-ready tableware.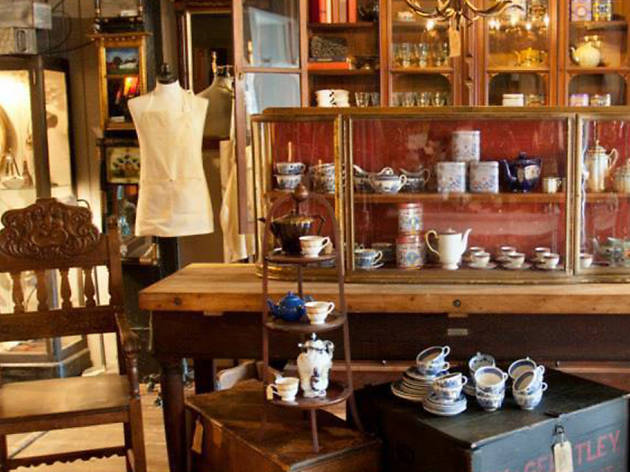 Photograph: Courtesy Good Wood
Run by a charming husband and wife duo, this on-point vintage shop
(1428 U St NW)
is bursting with unique finds for your home—perfect for the discerning birthday girl or boy. It's stocked with statement pieces, oil paintings and textiles sourced at local estate sales and auctions, as well as intoxicating perfumes and candles from around the globe. No, you can't move your bed in and live there (people have asked before) but the relatively gentle prices mean your friend can own a piece of their world.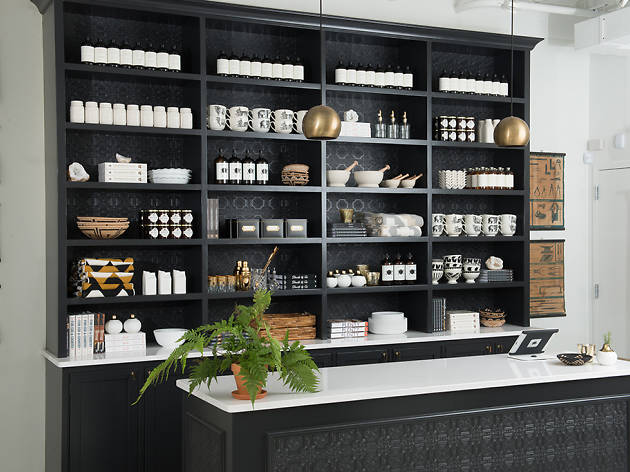 Photograph: Courtesy Salt and Sundry
For the true original who likes their roads less traveled
Your challenge, if you choose to accept, is to step into Salt & Sundry
(multiple locations)
and leave empty-handed. Every item on the shelves—from tea towels printed with old love letters to decorative pillows embroidered in Mexico—screams "Take me home!" Run by a former food writer, the shop (now with an outpost in Union Market and on S Street) has a gorgeous collection of glassware and plates. Don't forget to admire the farm tables hand-built by the owner's father.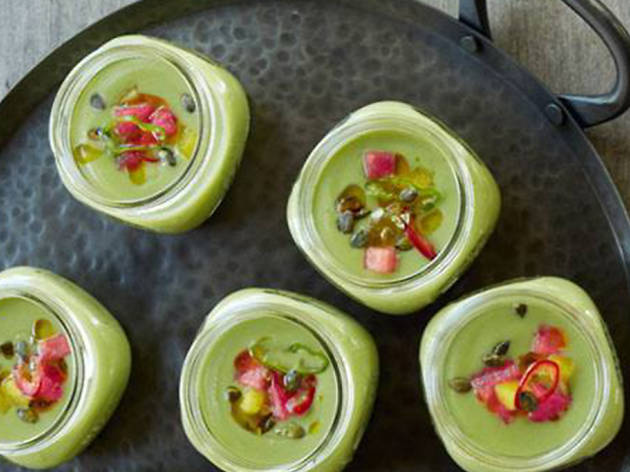 Photograph: Courtesy Culinaire
For the family guy or girl who tells it straight from the heart
Don't know the difference between your sou viz and your mise en place? Don't sweat it. The knowledgeable instructors at CulinAerie
(1131 14th St NW),
one of the city's oldest and most highly regarded cooking schools of its kind, are here to help. Spacious classrooms, top-notch ingredients and high-tech equipment means you'll leave inspired to keep cooking at home long after a class that will be perfect for a birthday girl looking for a family bonding experience. Recent courses include Indian grilling and knife know-how.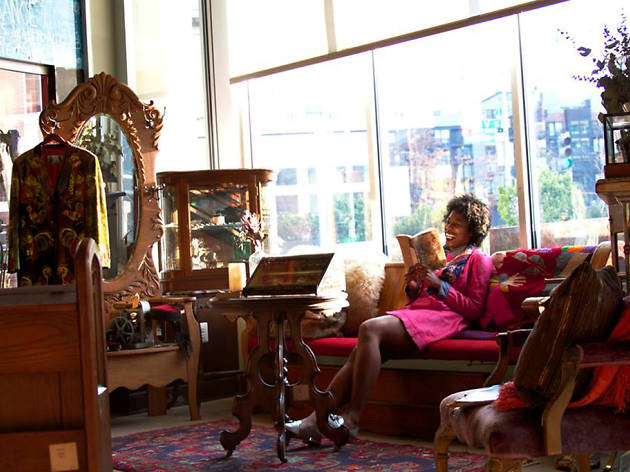 Photograph: Courtesy Mulebone
Run by the same team behind D.C.'s beloved Busboys and Poets empire, Mulebone
(2121 14th St NW)
is a combination restaurant/vintage shop. The retail portion is run by Nomad Yard Collectiv, a globally minded store that stocks an ever-rotating selection of African textiles, sterling silver jewelry and furniture that looks like it could tell a story or two. If you see something your pal might like, be sure to grab it immediately: there's no promise the one-of-a-kind item will be there 10 minutes from now.
Pick an activity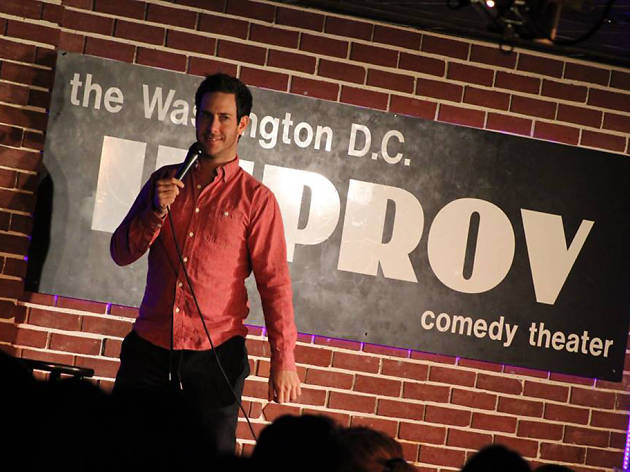 Photograph: Courtesy DC Improv
For the BFF who likes a joke—especially one that goes too far
Why'd the chicken cross the road? Who cares. Leave the lame jokes behind and head to DC Improv
(1140 Connecticut Ave NW)
, the city's premier comedy club. At any given point you'll find seasoned headliners such as local jokesters and world-renowned acts. While you take in all the action in the dimly lit, spacious underground lounge, sip on a collection of beers (many brewed locally) and standard snacks. Just be sure you don't choke when you laugh so hard you snort.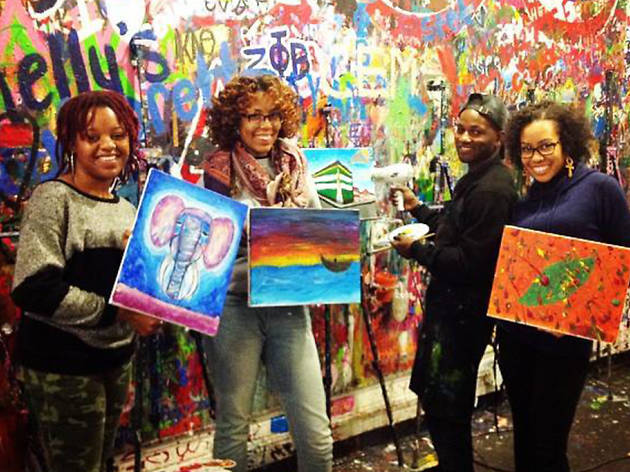 Photograph: Courtesy Art Jamz
Is your friend a far cry from Picasso, but has killer taste? No problem. Art Jamz
(multiple locations)
knows the secret to making any work of art look professional: lots and lots of wine. Sip on vino as you and a group of wannabe artists sketch and paint their own work of art led by a talented instructor. The quickly expanding local chain was founded in Dupont Circle and today boasts three locations across the D.C. area. Class is more fun in numbers, so grab a group of friends and get drawing.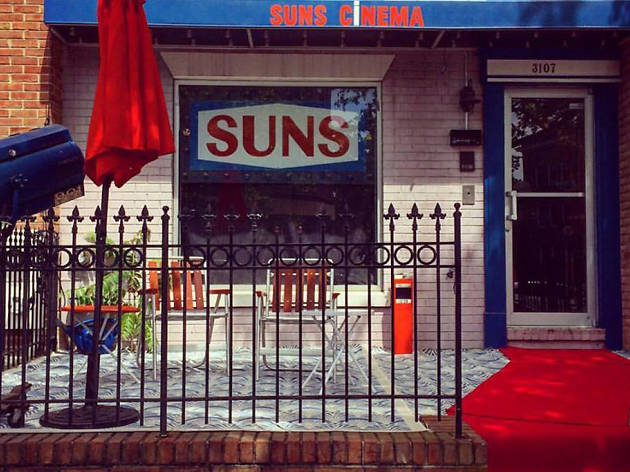 Photograph: Courtesy Suns Cinema
For the true original who likes their roads less traveled
Velvet ropes and marquee lights. Retro zebra wallpaper. A vintage popcorn machine. The show begins at Suns Cinema
(3107 Mt Pleasant St NW)
long before the movie even starts rolling. If you're looking for blockbuster hits, look elsewhere: The quirky theater in D.C.'s Mount Pleasant neighborhood screens primarily independent flicks, Samurai films and Saturday morning cartoons. There's a full bar and TV dinners should you want to make a night of it. For the independent-minded birthday girl or boy.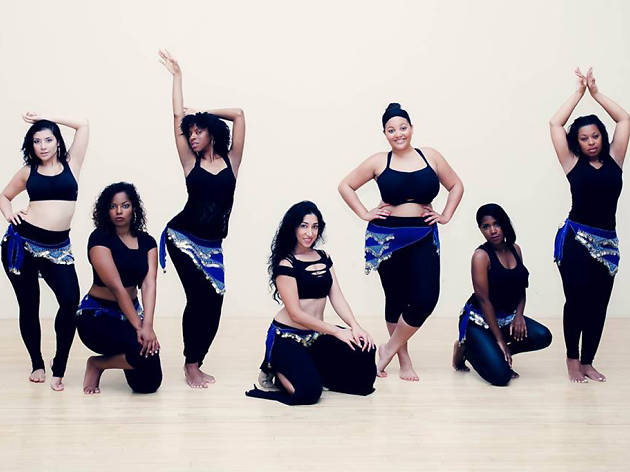 Photograph: Courtesy District Groove
For the family guy or girl who tells it straight from the heart
If you're ready to take your Beyoncé dance skills beyond the mirror in your bedroom, book a class with the ladies at District Groove
(5454 Wisconsin Ave, Chevy Chase, MD)
. Chose from a laundry list of hip-hop and pop videos, including Queen Bey's "Naughty Girl" and "Formation." If you have a specific dance routine in mind, instructors will do their best to accommodate (previous requests have included Justin Bieber's "Sorry"). Dressing the part is encouraged. Translation: All you single ladies, get your hands on a black bodysuit and some killer heels if you so please. Bonus: It can be a great, and hilarious, family activity, if the birthday girl or boy is a relative.
Photograph: Courtesy Escape Room
Escape Room Live (multiple locations) is a playground for puzzle masters, lock pickers and clue chasers. It works like this: You and a group of friends are locked into a room with nothing but your wits, and you must uncover hints that will eventually lead to a key that lets you out. Translation: Go with a group you don't mind being stuck in a room with. The experience is particularly well-suited for those who grew up playing boardgames with their family and have an uncanny knack for communicating with each other. The D.C. location has three rooms of varying difficulty, including an '80s-themed room complete with an oversized Scrabble board. But if you really want a challenge, head to the Alexandria outpost for the wizard room. The most difficult yet, it features a spell book you must crack.
Time to eat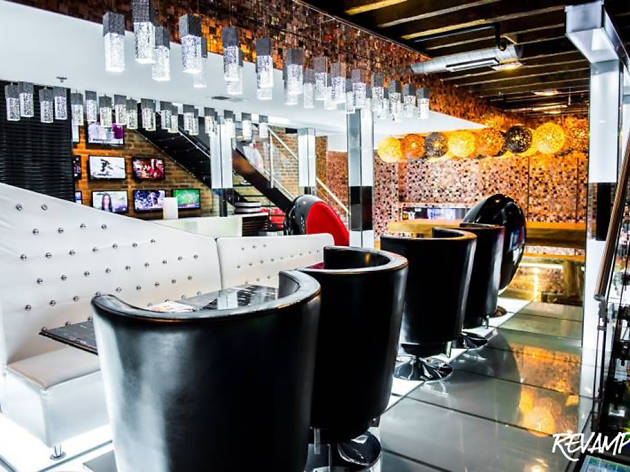 Photograph: Courtesy Grand Trunk
For the BFF who likes a joke—especially one that goes too far
Part restaurant, part spectacle, Grand Trunk
(641 Indiana Ave NW)
transports you to an entirely different planet. The only thing you may recognize is the fantastic—if not unconventional—Indian food and hospitality. Otherwise the mind-bending interior presents you with rhinestone-crusted couches, see-through staircases and TVs on basically every possible surface.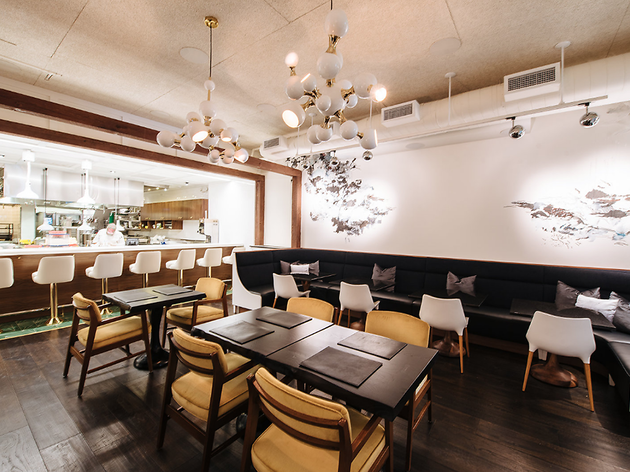 Photograph: Kate Warren
For the friend who rattles off the restaurants that they've dined at with pride, treat them to a meal at one of the hottest seats in town. Pineapple and Pearls (715 8th St SE) comes from the same chef behind Rose's Luxury, the Barrack's Row hotspot located just next door. At $250 a head (including drinks, tax and tip), it's definitely not the cheapest meal in town. But it's certainly one of the finest. The multi-course tasting menu keeps you on your toes and may include Thai curry served in a piece of equipment that's more suited for a chemistry class than a restaurant. Save room for dessert: Every meal ends with mini liquor-flavored donuts.

Photograph: Kate Warren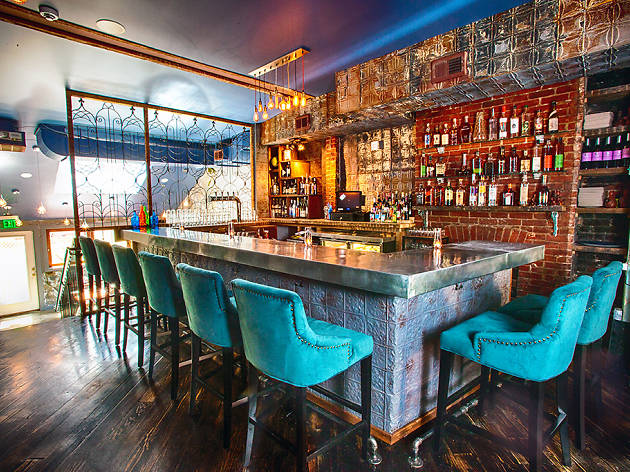 Photograph: Courtesy Compass Rose
For the true original who likes their roads less traveled
Compass Rose
(1346 T St NW)
is designed to intentionally get you lost. Founded by a world traveler with a penchant for adventure, the restaurant is laid out in a winding manner that reveals a surprise at every turn. Much like the interior decor, the menu is inspired by cultures from around the world. Here you'll find street foods from a slew of countries, but by far the most popular dish on the menu is khachapuri, a dish that hails from the Republic of Georgia and is made of bread, cheese, butter and egg. New this year: a reservation-only bedouin tent on the back patio that highlights dishes from a particular country.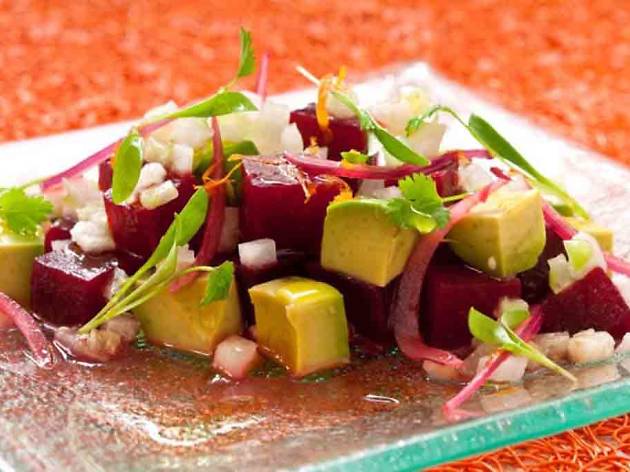 Photograph: Greg Powers & Audrey Crewe
For the family guy or girl who tells it straight from the heart
José Andrés is a man who needs no introduction. The Spanish chef is responsible for a number of D.C.'s finest restaurants, including Oyamel (401 7th St NW), his love letter to Mexican cuisine. You'll recognize a number of the dishes, though they may look a little different than how you're used to seeing them. That's because Andrés puts his own modern twist on them, often elevating the humble taco to a work of art. It's great, shared family eating done with a flourish, and if your friend or loved one is adventurous, push them to order the chapulinas taco, made with Mexican spices and grasshoppers. It's more delicious than you may think.

Photograph: Greg Powers & Audrey Crewe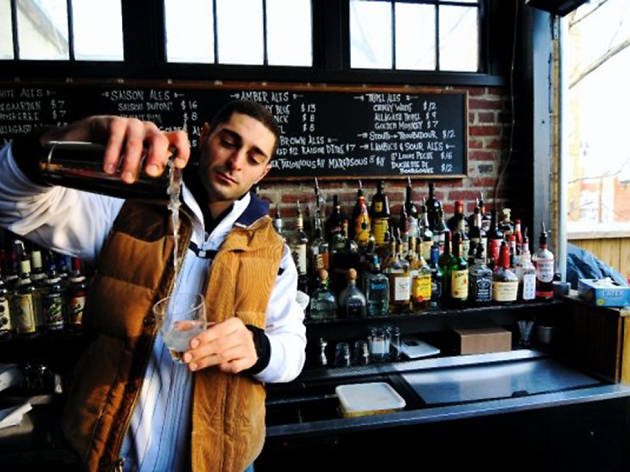 Photograph: Courtesy Marvin
Much like the soul singer it's named after, the Marvin Gaye-themed restaurant Marvin has staying power
(2121 14th St NW)
. The sleek restaurant opened almost 10 years ago, and yet lines still form for a taste of the elevated bistro fare and—naturally—great tunes. The burger in particular has a legion of fans, as does the chicken fried steak. After dinner, mosey upstairs for some alfresco sipping on some of the city's most inventive cocktails.