Heads up! We're working hard to be accurate – but these are unusual times, so please always check before heading out.
The 10 best things to do in Weymouth
Head to this Dorset coastal town for natural wonders and an incredible old fort: here are fun things to do in Weymouth.
If you're looking for a coastal retreat that's a little more off the beaten track than other locations, then you might want to take a look at our list of best things to do in Weymouth, on the Dorset coast? This spot's full of unspoilt beauty and yet is filled with enough places to eat, drink and shop to keep things interesting on rainy days. Whether you want to lounge on the beach, ice cream in hand, or would rather be discovering the area's cultural side, here's how to have the perfect Weymouth experience.
Done something on this list and loved it? Share it with the hashtag #TimeOutDoList and tag @TimeOutEverywhere.
Find out more about how Time Out selects the very best things to do all over the world.
Best things to do in Weymouth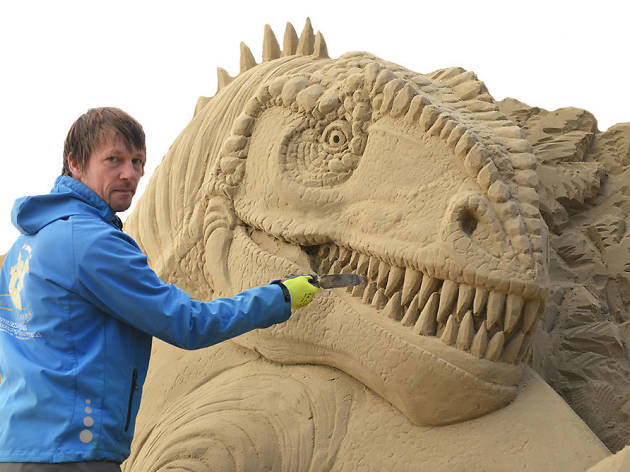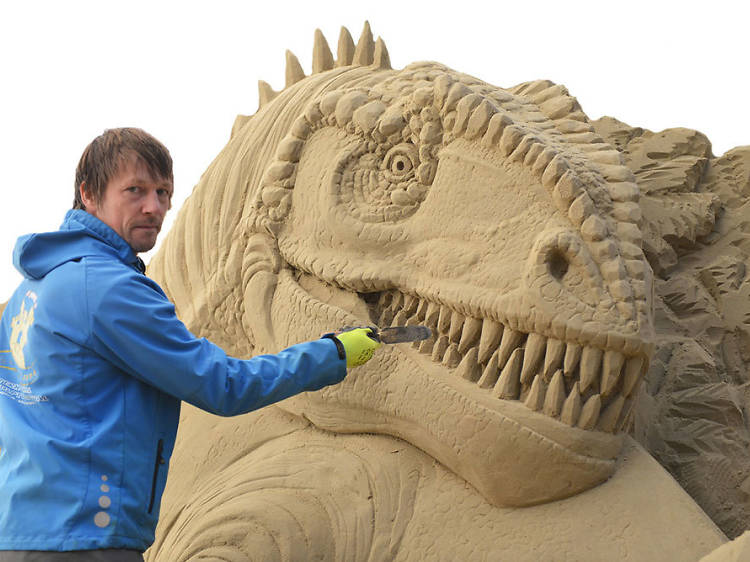 Sandworld Sculpture Park
1. Sandworld Sculpture Park
What is it? A place to see amazing sculptures that have been lovingly created using only sand.
Why go? This spot will leave you scratching your head, trying to work out how your own sandcastles always end up in a heap, while these are so magnificent. The artistry involved here is next-level. Expect to see sandy Darth Vader from a sandy galaxy far, far away, sandy Benedict Cumberbatch as sandy Sherlock Holmes or possibly even sandy Mother of Dragons, Daenerys Targaryen. Entrance is only £5 as well.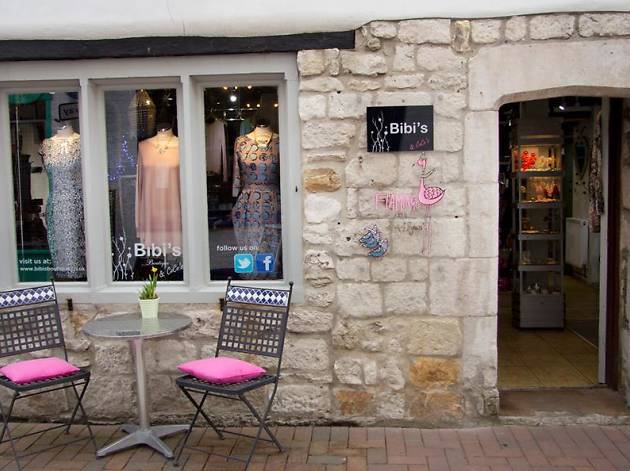 Bibi's Boutique
What is it? A shop with an ethical ethos, selling vintage clothing, gifts and homewares.
Why go? Warning: one trip here and your Insta-feed is going to end up clogged with your beautiful buys, from the cacti themed homeware to eco-friendly scents. The building itself is also utterly charming and has its very own coffee bar in-situ too.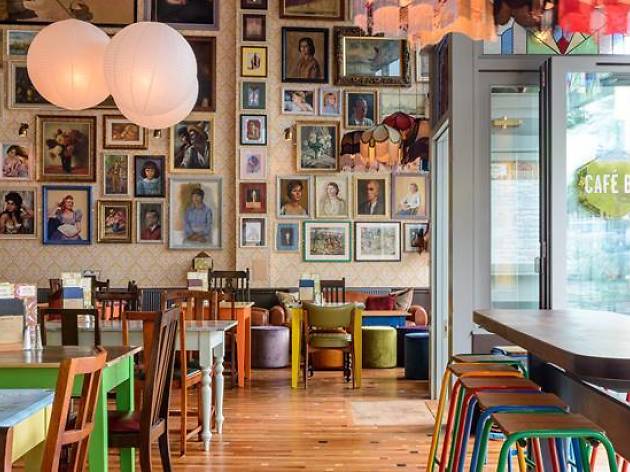 Nautico Lounge
What is it? A beautifully decorated, dog-friendly eatery that serves up award-winning food.
Why go? The service here is personal, the décor of the old Post Office building is quirky, and the chefs go out of their way to make sure vegan and gluten-free diners are well catered for you. You'll be happy you popped in for some lunch (and surprised to find out it's a chain restaurant).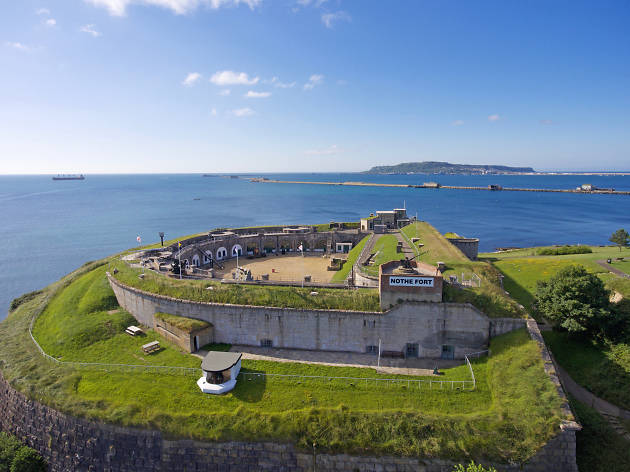 Cleary Creative
What is it? A sea fort dating back to the nineteenth century.
Why go? This historic fort was built to protect Portland Harbour and played a big role in Britain's defence during World War II. Its military service may be over but it's now one of Weymouth's biggest attractions and has a museum and gardens. Stroll around the ramparts, taking in the sea breeze, before sitting down in the tea room with a giant slice of cake.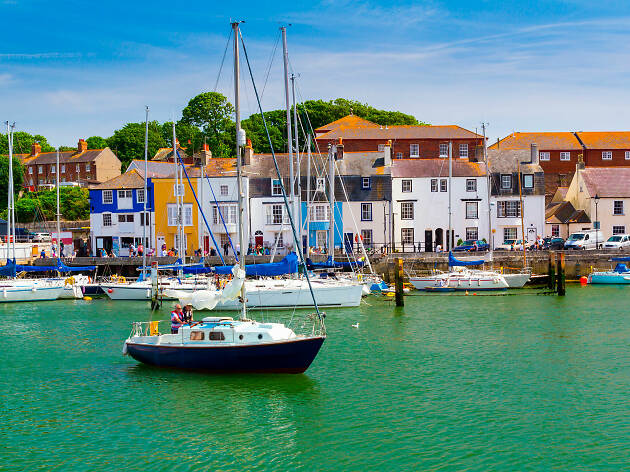 Photograph: Shutterstock
What is it? A beautiful little street with an equally beautiful view
Why go? Weymouth, in general, is a gorgeous place. It has that a real Ye Olde English vibe about it. All the streets here are packed with cute cottages and little nooks to explore, but Trinity Terrace is the street to beat them all. The row of pretty pastel houses has the added bonus of being the perfect vantage point across the harbour. Here you can see the Town Bridge and much of the Melcombe Regis portion of the town. It's also right behind Bennett's where you can get yourself some cracking fish and chips.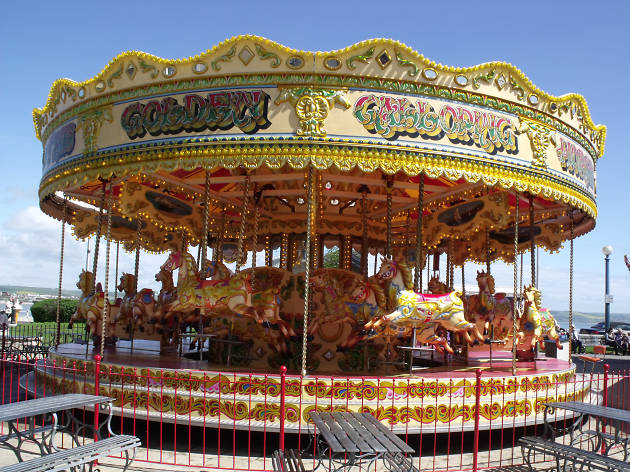 Elliott Brown/Flickr
What is it? The quintessential British seaside mainstay of rides and arcade games.
Why go? You can't come to the beach and not play on a 2p machine or attempt to win some sort of stuffed toy – it's practically British law. Weymouth's Alexandra Gardens has enough games and rides to keep you well and truly busy, so grab your change, eat candy floss until your teeth ache and try not to be sick as you ride the Surf Up ride.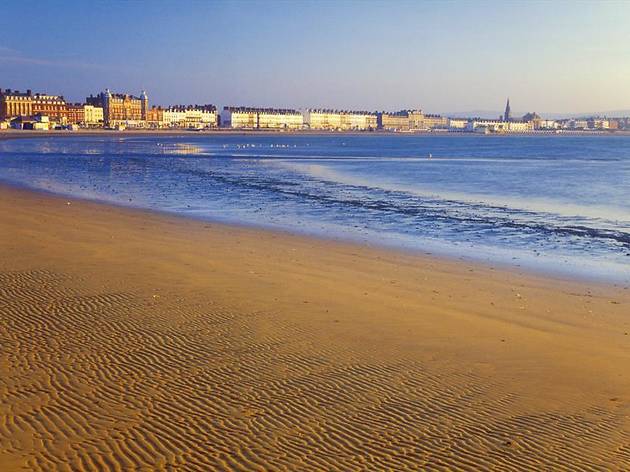 Visit Dorset
What is it? A beautiful sandy beach.
Why go? The whole of Weymouth is centred around its beach. It's got three miles of unspoilt sand and all the nostalgia you can shake a stick at – think donkey rides and Punch and Judy shows amongst other things. Grab an ice cream from nearby Rossi's and paddle like a kid for the perfect summer afternoon. Or come in the winter for the annual Chase the Pudding race.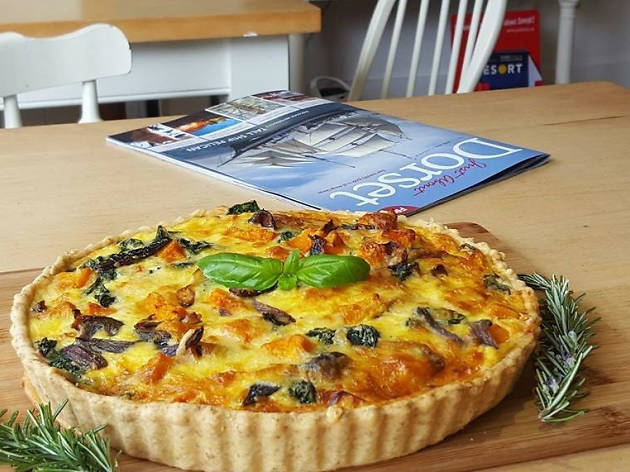 The Hive Café
What is it? A wonderful veggie/vegan café that serves food loved by all.
Why go? This place prides itself on freshly made delicious food, making as much as they can in-house. Everything tastes amazing, from their vegan mayo to their range of vegan cakes – the Black Forest cake is immense. They also have a choice of seating. You can chill out indoors or sun yourself on their outdoor terrace.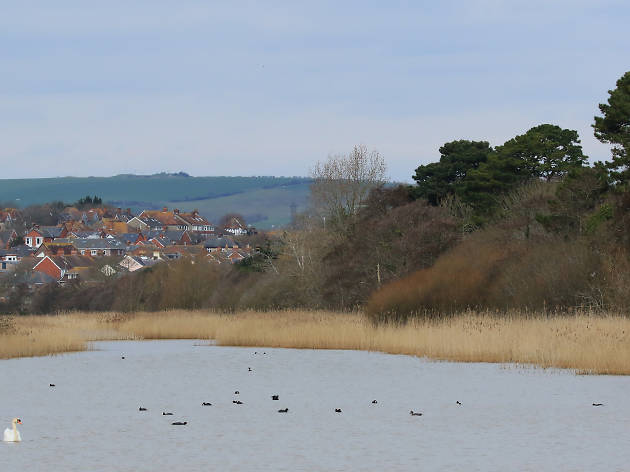 Martin Batt/Flickr
What is it? This wildlife reserve could fool you that you're not in the middle of a town.
Why go? If you're looking to escape the stresses and strains of the city then a trip to Radipole Lake will banish them well and truly from your mind. Here you can zone out while you look for otters and kingfishers, see dragonflies zip by and generally just get back to nature.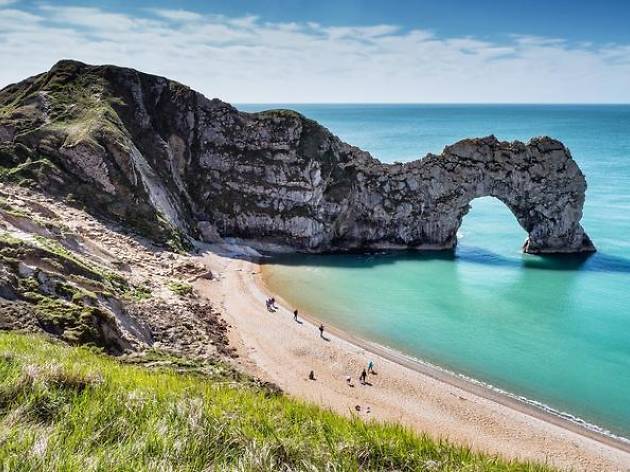 Viator
What is it? This iconic natural structure is a short drive from Weymouth and is the poster child for Dorset's coast.
Why go? An area of outstanding natural beauty, Durdle Door is one of those sights that need to be seen to believed. The UNESCO World Heritage Site looks like a doorway leading out into the sea and was created by the waves slowly eroding away the limestone of the coastline. Also nearby is Lulworth Cove with its white pebbled beach and glistening blue waters.