Heads up! We're working hard to be accurate – but these are unusual times, so please always check before heading out.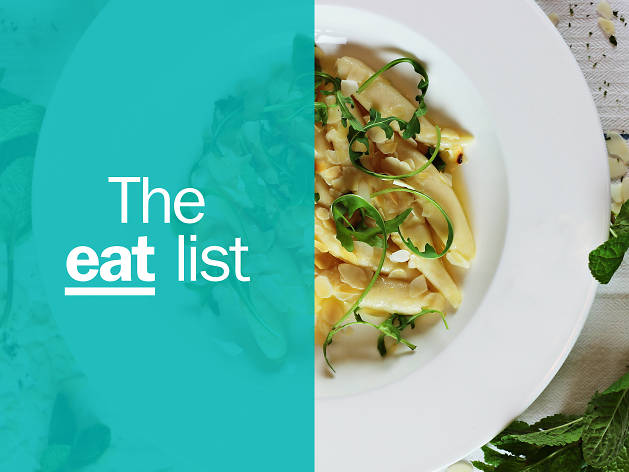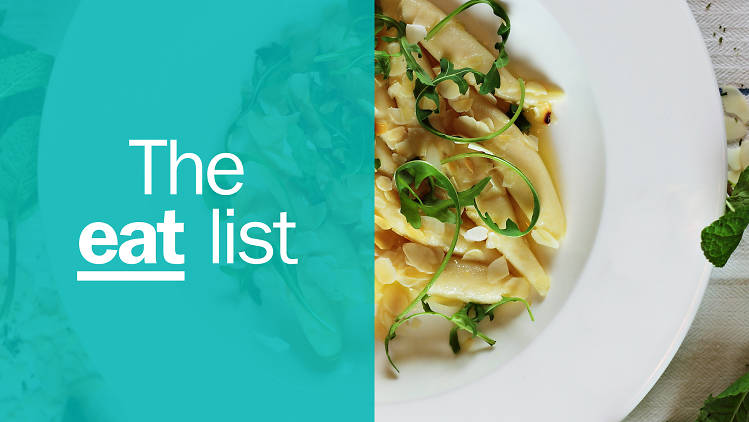 The 12 best restaurants in Winnipeg
Ushering in a new era of dining in the Great White Way, the best restaurants in Winnipeg are well-kept secrets—until now
It's unlikely Winnipeg tops your list of Canada's most exciting culinary destinations, but the truth is that the food scene in Manitoba's capital might just be one of the Great White North's best-kept secrets, making dining at each one of the best restaurants in Winnipeg a very necessary thing to do while in town.
The last decade has ushered in an explosion of chef-driven restaurants in the Peg that could easily go toe-to-toe with some of Vancouver or Toronto's most celebrated eateries. Some chefs play with cooking styles and ingredients from around the world while others highlight the region's own culinary heritage and local bounty.
Balancing out these new and hip restaurants are stalwart neighbourhood favourites that have been beloved by locals for decades, as well as convivial gathering places where the wholesome food and inviting environment reflect the city's famously friendly spirit. Here are the top local eateries.
Best restaurants in Winnipeg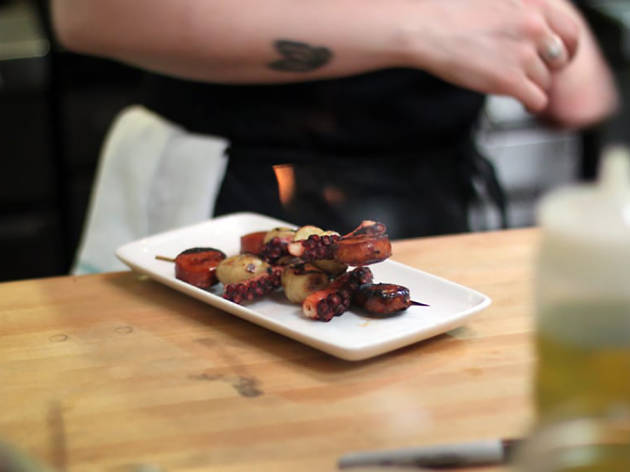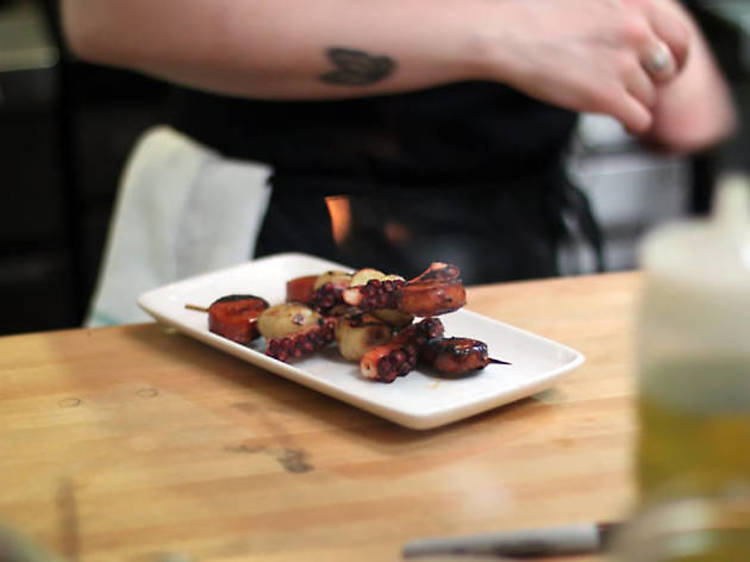 Photograph: Courtesy Yelp/Chester B.
What is it: Segovia has received continuous acclaim since first opening in 2009, with its creative takes on Spanish tapas recently making it the first Manitoba restaurant to earn a spot in the top 50 of Canada's 100 best restaurant list. While Segovia does traditional tapas well, it's the rotating menu of contemporary delicacies that really knocks it out of the park.
Why go: This intimate tapas bar was one of the forerunners of Winnipeg's emerging culinary scene and, nine years in, it's showing no signs of slowing down. Get nibbling on everything from patatas bravas and salt cod and chorizo paella to beef tartare and chocolate torte.
Price: Pricey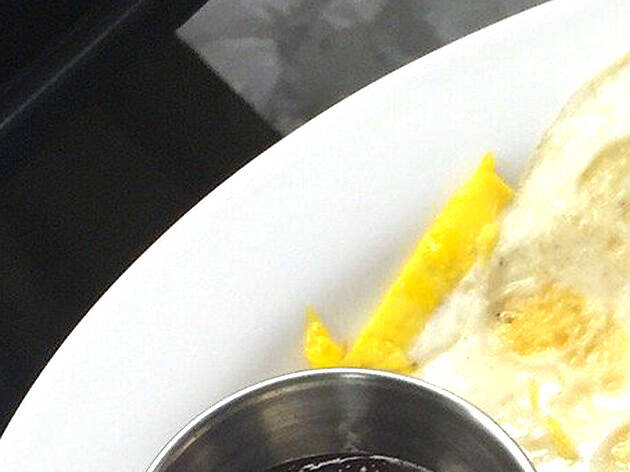 Photograph: Courtesy Tripadvisor/Deanna P
What is it: Feast Bistro & Cafe is one of the few restaurants in not just Winnipeg, but all of Canada specializing in First Nations cuisine. The restaurant's fresh approach to this traditional style of cooking, combined with its welcoming, inclusive atmosphere, have made it a well-loved hub for the community.
Why go: To experience Canada's under-represented indigenous cuisine. The Indian tacos are popular among regulars, featuring bannock fry bread packed with hearty fillings like grass-fed bison chili or maple chipotle chicken.
Price: Average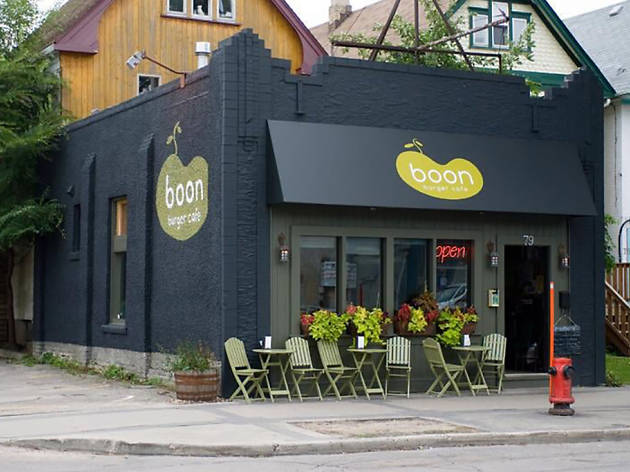 Photograph: Courtesy Yelp/Floyd W.
What is it: Boon's vegan burgers have to be pretty darn delicious to gain fans in a meat-loving city like Winnipeg. Featuring ingredients like brown rice, black beans and chickpeas, the eatery's made-from-scratch patties are shaped, baked and grilled in-house, then served on whole wheat buns loaded with an array of tasty topping options. Get one with a side of oven-baked fries seasoned with sea salt and sesame seeds.
Why go: Creative toppings have made this meat-free burger joint a hit among carnivores and vegans alike, so it's a particularly good spot for those with a family of fussy dieters. Plus, it's pretty laid back so just turn up, chill out and chow down.
Price: Bargain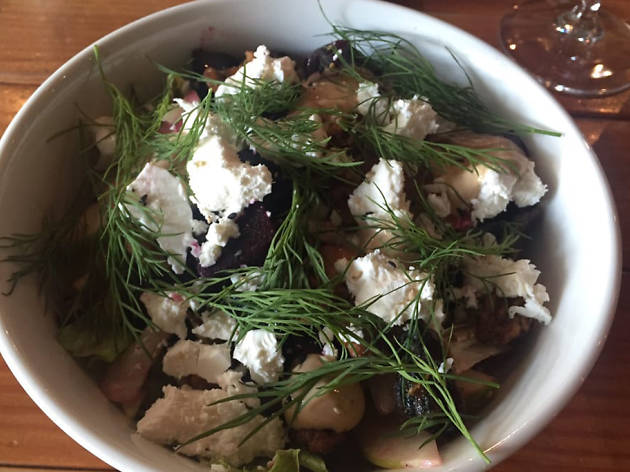 Photograph: Courtesy Yelp/Tiffany H.
What is it: Chef Mandel Hitzer has a talent for turning odd, unexpected ingredient combinations into something magical—think fried potato salad with nori or Arctic char with beet gnocchi. The small plates menu is inspired by regions ranging from Japan to the southern U.S. and the dishes are ever-changing, so there will always be something new for you and your dining companions to try.
Why go: Not only can you head to this innovative restaurant for some of the boldest and most vibrant dishes in the city, but the paired-back surrounding are totally refreshing.
Price: Pricey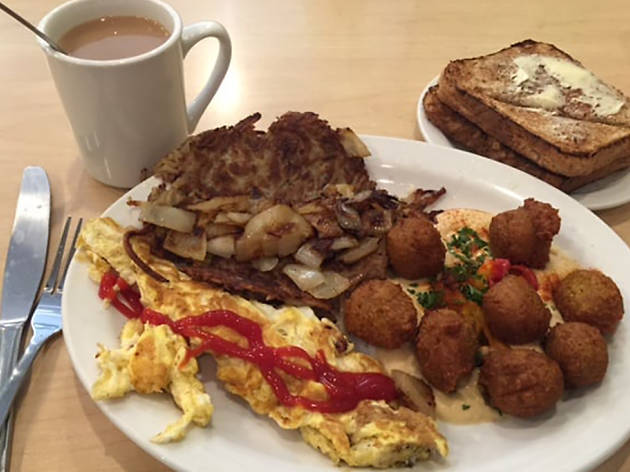 Photograph: Courtesy Yelp/Aimee W.
What is it: Falafel Place may have moved locations a few times over the decades, but Winnipegers have been relying on its signature breakfast to start their mornings since 1986.
Why go: This low-key Mediterranean restaurant has been a Winnipeg landmark for over 30 years. Make sure to say hello to owner Ami Hassan, an ever-visible presence that is affectionately notorious for rushing diners out when they're finished to make way for more customers.
Price: Bargain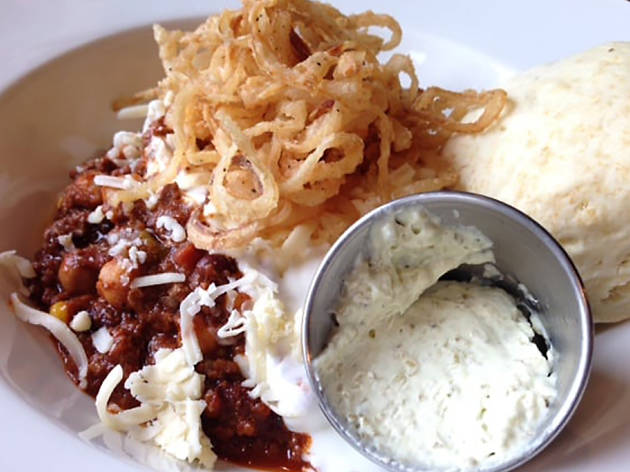 Photograph: Courtesy Yelp/DineoutGal A.
What is it: Set in the Marion Hotel, Marion Street Eatery's cute and cozy interior is a natural match for its menu of comfort food classics.
Why go: Go here for leisurely comfort food lunches and brunches. For breakfast, try the sweet cinnamon bannock while your go-to at lunch should be the mac and cheese, which comes sprinkled with a crunchy pretzel topping. The restaurant's signature Caesar takes Canada's favourite cocktail up a notch with the addition of steak seasoning, HP sauce and an oyster garnish. Yum.
Price: Average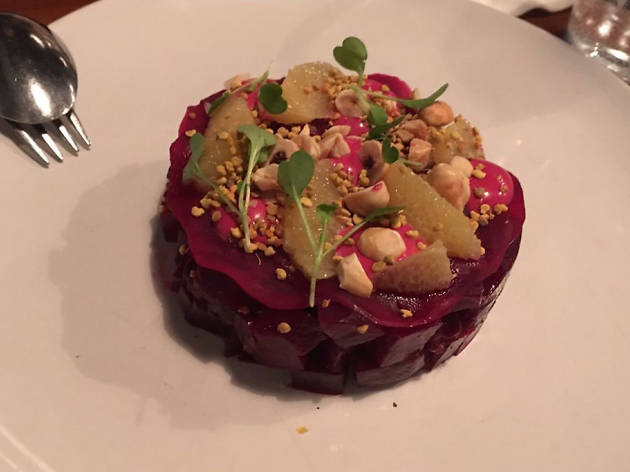 Photograph: Courtesy Yelp/Sonia S.
What is it: Stylish interior design and artful plating make Enoteca pleasing to both the eye and the palate.
Why go: If you're looking for Winnipeg's most Instagrammable restaurant, this is it. Enoteca's interior is sleek and sophisticated, featuring handsome wooden tables and plenty of natural light for snapping pics of chef Scott Bagshaw's beautifully-plated dishes. The restaurant's menu of small- and medium-sized plates defies genres. Expect an eclectic, rotating repertoire of dishes, plus an excellent wine list to pair them with.
Price: Blowout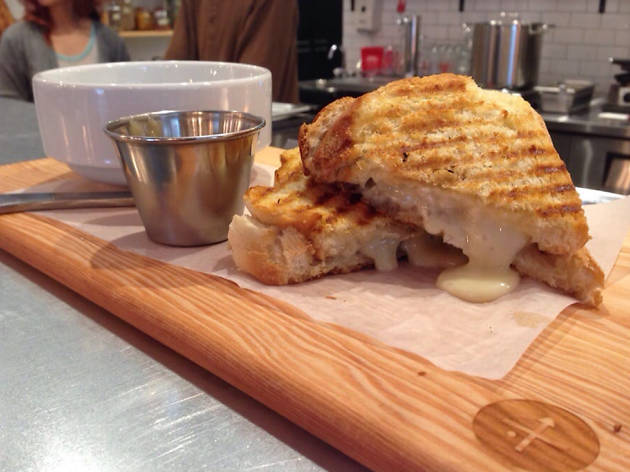 Photograph: Courtesy Yelp/Mike D.
What is it: This hip, unfussy spot serves some of Winnipeg's best sandwiches.
Why go: King + Bannatyne keeps things simple with quick counter service and a pared-down menu of less than a dozen items. Slow-roasted meat sandwiches are the eatery's raison d'être, with the menu including flavourful fillings like sweet roast pork belly or house-brined beef brisket served between slices of fresh bread. There's always at least one vegetarian option along with daily featured sandwiches and sides. Save room for the salt roasted caramel corn you're going to consume as dessert.
Price: Bargain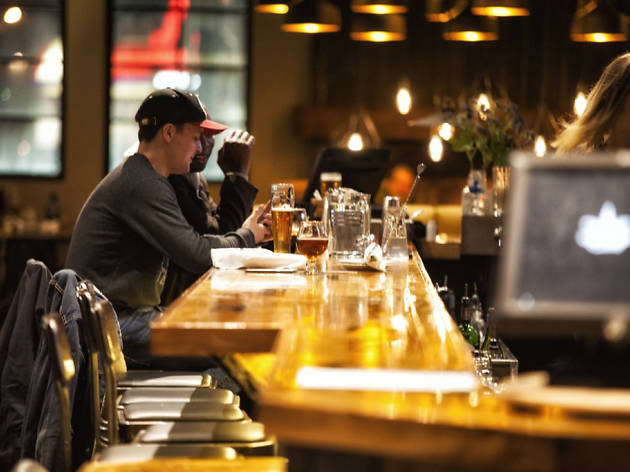 Photograph: Courtesy Yelp/Brazen Hall Kitchen & Brewery
9. Brazen Hall Kitchen & Brewery
What is it: Get a taste of Winnipeg's burgeoning craft beer scene at this top-notch brewery.
Why go: A cool, industrial-style space serves as the setting for Brazen Hall's house-brewed beers and approachable gastropub menu. With brews on tap ranging from the easy-drinking Steel Cut Blonde Ale to the citrusy Gokstad IPA, hop-heads of all stripes will find something to enjoy. Beer also weaves its way into the food menu, incorporated into dishes like the stout-braised short ribs and edamame topped with sriracha hop salt.
Price: Average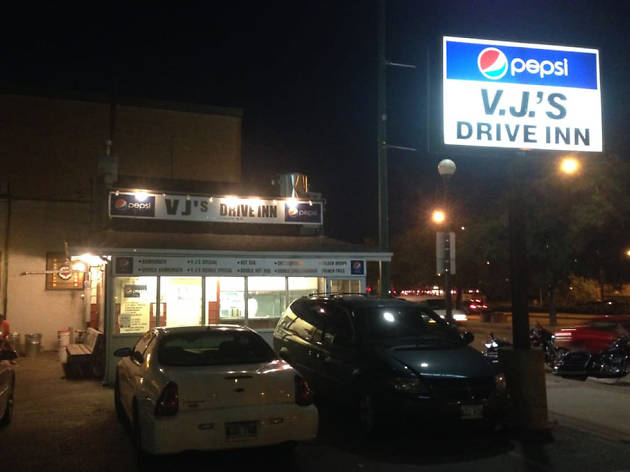 Photograph: Courtesy Yelp/Gordon e.
What is it: Founded in 1958, VJ's spelling choices may be questionable but its burgers get top marks. This takeout spot offers a small menu of fast food classics like cheese dogs and crispy fries, but the must-try order is the VJ Special, a messy but oh-so-good burger topped with chili sauce.
Why go: Indulge in a piled-high burger at this Winnipeg fast food favourite. Outdoor picnic tables are the only seating option, but that doesn't stop Winnipegers from lining up for these burgers regardless of the weather.
Price: Bargain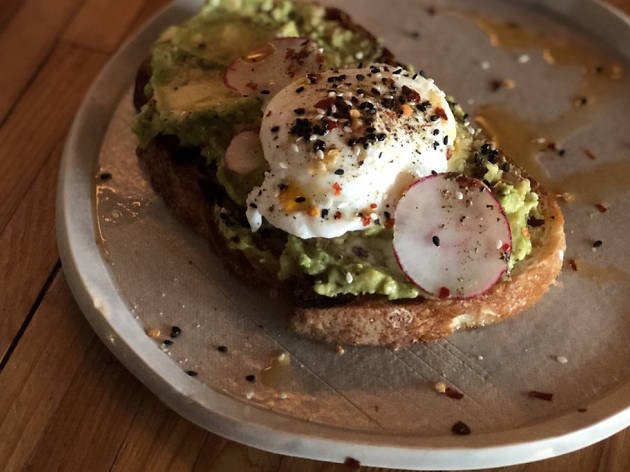 Photograph: Courtesy Yelp/Chao C.
What is it: This trendy, multi-purpose space houses a cafe, an art gallery, an event space and a cocktail bar in one, making it a prime spot to hang out during the day or night (or as day turns into night).
Why go: Because you'll be effortlessly satiated with the menu, where fresh, light cafe-style eats are mixed with more innovative delights. There's always something interesting going on here, from cocktail-making workshops and movie screenings to art exhibitions and clothing sales. An on-site roastery ensures a mean cup of joe and the rooftop bar is a perfect spot to sip craft cocktails in the summer.
Price: Average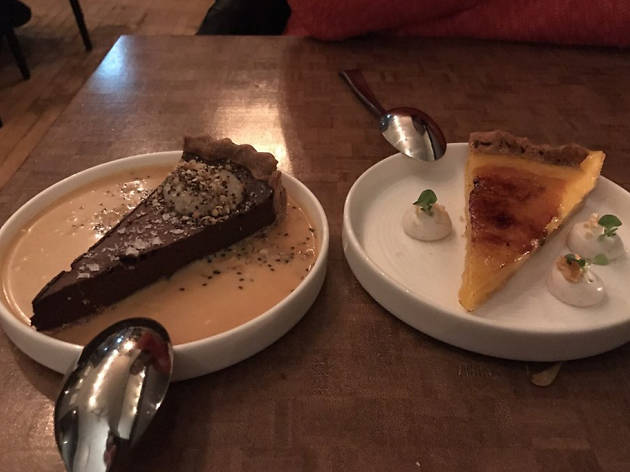 Photograph: Courtesy Yelp/Bob T.
What is it: Another homerun from Enoteca's Scott Bagshaw, Máquè sees the chef bringing Chinese, Vietnamese, Korean and Japanese influences to his successful small plates concept.
Why go: For unpretentious Asian-influenced small plates served in a slick, minimalist space. Start with an order of steamed buns, fluffy rolls with fillings like Nagano pork belly or smoked duck, before moving on to the rice and noodles and meat and seafood sections of the menu. Like at Enoteca, wines are also a highlight with pours available in three, six or nine ounce sizes for easy sampling.
Discover Time Out Market: the best of the city under one roof
Planning a trip to Winnipeg?
Winnipeg may be one of Canada's smaller capital cities but it punches above its weight with its culturally diverse neighbourhoods, booming arts scene and bevy of boundary-pushing restaurants.