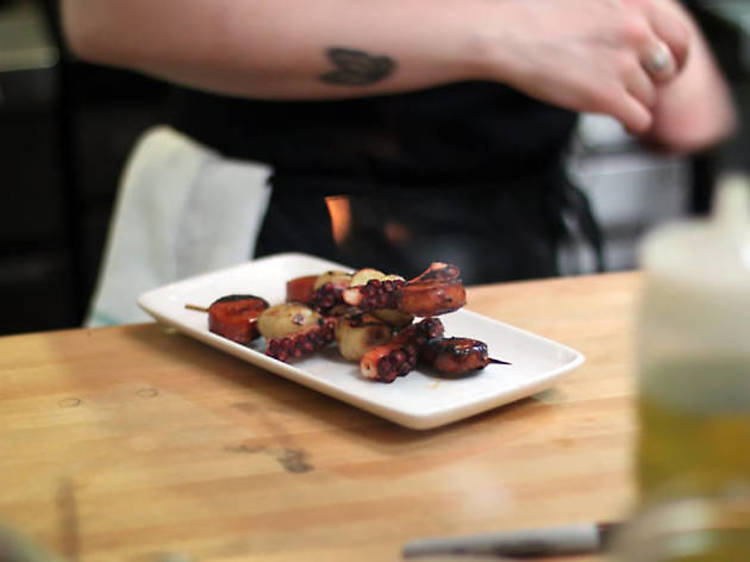 Photograph: Courtesy Yelp/Chester B.
What is it: Segovia has received continuous acclaim since first opening in 2009, with its creative takes on Spanish tapas recently making it the first Manitoba restaurant to earn a spot in the top 50 of Canada's 100 best restaurant list. While Segovia does traditional tapas well, it's the rotating menu of contemporary delicacies that really knocks it out of the park.
Why go: This intimate tapas bar was one of the forerunners of Winnipeg's emerging culinary scene and, nine years in, it's showing no signs of slowing down. Get nibbling on everything from patatas bravas and salt cod and chorizo paella to beef tartare and chocolate torte.
Price: Pricey