Wilderness festival guide
A leftfield line-up, gourmet grub and a distinctly boutique vibe: Wilderness could be the country's coolest festival
Drop everything. Seriously. Never mind those vague plans you had to maybe go to a barbecue at the weekend. Forget that market trip. Sod Sunday lunch. This weekend, Wilderness festival is taking over a pocket of Oxfordshire countryside and filling it with music, food, performance and festival magic – and when we went to press there were only a handful of tickets left. So what are you waiting for?
Still reading? Okay, time for the hard sell. Here are a few of the many reasons you'll be kicking yourself this weekend if you haven't booked your escape to Wilderness 2015.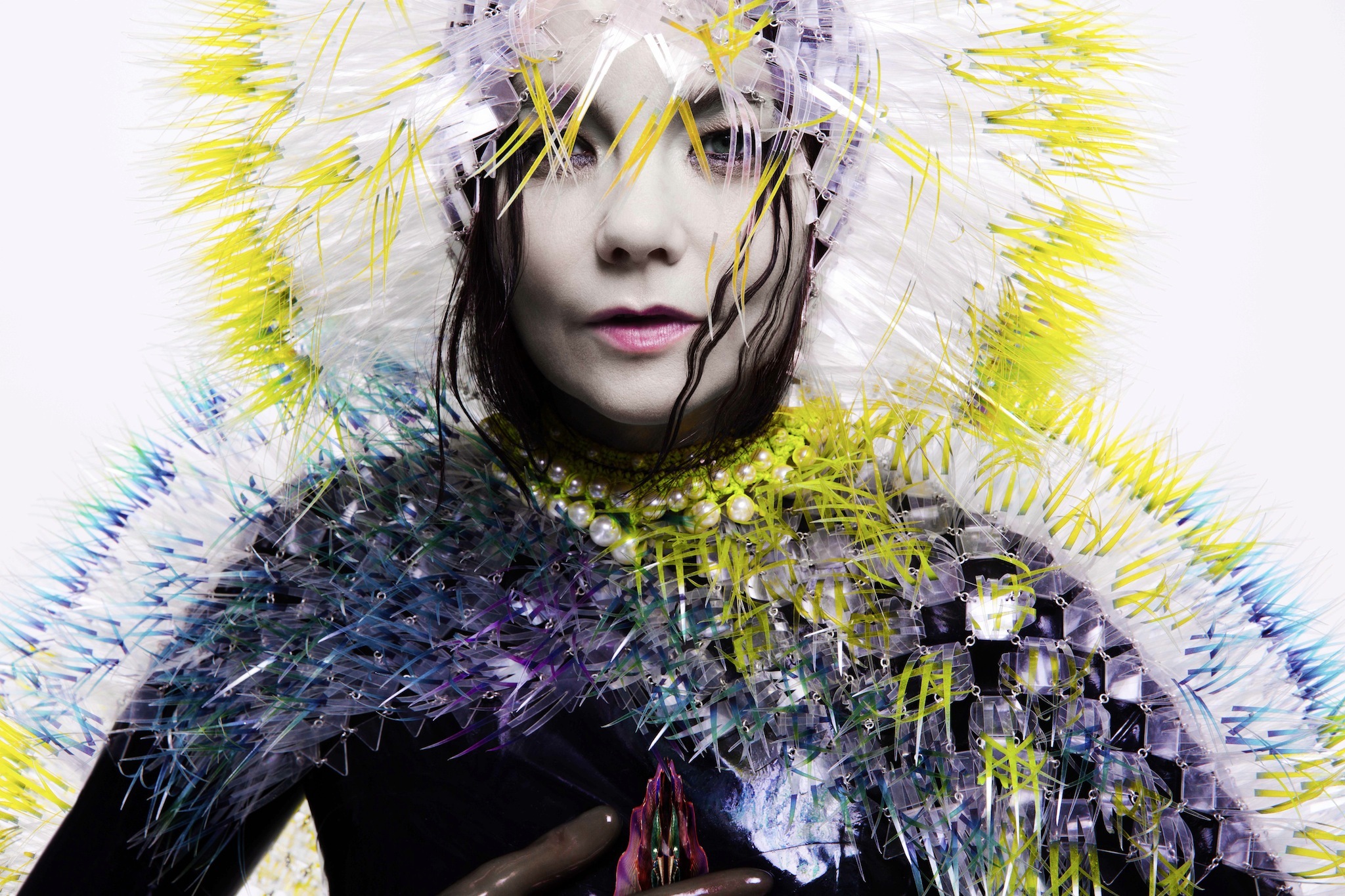 Björk is playing
Björk is one of the most groundbreaking and influential musicians working today, she's renowned for her incredible live spectacles, and her only UK festival performance this year takes place at Wilderness on Friday night. Reports from the first dates on her 'Vulnicura' tour suggest that Cornbury Park is in for something bold and beautiful. Needless to say, we're very excited.
So is George Clinton
The actual reigning King of Funk – seriously, Google 'king of funk' and see who pops up – leads his Parliament/Funkadelic crew out onto the Wilderness main stage on Saturday night. Mr C is celebrating 40 years since Parliament's stonking, spaced-out 'Mothership Connection' album, so this'll be all funk, no junk.
And so are loads of other great musicians
Whether you're into minimalist piano epics, pulsing electronic workouts, globe-spanning electrofunk or fiery afrobeat, you'll find something to love on Wilderness's diverse three-day bill. As well as Nils Frahm, Róisín Murphy, Ibibio Sound Machine and Seun Kuti we're tipping passionate singer-songwriters Perfume Genius and Benjamin Clementine to send shivers up a few hundred spines this weekend
Located at the heart of the site is the hugely popular Bandstand stage, which this year boasts a wildly eclectic programme: Norwegian synthpop artist Aurora, immersive, risqué cabaret from Lady Austin, Snoop sing-alongs from Hip Hop Karaoke, vintage dance at Swing Patrol and more fun than should rightfully be allowed on a relic of the Victorian age.
© Justine Trickett
There's food – glorious food
Long-table banquets have become a Wilderness tradition, and this year's hosts include Angela Hartnett and Raymond Blanc. They're joined by Nuno Mendes, Neil Borthwick, Hix, Moro and Duck & Waffle – among others – on a culinary line-up guaranteed to get any London foodie's juices flowing. There's even a cookery school where you can learn to cook anything from Japanese comfort food to the perfect steak. Or another option is to simply graze on the various street food trucks dotted around the site. You'll forget all terrible memories of the usual festival shitburgers.
The woods are full of DJs
When the sun goes down and the moon comes up, it's time to head to the Hidden Valley for some after-hours fun. There you'll find Wilderness's party animals capering amidst the ancient trees of the Wychwood Forest, soundtracked by top spinners such as DJ Harvey, Kim Ann Foxman and Andy Butler of Hercules And Love Affair, and Time Out's own disco king Oli Keens. The vibe: Tolkien's Lothlorien meets Studio 54.
There's a goshdarned speakeasy…
If you're the type to get tremors whenever you're more than ten feet from a cocktail in a jam jar, then venturing outside London (or, let's be honest, Hackney) is a bit of a stretch. Fear not: at Wilderness you can soak up some old-time sounds from acts including Big Joe Louis and Errol Linton while knocking back a julep or six.
© Jenna Foxton
…and a party stage on a merry-go-round
Set up by the guy who started Shangri-La at Glastonbury, the Carousel Stage hosts live acts and DJs blasting out Balkan brass, electro-swing and Latin jazz. In case you were wondering: yes, it is on an actual carousel.
There's theatre, film and dance
On site you'll find performers from Opera Holland Park, Battersea Arts Centre and the Old Vic, roaming performers, hula-hoopers and tap dancers, circus and cabaret performers and even a plush cinema tent.
You can walk on fire
With the help of hypnotherapist Oona McFarlane, festivalgoers can walk across hot coals in imitation of an ancient initiation rite. Unlike the ritual burnings that take place every year at certain other UK festivals, Oona's firewalk is a transformative, transcendent experience that definitely won't set anyone's tent on fire.
You can feed your head
Alongside the escapist hedonism, Wilderness ticks pretty much every box when it comes to brainier pursuits. A series of talks covers politics, literature, science, history, philosophy, archeology, society, the great outdoors and the occult. There's an atheist church service with the Sunday Assembly and an introduction to mindfulness with Will Young (yes, as in the pop star). You can learn from the experts how to be more confident, how to forage for wild food, how to improve your sex life or how to set up a business. In fact the only thing they won't tell you is how to get rid of that Hidden Valley hangover. Sorry about that.
You can bring your sprogs
There's a whole range of activities for children at Wilderness: everything from the educational (costume and dance workshops, bell casting, free ballet classes) to the very silly (a cricket match with a difference). There are even storytellers and nannies to keep your precious little ones occupied while you nip back to the tent for a cheeky tinny.
© Andrew Whitton
You can swim, ride, fish, shoot and forage
Fly fishing, horse riding, archery, boating and foraging are all on offer for the outdoorsy. If it all gets too much and you need to cool off, just plunge into the Cornbury Park lake. Maybe take off that flower crown first though.
It will be spectacular
There's always a huge performance on Saturday night at Wilderness, tapping into the festival's spirit of community, spectacle and magic. After last year's stunning parade of giant animal puppets, this year the physical theatre group La Fura Dels Baus are creating something that could be even bigger. It's a surprise, naturally, but we know it includes a massive human net dangling from a crane and something called 'The Transformer'. You seriously do not want to miss this.