London's best pie and mash
The best places in London serving that great cockney comfort-food staple, pie and mash, plus the increasingly hard-to-find jellied eels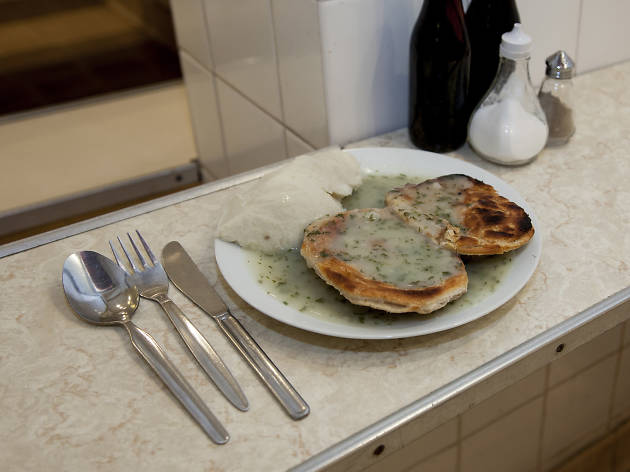 The classic Cockney combination of pie and mash is increasingly hard to come by in the capital. The pie and mash shops that used to feed the masses are sadly a dying breed in London these days. That's why we've rounded up the best old-fashioned, no frills caffs in London where, pie, mash and liquor – and maybe even jellied eels – are still dished up the traditional way.
Popular old-school pie and mash restaurant in south London serving jellied and stewed eels.
Read more
Launched in the mid-'90s, this friendly, melamine-interiored mash house is a young gun on the London pie scene.
Read more
A family-run pie and mash shop established in 1890. Tourists love it, but don't let that put you off. It's also popular with locals, as its longevity might suggest.
Read more
A beautiful art-deco sign and green-tiled frontage at Tooting's only pie shop.
Read more
Manzes
Marble tables and tiled interior located in a buzzy north London market.