Restaurants in Covent Garden
Enjoy the great range of well-priced international cuisine in Covent Garden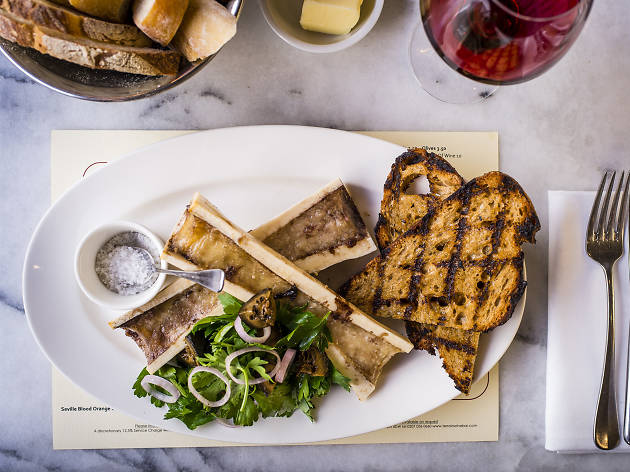 If you fancy some spice, are itching for Italian or are just in the mood for a great burger, Covent Garden has a range of restaurants to satisfy. Try Clos Maggiore for traditional French fare or Opera Tavern for Spanish. Wherever you go for dinner, get dessert from gelateria Scoop. Check out our guide to the best mid-priced dining options in Covent Garden. Don't forget to read our guides to cheap eats and fine dining in Covent Garden. Do you agree with our choices? Use the comments box below or tweet your suggestions.
Sponsored listing
Asia de Cuba
The culinary focus at this good-looking dining spot at the St Martin's Lane Hotel is, mostly, a fusion of Chinese and Cuban flavours. It's a cuisine that was borne from Chinese migration to Cuba in the late 1850s, to work in the Cuban sugarcane fields. It's still going strong in Havana's Chinatown.  The dinner menu here features dishes such as crispy wonton served with Spanish olives, currants, toasted coconut, almond and avocado ceviche, spring rolls filled with slow-braised short rib and sweet and sour chilli, chipotle-glazed tofu, and swordfish served with vegetable escabeche, yuca dumplings, bok choy, toasted garlic and a spicy shrimp coconut curry broth.   Tasting menus, bottomless brunches, bento boxes and an Asian-influenced Sunday roast also feature. 
"Treat your loved one this Valentine's to our signature tasting menu and a Valentine's cocktail at £75pp. Available Feb 10-14, from 5-11pm."
Covent Garden
Online booking