The best restaurants in Soho
West End eats don't come better than these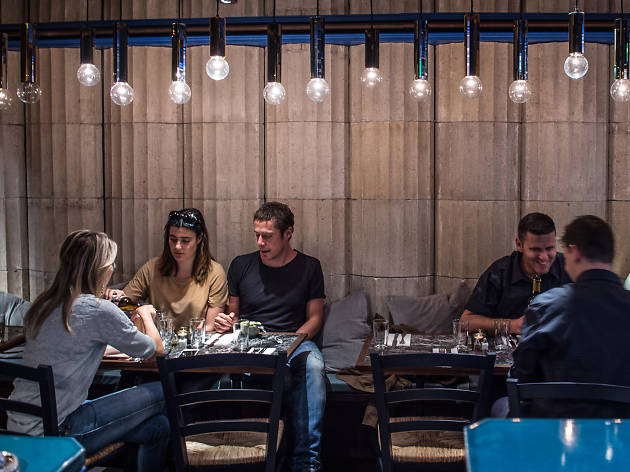 Soho – the gloriously grubby beating heart of London – has a killer range of restaurants to satisfy any culinary craving, at any price.
Trad British joints
? You got it. Authentic
tapas
and rustic
French fare
? Plenty. Sumptuous Asian buns and
superlative sushi
? Piles of the stuff, and so on. We've compiled our favourite restaurants (for a proper sit down meal) and pitstop places (for those on the go) below.
RECOMMENDED: Find the best

hotels in Soho
Introducing the perks card you'll actually love. Jump the queue, score free wings, get one on the house at the city's coolest joints.
Special introductory price of £2.14 a month.
Sponsored listing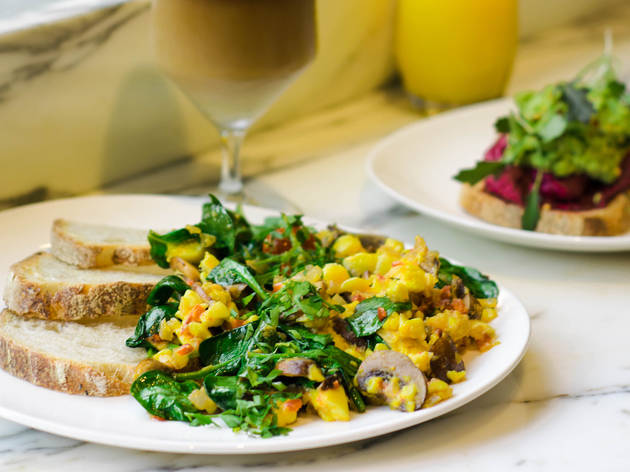 Got a sweet-toothed vegan in your life? Take 'em to Wulf & Lamb. This Chelsea newbie, on the faintly magical Pavilion Road (a pedestrian-only cobbled mews opposite Peter Jones that's a bit of a local secret) has a terrific line-up of posh cakes and exotic desserts. It's stylishly minimalist – all glass, high peaked ceilings and marble tables – not too shabby for spoiling a friend, even if the lights are far too bright for romance. Just be careful about bringing them for sit-down savouries. One side of mac 'n' (cashew) cheese, was a true star: creamy and crunchy and utterly addictive. Another, a tersely described seasonal salad, turned out to be two kinds of apple with bergamot, walnuts and a persimmon dressing. Not too shabby. There was also a decent green coconut curry, plus an ackee and black bean burrito that needed punchier seasoning but was otherwise fine. But steer clear of the Wulf Burger. This signature dish featured a seitan patty that was so grainy and chewy, it was like eating sawdust (and, to add insult to injury, came served in a too-dry bun). Happily one of the kick-ass puds – an intensely fragrant mango and passionfruit 'cheesecake', served on a macadamia and pistachio base – ending things on a high. Final point: ordering here is a pain. There's table service for drinks, but not for food (for that you have to go downstairs and pay at the counter). So if you're having both, you can end up with two bills. Fix this, and that dreadful burger, and W&L could be m
Venue says We now delivery locally! Call us to place your order, then sit back and we'll deliver.