Lincoln Center Festival 2012: World-class theater, dance and music
One of the city's most thrilling multi-arts events, Lincoln Center Festival offers stunning plays, dance, operas and visual art from around the globe.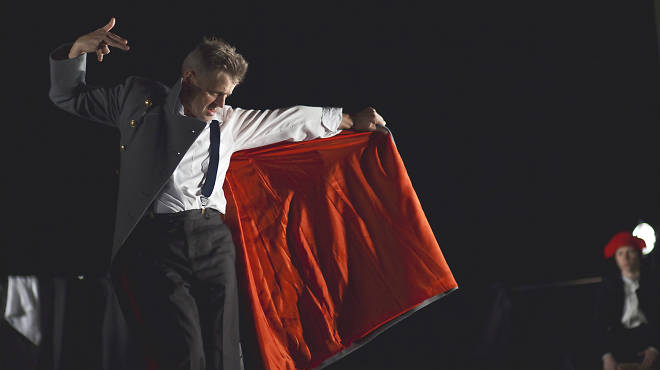 Mikhail Baryshnikov, star of In Paris Photograph: Maria Baranova

Who needs a summer vacation in foreign lands when so many spectacular international events come to Lincoln Center Festival? Since it began in 1996, this one-of-a-kind multi-arts explosion has given us precious glimpses into cultural lives from around the globe. We have seen Islamic religious plays, avant-garde opera, huge resources devoted to Beckett, Pinter and the Royal Shakespeare Company. Modern dance, ballet and experimental hybrids are also well represented, as are musical performances that expand the boundaries of the concert hall. In short, Lincoln Center Festival is the must-attend event for globally minded culture vultures.

This year is no exception. Among the hundreds of artists visiting from around the world, we'll see dancers from the Paris Opera Ballet (July 11–22) and Beijing's TAO Dance Theater. Music mavens will be sure to catch composer John Adams leading members of the Juilliard Orchestra and London's Royal Academy Orchestra on July 11. And there's so much thrilling theater: a version of Macbeth in which Scottish star Alan Cumming plays all the roles; an all-day marathon of Irish dramas by Tom Murphy, mounted by Druid Theatre; Cate Blanchett stars in the Sydney Theatre Company's version of Uncle Vanya; and in early August, dance superstar Mikhail Baryshnikov, above, trades in his toe shoes for a straight play: In Paris.
Related Lincoln Center Festival coverage
Share your thoughts