Your guide to SummerStage 2017
Make the most of SummerStage 2017 with our guide to New York City's biggest free summer music festival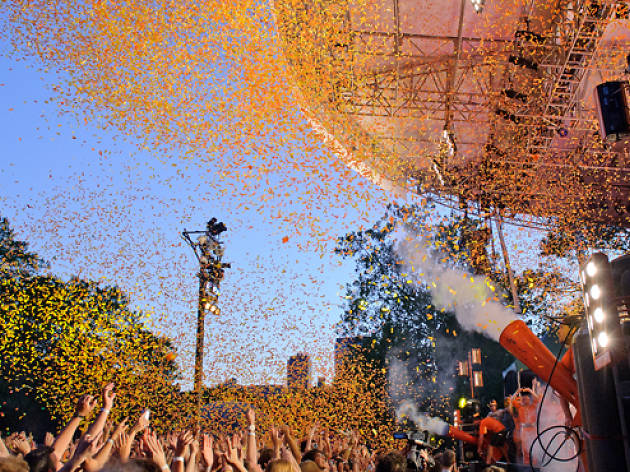 For New York music fans, SummerStage is always one of the highlights of the summer-concerts calendar. The City Parks Foundation series, which celebrates its 32nd anniversary this year, is a juggernaut among warm-weather concert presenters, booking everything from classic New York hip-hop artists in outerborough NYC parks to big-name indie-rock bands on the Central Park mainstage. The scope of SummerStage 2017 is so vast we wouldn't blame you for being a bit bewildered by the whole thing. Here's a quick FAQ to get you started with SummerStage 2017.
RECOMMENDED: Full guide to summer music festivals in NYC
When is SummerStage?
The dates for this year's festival haven't been announced yet. There are typically events happening almost every day of the summer including both free and paid concerts, dance parties, live poetry, theater, ballet and an outdoor opera series.
Where is SummerStage?
Plenty of the gigs take place at the iconic SummerStage mainstage in Central Park, situated at Rumsey Playfield; take the 6 train to 68th St–Hunter College and enter the park at Fifth Ave and 72nd St. But the series is by no means a Manhattan-centric affair, with gigs taking place all summer at parks and outdoor spaces throughout NYC.
How do I get tickets to SummerStage?
As always, the majority of SummerStage's offerings are 100 percent free. There are a handful of choice benefit gigs, though; see City Parks Foundation for the full rundown and check for tickets here.
See a map of SummerStage
Archive SummerStage coverage