Top club sound systems
We pick out New York clubs that have raised the electronic music industry standard for sound systems in nightlife
By Bruce Tantum Tue Nov 11 2014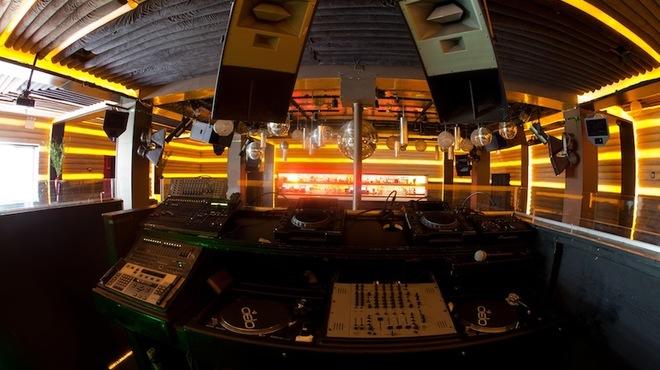 Walk around in any "hip" New York neighborhood, and you're destined to run across at least a club or two. But, for all the spoiled, perfectionist music fanatics out there, the quality of a club's sound system can be a total deal-breaker. We've highlighted the clubs with the absolute best state-of-the-art sound systems that make house music sound like heaven to the ears. In the words of Roland Clark, "I must have went to house heaven, because nothing's that divine."
RECOMMENDED: New York nightlife guide
Rated as: 4/5
Price band: 3/4
Critics choice
Still one of the city's best niteries at eight years of age, Cielo was designed from the bottom up for top-quality sound—even its cushioned, log-cabin-like walls play a role in softening any of the music's potential sharp edges. But the spot's secret weapon is its Funktion One system; Cielo was the first in North America to sport a setup from the now-famed firm, and the company treats the club as a showcase, regularly updating its equipment. It's evident: The beautiful, womblike warmth emanating from the speakers is what's kept DJs like François K and Louie Vega on the roster for years. 18 Little W 12th St between Ninth Ave and Washington St (212-645-5700, cieloclub.com)
18 Little W 12th St, (between Ninth Ave and Washington St)
More info
Rated as: 5/5
Price band: 2/4
Critics choice
The Verboten club has finally joined the north Williamsburg nightlife scene, with tons of house, techno, bass music and live gigs filling the 750-person-capacity spot. The main room features an expansive dance floor and Martin Audio sound system, while the side room will serve as a restaurant and lounge; both have a modern-industrial feel, or as the crew behind the club puts it, "the brick-and-mortar realization of Verboten's dystopian aesthetic." Trouble & Bass, Bespoke Musik, Push the Night and PopGun all join Verboten in curatorial duties, and Carl Craig, Guy Gerber, Matthew Dear, Davide Squillace, Ida Engberg, Matt Tolfrey and Lee Curtiss are among the notables claiming residencies.
54 North 11th St, (between Kent and Wythe Aves), 11211
More info
Rated as: 4/5
Critics choice
This multiroom dance club, located next to the Wythe Hotel in North Williamsburg, was hailed as the savior of NYC nightlife even before it opened. Time will tell if that's even close to being true—but in the meantime, enjoy its great Funktion One sound system and firm commitment to the underground, both in its house- and techno-heavy booking policy and general lack of bottle-service inanity.
74 Wythe Ave, (at North 12th St), 11211
More info
---
---