Best storytelling shows in New York City
Hear great storytelling as the city's raconteurs spin yarns
By Time out contributors Thu Jun 19 2014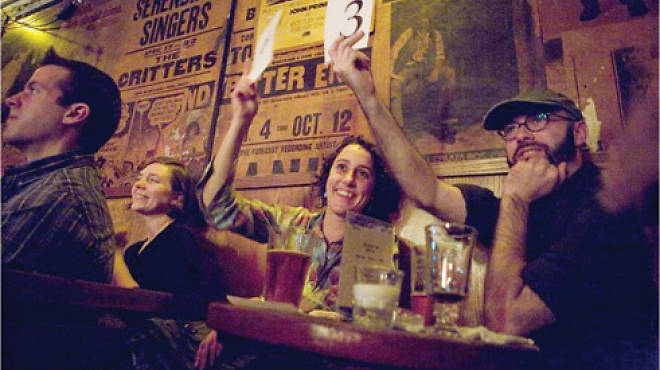 Moth's StorySlam Photograph: Matt Bresler
If there are indeed eight million stories in the Naked City, these storytelling shows represent the best way to eavesdrop on a few. Whether their focus is sex, music or simply going beyond the bounds of the everyday, the writers and performers that populate these events are fun, funny and often fearless.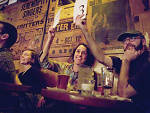 Price band: 1/4
Critics choice
Ten stories. Three teams of judges. One winner. The outrageously (and deservedly) popular storytelling series pits local yarn spinners against one another, challenging them to deliver an impressive tale based on a specific theme. Get in line early, as spots for raconteurs and spectators alike go quickly.
Kevin Allison (formerly of the State) invites noteworthy New Yorkers to share stories that are daring in either content or the way they're told.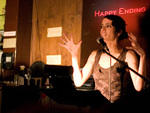 Blaise Allysen Kearsley stuffs this hip, energetic evening of readings with writers, comics and bloggers, each of whom recounts a story that's tied to a specific lesson.
Hosted with wry remove by David Martin, this relaxed evening of comedic storytelling features a rotating (but fairly regular) cast of stand-ups and improvisers telling true-life tales centered around a predetermined theme.
One of the local masters of comedic storytelling invites improvisers, stand-ups and Moth participants for a evening of narrative tales.
Screw Dr. Ruth—amateur sexologists Giulia Rozzi and Margot Leitman celebrate carnal candor in this popular monthly revue, which incorporates storytelling, games, live music and you-know-you-want-it audience participation.
---