Get a butt like Beyoncé's
By Amy Padnani Wed Dec 29 2010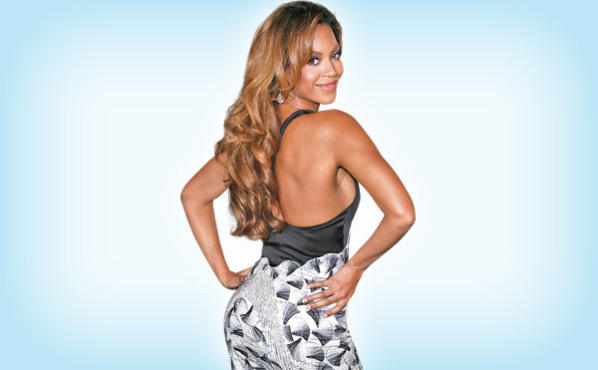 RECOMMENDED: Fitness guide to NYC
Barres and Belles at Pilates on Fifth
501 Fifth Ave between 41st and 42nd Sts, suite 2200 (212-687-8885, pilatesonfifth.com). Single class $24. Mention TONY for one month of discounted unlimited classes (mat-based $199, usually $260; mat-and-equipment-based $260, usually $310). Through Feb 28.
Length: 45 minutes
Type of activity: strength training and stretching
The workout: Stretch, lift and squeeze those glutes through pelvic thrusts, plis and the T series, in which everyone steps up to a barre and works the back of the legs and the backside.
Kickboxing at CKO Kickboxing
4255 Amboy Rd at Armstrong Ave, Staten Island (718-984-5425, ckostatenisland.com). Monthly membership $59 with annual contract, includes one free trial class; day pass $20.
Length: 60 minutes
Type of activity: full-body workout
The workout: So far today, you've dealt with your cranky boss, a long commute and your iPod dying on the subway. Now release that aggression with some roundhouse kicks on the punching bag. Squat low with instructor and co-owner Nick Orlando or Mark Radu as he leads you through hooks, jabs and uppercuts that distract from the workout your bum is getting thanks to all the lunges and leg work. Between cardio kicks and punches, Orlando orders the class—more like a boot camp—to pant through push-ups, sit-ups and squats, burning up to 1,000 calories a class and sculpting a well-packed trunk.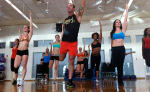 Brazilian Butt Lift at Equinox
Locations throughout the city, visit equinox.com. Monthly membership $145--$179; initiation fee varies per club; day pass $30.
Length: 30 minutes
Type of activity: cardio and sculpting
The workout: Shake that rump into shape with Leandro Carvalho, the creator of this class and a self-proclaimed "butt master" with a booty to brag about. Victoria's Secret models swear by this high-energy class, which starts with everyone bending over and pulsing their rear ends into the air, then tests cheek-clenching capabilities by combining leg lifts and lunges with Brazilian dance moves.
Booty Boot Camp at Synergy Fitness
131 E 31st St between Park Ave South and Lexington Ave (212-213-0400, synergyfitclubs.com). Monthly membership starts at $39; day pass $20.
Length: 60 minutes
Type of activity: cardio and strength training
The workout: Had enough? Not until you've done 100 squats—and then done them again—with drill sergeant Mike Ambro, who'll rule your rear, if you let him. Between lunges, push-ups, light dumbbell lifting and, you guessed it, more squats, you'll hit a bike for five-minute stints.