Jazz Age Lawn Party takes over Governors Island
Jazz Age Lawn Party swings its way across Governors Island several times each summer. Check out the Prohibition-era soiree.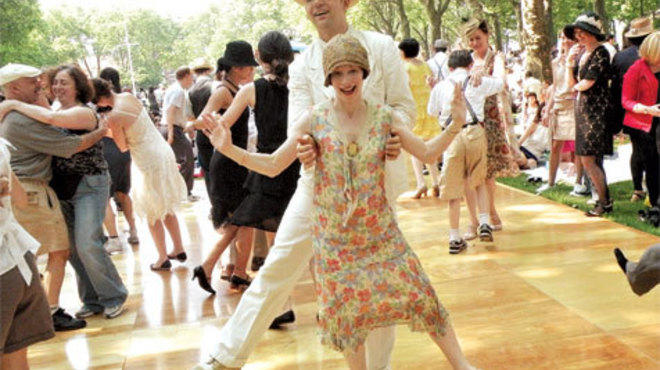 Jazz Age Lawn Party is an essential annual summer stop for revelers looking to dance in the open air. Governors Island is the perfect venue to leave the 21st century behind for the delights of the Prohibition-era (including "speakeasy" booze). Dress the part with festive, period-appropriate attire, and come ready to dance at the Jazz Age Lawn Party.
Jazz Age Lawn Party 2012
If you like hot jazz, cool vintage clothes, stiff cocktails and loose morals, we've got the era for you.
Hop on the free ferry and explore this island oasis.
Check out the best things to do this summer on Governors Island.
---
Jazz Age Lawn Party in Photos
---