Governors Island, NY guide
Ride the ferry to Governors Island, NY for fun things to do like zip lining, biking and outdoor drinking
If you crave an escape from the city that won't land you in debt, head to the ever-changing urban oasis of Governors Island, NY which combines park, concert venue, adult playground and outdoor art space into a single lovely haven for adventure. One of the best things to do in summer is ride the ferry and visit the car-free attraction, so use our handy guide to plan your trip. We'll also fill you in on the hottest events taking place on the island all summer long. And if you're looking for information on Governors Ball, you're in the wrong place—that's actually on Randall's Island.
RECOMMENDED: See more of the best New York attractions
When does Governors Island open?
This year, Governors Island opens one month early on May 1, 2018. Hours: Mon­–Fri 10am–6pm; Sat, Sun 10am–7pm.
How do I get to Governors Island?
It costs only $2 to cruise to the car-free paradise, with ferries leaving every day from Manhattan's South Street Seaport and, on weekends, Brooklyn's Pier 6. Manhattan ferries depart hourly from 10am to 6pm on weekdays and from 10am to 7pm on weekends, and Brooklyn ferries from 11am to 7pm. Be sure to catch a free ride between Tuesday 1 and May 6 or on Saturdays and Sundays before 11:30am. For more information, check the ferry schedule.
Events and fests
Celebrate the Indian festival of colors at NYC Holi Hai on May 12 from noon to 7pm (free). The eighth season of the classical-music festival Rite of Summer makes joyful noise on May 19 from 11am to 6pm (free). Enjoy a brisk early-morning run at the New York Harbor Oyster Classic 5K on June 10 from 8 to 11am ($35–$50). Don't miss the Jazz Age Lawn Party on the weekends of June 16 and 17 or August 25 and 26 ($35–$50). Later in the summer, participate in the inventive art festival FIGMENT on June 23 and 24 from 10am to 6pm (free).
Brews and bites
If you need a break from alfresco activities, head to the Governors Island Beer Co., on the island's eastern half, for drafts from eight breweries, along with local lobsters, oysters and franks.
Get high
The answer to a man-made urban cityscape is a man-made outdoor park at the island's Hills, which rise 75 feet above sea level and offer some breathing space from the city. Zoom down the 75-foot-long slide at Slide Hill; view artist Rachel Whiteread's permanent installation Cabin at Discovery Hill; or chill at Hammock Grove.
Adventures
After working your way through L-train crowds, fifth-floor walk-ups and the lines at Shake Shack, you'll be more than ready for the challenges of Adventures at Governors Island, which includes a 300-foot-long zip line with a killer view of Manhattan, a 3,600-foot maze, a rock-climbing wall and a mini golf court. Escapades go down every weekend starting May 5 or daily in July and August. Prices vary for each challenge, but a daily pass is only $22.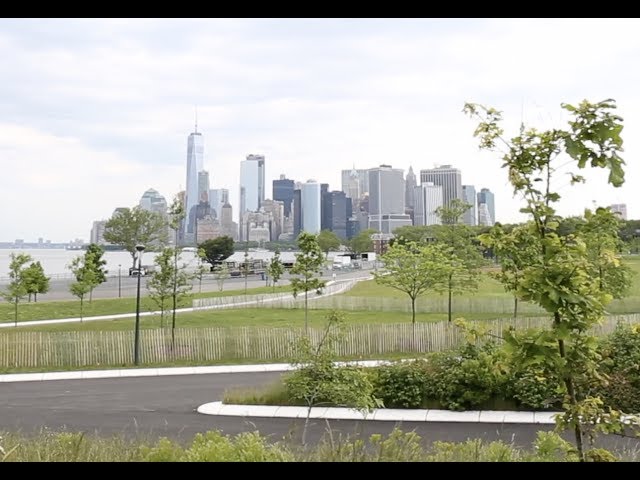 Things to do on Governors Island, NY
Governors Island, NY in pictures
Archive Governors Island, NY content