Governors Island, NY guide
Take the ferry to Governors Island, NY for fun things to do outside, including exciting music festivals and food events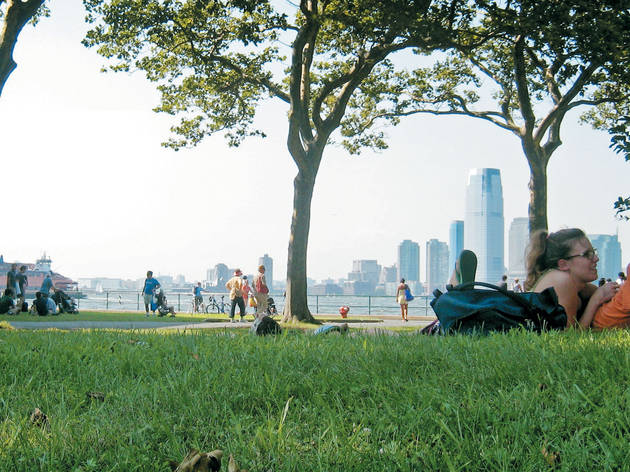 One of the best things to do in summer is plan a trip to Governors Island, NY's car-free oasis in Upper New York Bay. Use our handy guide to find the best things to do outside at island's newest park "The Hills," whether it be biking or ogling outdoor art. We'll also fill you in on the hottest events taking place on the island all summer long. And if you're looking for information on Governors Ball, er, that's actually on Randall's Island.
RECOMMENDED: See more of the best New York attractions
When does Governors Island open?
This year, Governors Island opens one month early on May 1, 2018. Hours: Mon­–Fri 10am–6pm; Sat, Sun 10am–7pm.
How do I get to Governors Island?
The best way to get to Governors Island is to take the ferry, which operates daily from Manhattan and Brooklyn. A round-trip ticket will run you $2 (senior citizens $1, children under 13 free). However, all passengers ride for free on Saturdays and Sundays before 11:30am. For more information, check the ferry schedule.