Jazz in New York: NYC's best jazz music, jazz artists and clubs
Find jazz clubs, events, and jazz fests featuring the best jazz artists and the best jazz in New York.
By Time Out contributors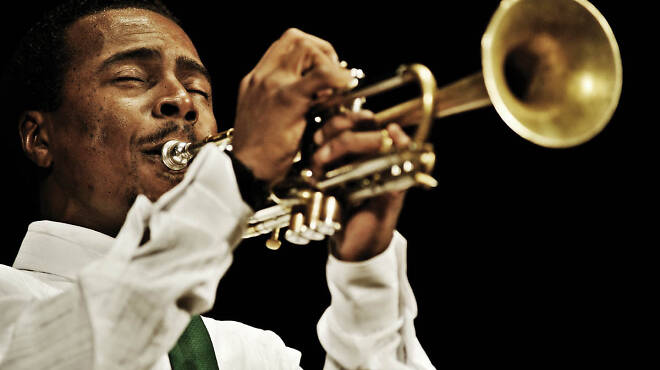 Roy Hargrove
New York City has always claimed bragging rights as the jazz capitol of the world, but in recent years, New York jazz has surged in a special way. Thriving indie labels (Pi, Aum Fidelity), new festivals and series targeted at young listeners (Winter Jazzfest, OutNow Music Nights) and the continued vitality of old standbys (from Dizzy's Club Coca-Cola at Jazz at Lincoln Center to the Stone) have combined to restore the music's status from respectably classy to genuinely hip.
---
---
Related coverage of jazz in New York
---
---
---
Jazz shows calendar for NYC
The field of pianists is mighty crowded these days...

Gutbucket plays a distinctly modern form of fusion...

Angelica Sanchez, a warmhearted yet compellingly e...
5

more events »