Tegan and Sara, Chromeo and Pretty Lights concert photos: Live at Pandora's Holiday Discovery Den
A triple bill of NYC-approved bands whips the crowd into a festive frenzy at the Grand Ballroom
By Michael Chen Tue Dec 10 2013
Photograph: Michael J. Chen
Tegan and Sara perform during Pandora's Holiday Discovery Den at the Grand Ballroom (at the Manhattan Center) on Dec 7, 2013.

This past Saturday, New Yorkers received an early Christmas gift when Pandora hosted the Holiday Discovery Den at the Grand Ballroom. A fixture at SXSW, the Discovery Den aims to shine a light on the latest high-risers in music.

To determine the lineup for the first NYC edition of this event, Pandora went to the numbers to find out which acts local users have been grooving to in 2013 (ah, the benefits of running one of the most popular radio services on the Internet). The result: a triple bill featuring Canadian indie-pop twin sisters Tegan and Sara; electrofunk duo Chromeo performing a DJ set; and EDM emerger Pretty Lights, who put a fine endcap to his wildly successful year with a Grammy nomination last week.

All three acts were warmly received by the excited crowd at the Grand Ballroom—turns out escaping the wintry chill and bouncing around to some of the year's most celebrated bands is not a bad combination.
Download Heartthrob by Tegan and Sara on Amazon

Download "Over Your Shoulder" by Chromeo on Amazon

Download A Color Map of the Sun by Pretty Lights on Amazon
What are your thoughts? Let us know in the comments box below or tweet us at @TimeOutNYMusic.
---
Listen to Heartthrob on Spotify
Read more music features
These New Yorkers, who both recently launched new solo ventures, get together for a chat on their home turf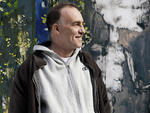 The Lounge Lizard, Jim Jarmusch star and all-around NYC alt legend gets a tribute worthy of his multimedia brilliance
Get ready for a busy season this fall, with shows from arena heavy-hitters to indie gems