Broadway shows: Complete guide to visiting the Great White Way
So you wanna catch a Broadway show? Here's all you need to know to maximize your New York theater adventure.
By Raven Snook Fri Aug 2 2013
10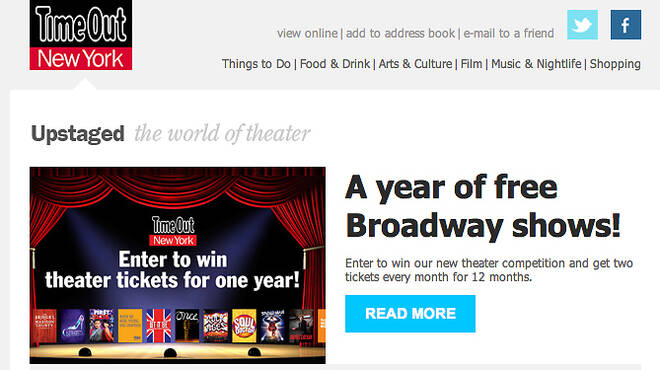 What to see next?
The best way to stay on top of everything that's opening and closing on Broadway and beyond is to subscribe to Time Out New York's weekly Upstaged newsletter. Every Wednesday, you'll receive links to NYC theater features, new reviews and a list of last-chance shows in your inbox. Live outside NYC? Time Out covers arts and culture in cities all over the world, including theater hot spots like Chicago, Los Angeles, Las Vegas, Toronto and, of course, London. All you need now is free time and loads of disposable cash.
Return to main menu
---
---