Broadway's 25 all-time greatest divas
We name the top leading ladies of musical theater.
By Adam Feldman and David Cote Tue Jan 24 2012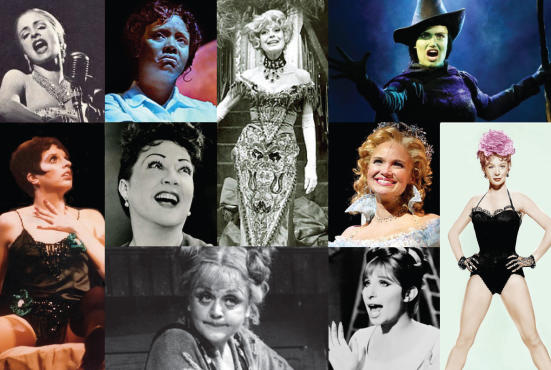 Historians of the Broadway musical, from the academy to the piano bar, agree on one thing: the archetypal Broadway star is a woman. Ethel Merman, Mary Martin, Gwen Verdon, Carol Channing—legendary ladies such as these were the bulbs that lit the Great White Way in its golden and silver ages, and they still dominate the mythology of the genre. But there's something deeply personal about choosing one's favorites. Back in the day, show-tune aficionados argued the merits of Merman versus Martin; today, one might find similar divisions among partisans of Patti LuPone and Bernadette Peters, or Kristin Chenoweth and Idina Menzel. So we expect a few heated arguments as we offer our own ranked choices of the 25 greatest leading ladies—ever—in Broadway musicals. To your stations, fans! Let the diva wars begin!