Broadway's 25 all-time greatest divas
We name the top leading ladies of musical theater.
By Adam Feldman and David Cote Tue Jan 24 2012
Carol Burnett, Once Upon a Mattress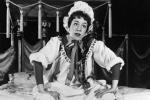 25. Carol Burnett
When you scan Carol Burnett's musical-theater career, it kind of makes you mad at TV. She showed off her big voice and even bigger slapstick skills as the gawky, brash Princess Winnifred in Once Upon a Mattress in 1959, then returned for 1964's Hollywood musical spoof Fade Out--Fade In—and after that, nothing until the 1999 Sondheim collage Putting It Together. Folks justly worship the comedy dynamo for her 1970s sketch series. But we can only dream of what Burnett would have achieved had she stuck it out on the boards.—DC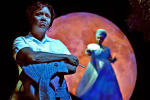 24. Tonya Pinkins
Her searing, monumental performance as the titular maid in the people's opera Caroline, or Change earns Tonya Pinkins a place in musical-theater history, but it was no one-off, as those who saw her in Jelly's Last Jam, Play On! or The Wild Party can attest. Pinkins paints with many colors—gutsy, sexy, swinging, funny, tortured, angry, sly—and the colors are often intense. When she is onstage, attention must be paid.—AF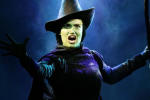 23. Idina Menzel
She built a stratospheric reputation on the strength of two megahit musicals—Rent and Wicked—and no one's ever gonna bring her down. Idina Menzel's young, rabid fans, milk-fed on Maureen and Elphaba, swarm her concerts, and she hasn't been back on Broadway since her final high F at the climax of "Defying Gravity," circa 2005. We want to see more of Menzel, but she's the sort of megatalent—quirky, modern, vocally spiky—who can't be dumped into any old revival. Original musicals must rise to her.—DC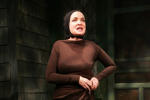 22. Christine Ebersole
Christine Ebersole can do—and has done—it all, from nightclub acts to films and even a season of Saturday Night Live. She can really knock out a number, moving with ease among a lustrous belt, a quasi-operatic soprano and multiple other modes. After years in the business, she ascended to the pantheon in 2006 with her uncanny channeling of the sharp-minded, possibly unhinged "Little Edie" Beale (and, in earlier scenes, her mother) in the cult musical Grey Gardens.—AF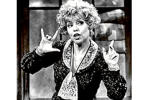 21. Dorothy Loudon
Nobody could shake it like Dorothy Loudon. A master of letting loose, she honed her comic craft in nightclubs and a series of short-lived Broadway shows, plumbing her quavering, expressive pipes to madcap effect. (True to her name, she was often both dotty and loud.) She hit the jackpot in 1977, flouncing gleefully through her role as the villainous Miss Hannigan in Annie. But in her next show, the musical drama Ballroom, Loudon proved that she could not only split your sides but break your heart.—AF

Listen to the All-time top Broadway musical leading ladies playlist on Spotify.