Broadway's 25 all-time greatest divas
We name the top leading ladies of musical theater.
By Adam Feldman and David Cote Tue Jan 24 2012
Sutton Foster, Anything Goes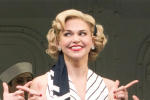 20. Sutton Foster
Here's the chorus-girl-turned-star scenario, but on steroids. Sutton Foster Charleston-ed giddily into the Broadway spotlight when the producers of Thoroughly Modern Millie plucked her out of the kickline during out-of-town tryouts in La Jolla, California, and replaced the lead actor with her. She opened Millie in 2002, nabbed a Tony and never looked back. Her incandescent charm, frisky comic energy and a voice that could be used for hydrofracking guarantee a Tony nomination no matter what she's in. Currently she's blowing her horn as Reno in Anything Goes.—DC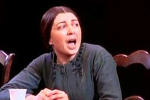 19. Donna Murphy
Donna Murphy approaches musical theater with an eye toward Meryl Streep: She's a consummate actor intensely devoted to the art of self-transformation. From the morbid Fosca in Passion to the zany Ruth Sherwood in Wonderful Town, from the prim Mrs. Anna in The King and I to the world-wise Lotte Lenya of LoveMusik, she has been a remarkable chameleon, earning two Tonys and a wheelbarrow of critical bouquets along the way.—AF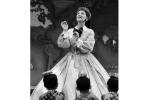 18. Gertrude Lawrence
The plummy-voiced Gertrude Lawrence represents a bridge between English music hall and Broadway's golden age. She had that swoony, trembling delivery you hear in recordings before the songbook got jazzier and brassier. The first half of Lawrence's career was marked by revues and sparkling comedies (she was a favorite of Nol Coward's) and the second by Broadway musicals: In 1941, she starred in the then-daring Kurt Weill psychoanalysis tuner, Lady in the Dark. Her crowning role was Anna in Rodgers and Hammerstein's The King and I. It was also, tragically, her last: During the run, she died of cancer at 54.—DC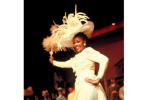 17. Pearl Bailey
A showbiz trouper par excellence, "Pearlie Mae" Bailey rode her throaty growl and incomparable throwaway sass to national stardom, and starred in two original Harold Arlen musicals on Broadway. But the peak of her stage career came in 1967, when producer David Merrick—in an unprecedented move—replaced the entire cast of his long-running hit Hello, Dolly! with an all-black ensemble led by Bailey. She received a special 1968 Tony for her performance, and headlined the musical's first Broadway revival in 1975.—AF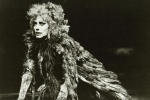 16. Betty Buckley
Betty Buckley is a genuinely eccentric and eccentrically genuine performer: part Method actor, part shaman, part little Betty Lynn a long way from West Texas. Her voice can sound haunted in its lower registers, then rise to a steely high belt, with a pulsing, magisterial vibrato. Her greatest turns—Grizabella in Cats, Norma Desmond in Sunset Boulevard—have been in rotting-glamour roles that seized on the defining paradox of her persona: a compellingly intense yin-yang of fragility and imperiousness.—AF

Listen to the All-time top Broadway musical leading ladies playlist on Spotify.