Broadway's 25 all-time greatest divas
We name the top leading ladies of musical theater.
By Adam Feldman and David Cote Tue Jan 24 2012
Bernadette Peters, Follies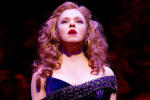 5. Bernadette Peters
Her Broadway career spans back to 1968's George M!, but Bernadette Peters has moved beyond her early kewpie-doll appeal to emerge as one of Stephen Sondheim's foremost interpreters. The seemingly ageless actor—she of the angelic soprano that can dip down to adorable, languid growls—had her initial Sondheim success in the '80s as Dot/Marie in Sunday in the Park with George and the Witch in Into the Woods. In recent years, Peters has returned to his work in revivals of Gypsy (2003), A Little Night Music (2009) and the recent Follies. While the productions had their problems, Peters was a revelation each time. Her Rose—one of four in our top five!—was sexy, driven, hard as nails and yet vulnerable underneath; anyone who doubted Peters's vocal strength or dramatic heft was silenced by her devastating "Rose's Turn." And make no mistake: She was robbed of a third Tony when she lost to the plus-size gal from Hairspray.—DC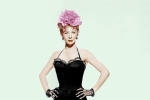 4. Gwen Verdon
Gwen Verdon was the anti-Ethel. Where Merman was blunt and implacable, Verdon—a crackerjack dancer with a pinup body and a shock of red hair—specialized in sweetly damaged sexuality. Dance-hall girls, prostitutes, temptresses, mistresses: These were her trades in stock, plied in such hits as Damn Yankees, Sweet Charity and Chicago. Yet even or especially at her sexiest, she always seemed in need of a hug. Powerful as her dancing was, it contained elements of vulnerability and humor—she had been hobbled by rickets as a child—and her singing, tremulous and reedy, faintly suggested the shivers. In the 1950s alone, she won four Tony Awards; three were for shows choreographed by her husband, Bob Fosse, whose style she helped inspire and whose legacy she helped preserve. Many Broadway ladies have been deeply loved, but perhaps none has seemed so lovable.—AF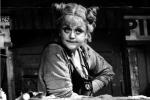 3. Angela Lansbury
Mame Dennis. Countess Aurelia. Rose Hovick. Mrs. Lovett. Has any other musical-theater diva covered the breadth of class or theatrical styles as Angela Lansbury—the English performer who, at age 39, reinvented herself as a knockout comedy belter? Beginning with her bravura turn as crooked Mayoress Cora Hoover Hooper in Stephen Sondheim and Arthur Laurents's short-lived Anyone Can Whistle in 1964, Lansbury has brought daffy comic skills and brassy pipes to a wide range of original projects and revivals, earning her five Tony wins, including an unmatched four for Best Actress in a Musical. Only a singer with her precise diction and witty phrasing could navigate the lyrical Charybdis of Sweeney Todd's "The Worst Pies in London" and "By the Sea." Still going strong in her eighties, Lansbury returns this spring in a remounting of Gore Vidal's election drama The Best Man. Yes, she's also famous from TV series and movies. But it's her stage work that's meatiest and most savory.—DC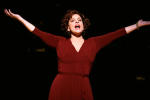 2. Patti LuPone
Patti LuPone is thrillingly larger than life: Volatile on stage and off, she takes audiences to a world where drama is the norm. LuPone is a real actor (with a Juilliard pedigree) as well as the standard bearer for a modern generation of high-belt thrill trillers spurred to new heights by her soaring turns in "Meadowlark" and "A New Argentina." After setting the Street on fire in Evita and Anything Goes, however, she became a great star in exile; fans of her glorious singing, with its joyful blare and leering swoops, had to content themselves with concerts. Now, in a second act worthy of any great show, LuPone has reclaimed her Broadway spotlight with a vengeance—in revivals of Sweeney Todd and especially Gypsy, for which she won her second Tony—and taken her rightful place as the reigning diva of her generation. Detractors may sling mud at her Long Island--Sicilian earthiness, but LuPone's voice, and the evident joy she takes in using it, make such objections moot. Her style is stamped with an implicit credo: all guts, all glory.—AF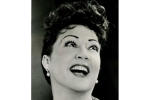 1. Ethel Merman
No performer embodies the spirit of the Great White Way more than the Ethel Merman, the Queens stenographer turned Broadway megaphone. After rocketing to fame in 1930—singing "I Got Rhythm" in the Gershwins' 1930 Girl Crazy—she stayed in orbit for decades. Merman played lead roles in a whopping 13 original musicals, nearly all of them hits; among the roles she created were Reno Sweeney in Anything Goes, Annie Oakley in Annie Get Your Gun and Rose Hovick in Gypsy. She had a voice that carried, and carried shows: Her wailing-siren volume and down-to-earth verve made her a paragon of bumptious urban energy; her robustness helped power the emergence of the Broadway-musical genre itself. "There's no business like show business," she famously sang, and when she sang, there was no point arguing. A voice like that comes along just once, and it echoes down the Street to this day.—AF

Listen to the All-time top Broadway musical leading ladies playlist on Spotify.
See more in Theater. Follow Adam Feldman and David Cote on Twitter.