The 25 best Tony Awards performances
We choose the top musical numbers from 44 years of Tony telecasts.
By Adam Feldman Thu Jun 2 2011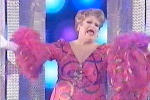 15. Hairspray, "You Can't Stop the Beat" (2003)
Click here to view
It's almost impossible to watch Hairspray's relentlessly peppy finale without eventually giving in to the urge to bop along. The number's lather-rinse-repeat structure—in which the show's five major character groups get a verse apiece, with energetic refrains after each—is built to wiggle its way into your brain. (It's also hard to forget the sight of Harvey Fierstein in his parade-float fuchsia dress.) And Jerry Mitchell's zippy choreography doesn't give you a moment to catch your breath, especially as performed by a pre-Glee Matthew Morrison, leaping for joy in a gleaming white suit.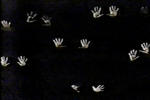 14. Pippin, "Magic to Do" (1973)
Click here to view
Like A Funny Thing Happened on the Way to the Forum's "Comedy Tonight," the opening number to Pippin finds the actors candidly welcoming the audience to an evening's entertainment. But under the heavy-lidded eye of director-choreographer Bob Fosse, this invitation takes on a slightly sinister cast. At first, we see only an eerie arrangement of hands; and when the heavily made-up ensemble emerges from the dark, led by a sinuous Ben Vereen, its players are oozily eroticized—knowing, used and intent.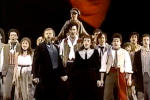 13. Les Misérables, "At the End of the Day"/"One Day More" (1987)
Click here to view
A French pop opera that had been translated and expanded into a London hit, Les Miz took New York by storm in 1987, sweeping audiences into a saga of love, greed, revolution and redemption. Absent its high-tech turntable set, the ensemble's rousing Tony performance of "One Day More"—an Act I finale that introduced the show's major characters and musical motifs, with close-ups and smart sound mixing to help sort things out—made a strong impression with just a few back-and-forth steps and a waving red flag. The British invasion of Broadway was officially on the march.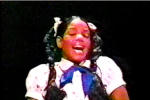 12. Purlie, "I Got Love" (1970)
Click here to view
She starts out tentative and girlish, but don't be taken in: Melba Moore is just winding up for a shocking pitch—a piercing vocal performance that reached heights rarely if ever heard on Broadway before or since. In the original cast of Hair two years earlier, Moore had used her banshee wail to ornament the coda of "Let the Sunshine In" with soulful high-belt counterpoint, but in her Tony-winning turn in Purlie, she upped the ante, building her blissful expression of romantic pride to a climactic high A.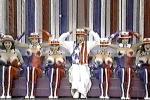 11. The Will Rogers Follies, "Will-a-Mania"/"Favorite Son" (1991)
Click here to view
The extravagant Ziegfeld-revue format of this 1991 extravaganza allowed its creators to go all-out in mixing cowboy kitsch and Broadway glitz. The spectacular high point, created by Tommy Tune and associate choreographer Jeff Calhoun, places Keith Carradine in the middle of a row of beautiful women—cleverly decked out in red, white and blue, with powder-puff bosoms and tambourine hats—for a Rockettes-worthy explosion of precision dancing, made all the more impressive by the fact that the chorus is seated the entire time.