Heads up! We're working hard to be accurate – but these are unusual times, so please always check before heading out.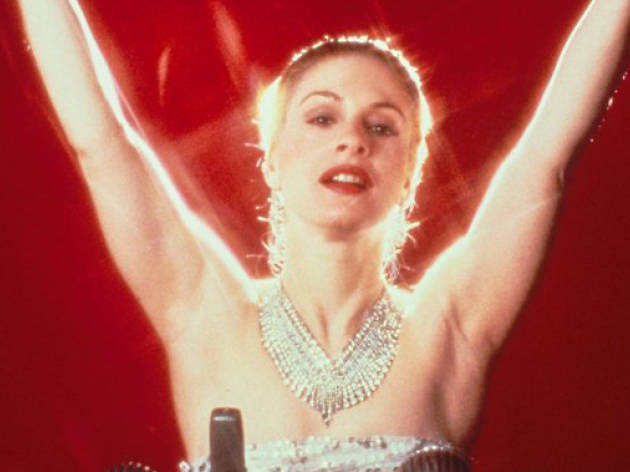 The best Broadway divas of all time
Our list of the top Broadway leading ladies in musical-theater history
Historians of the Broadway musical, from the academy to the piano bar, tend to agree on one thing: the archetypal Broadway star is a woman. Icons such as Ethel Merman, Mary Martin, Gwen Verdon and Carol Channing were the bulbs that lit the Great White Way in its golden and silver ages, and they still dominate the mythology of the genre. There's something deeply personal about choosing one's favorites: Back in the day, show-tune aficionados argued the merits of Merman versus Martin; today, one might find similar divisions among partisans of Patti LuPone and Bernadette Peters, or Kristin Chenoweth and Idina Menzel. We've chosen our list with an ear to history as it continues to resonate with musical-theater enthusiasts today. That's bad news for early stars like Marilyn Miller and Fanny Brice, whose marks have faded somewhat with time, but good for newer talents like Audra McDonald and Jessie Mueller, who are redefining what a Broadway diva can be. Naturally, we expect a few heated arguments as we offer our own ranked choices of the greatest leading ladies—ever—in Broadway musicals. To your stations, fans! Let the diva wars begin!
RECOMMENDED: Find the best Broadway shows playing now
The Best Broadway Divas of All Time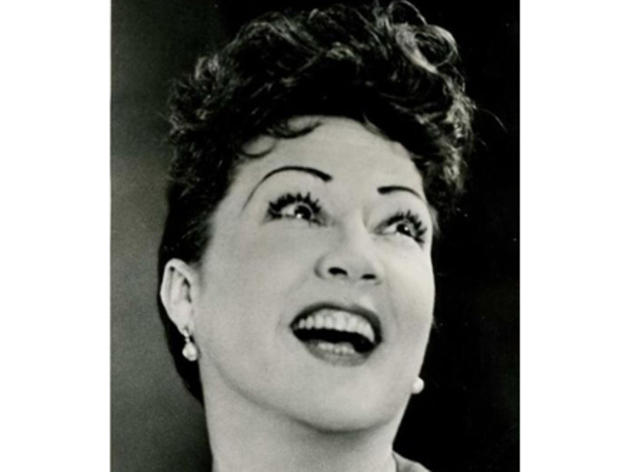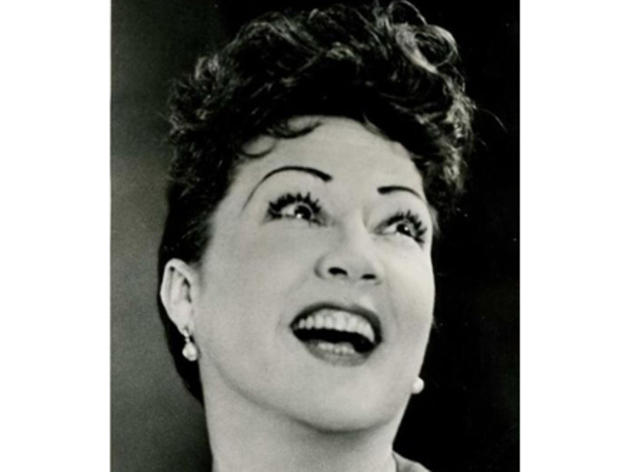 No performer embodies the spirit of the Great White Way more than the Ethel Merman, the Queens stenographer turned Broadway megaphone. After rocketing to fame in 1930—singing "I Got Rhythm" in the Gershwins' 1930 Girl Crazy—she stayed in orbit for decades. Merman played lead roles in a whopping 13 original musicals, nearly all of them hits; among the roles she created were Reno Sweeney in Anything Goes, Annie Oakley in Annie Get Your Gun and Rose Hovick in Gypsy. She had a voice that carried, and carried shows: Her wailing-siren volume and down-to-earth verve made her a paragon of bumptious urban energy; her robustness helped power the emergence of the Broadway-musical genre itself. "There's no business like show business," she famously sang, and when she sang, there was no point arguing. A voice like that comes along just once, and it echoes down the Street to this day.—Adam Feldman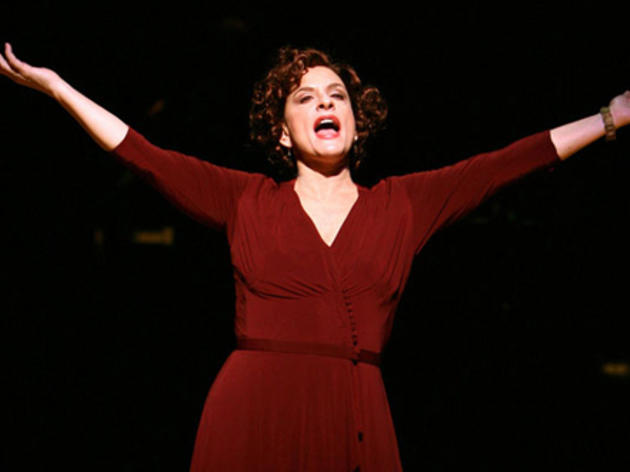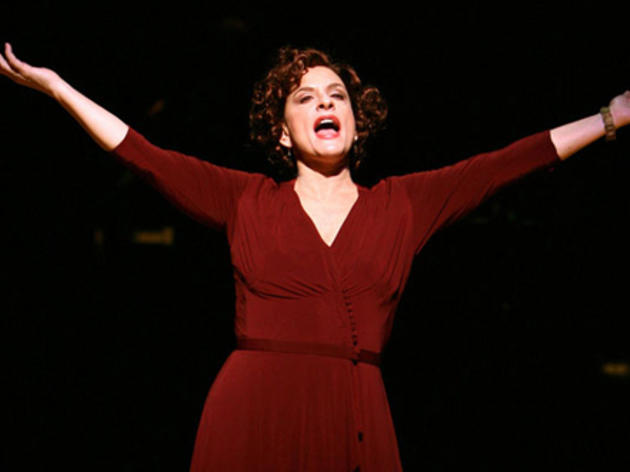 Photograph: Courtesy Joan Marcus
Patti LuPone is thrillingly larger than life: Volatile on stage and off, she takes audiences to a world where drama is the norm. LuPone is a real actor (with a Juilliard pedigree) as well as the standard bearer for a modern generation of high-belt thrill trillers spurred to new heights by her soaring turns in "Meadowlark" and "A New Argentina." After setting Broadway on fire in Evita and Anything Goes, however, she became a great star in exile; fans of her glorious singing, with its joyful blare and leering swoops, had to content themselves with concerts. Now, in a second act worthy of any great show, LuPone has reclaimed her Broadway spotlight with a vengeance—in revivals of Sweeney Todd and especially Gypsy, for which she won her second Tony—and taken her rightful place as the reigning diva of her generation. Detractors may sling mud at her Long Island–Sicilian earthiness, but LuPone's voice, and the evident joy she takes in using it, make such objections moot. Her style is stamped with an implicit credo: all guts, all glory.—AF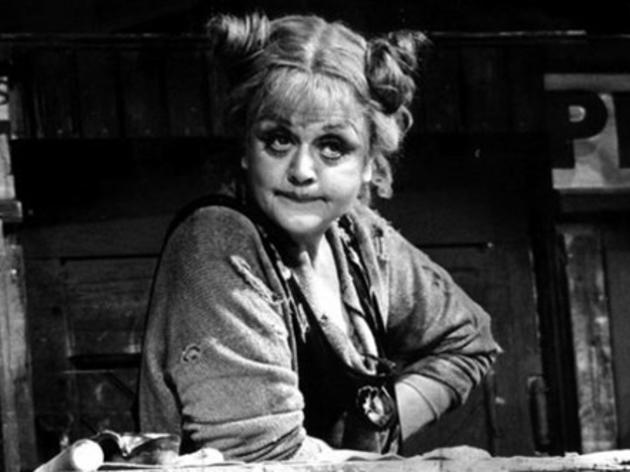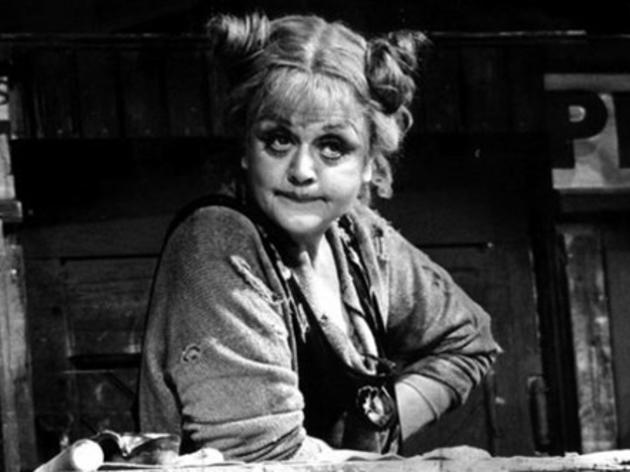 Mame Dennis. Countess Aurelia. Rose Hovick. Mrs. Lovett. Has any other musical-theater diva covered the breadth of class or theatrical styles as Angela Lansbury—the English performer who, at age 39, reinvented herself as a knockout comedy belter? Beginning with her bravura turn as crooked Mayoress Cora Hoover Hooper in Stephen Sondheim and Arthur Laurents's short-lived Anyone Can Whistle in 1964, Lansbury has brought daffy comic skills and brassy pipes to a wide range of original projects and revivals, earning her five Tony wins, including an unmatched four for Best Actress in a Musical. Only a singer with her precise diction and witty phrasing could navigate the lyrical Charybdis of Sweeney Todd's "The Worst Pies in London" and "By the Sea." Yes, she's also famous from TV and film. But it's her stage work that's meatiest and most savory.—David Cote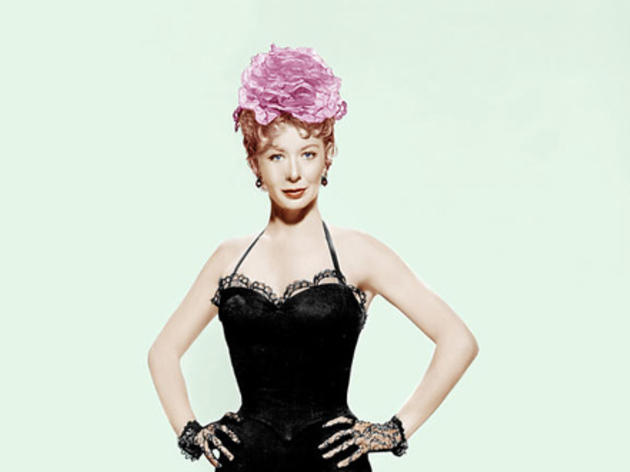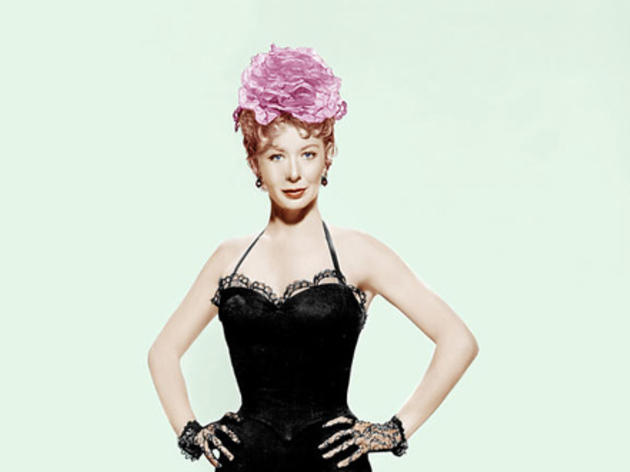 Gwen Verdon was the anti-Ethel. Where Merman was blunt and implacable, Verdon—a crackerjack dancer with a pinup body and a shock of red hair—specialized in sweetly damaged sexuality. Dance-hall girls, prostitutes, temptresses, mistresses: These were her trades in stock, plied in such hits as Damn Yankees, Sweet Charity and Chicago. Yet even or especially at her sexiest, she always seemed in need of a hug. Powerful as her dancing was, it contained elements of vulnerability and humor—she had been hobbled by rickets as a child—and her singing, tremulous and reedy, faintly suggested the shivers. In the 1950s alone, she won four Tony Awards; three were for shows choreographed by her husband, Bob Fosse, whose style she helped inspire and whose legacy she helped preserve. Many Broadway ladies have been deeply loved, but perhaps none has seemed so lovable.—AF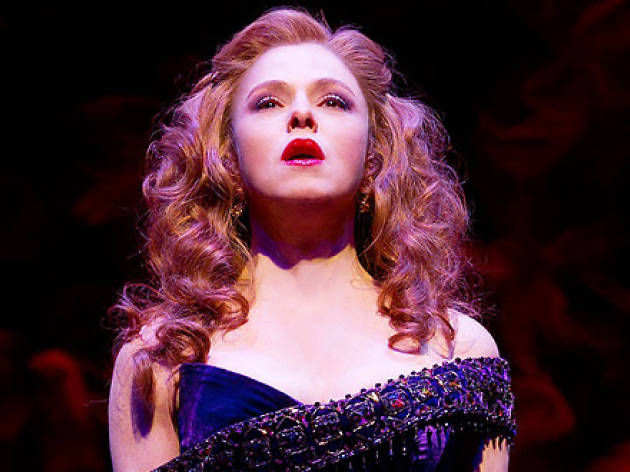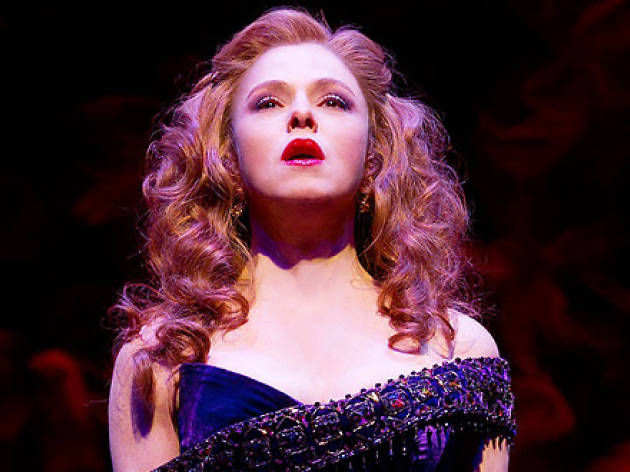 Photograph: Courtesy Joan Marcus
Her Broadway career spans back to 1968's George M!, but Bernadette Peters has moved beyond her early kewpie-doll appeal to emerge as one of Stephen Sondheim's foremost interpreters. The seemingly ageless actor—she of the angelic soprano that can dip down to adorable, languid growls—had her initial Sondheim success in the '80s as Dot/Marie in Sunday in the Park with George and the Witch in Into the Woods. In recent years, Peters has returned to his work in revivals of Gypsy (2003), A Little Night Music (2009) and Follies(2011), and she was a revelation each time. Her Rose—one of four in our top five!—was sexy, driven, hard as nails and yet vulnerable underneath; anyone who doubted Peters's vocal strength or dramatic heft was silenced by her devastating "Rose's Turn."—DC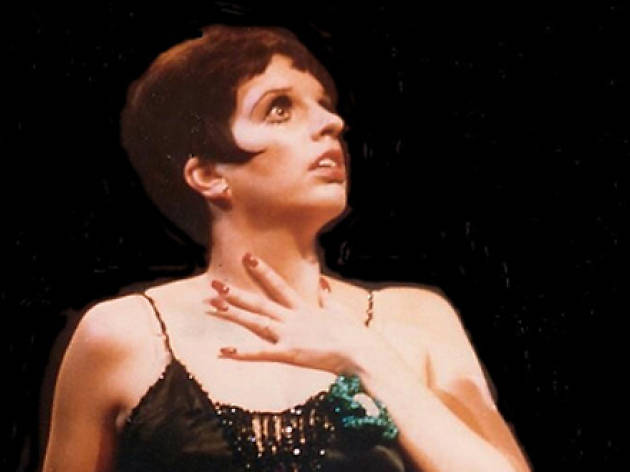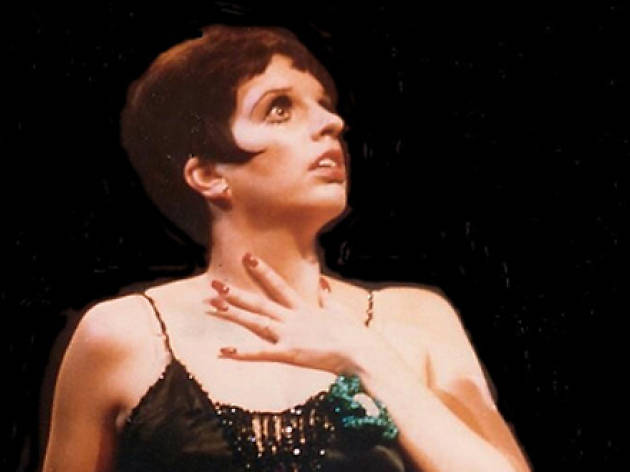 Born of a showbiz merger between Judy Garland and Vincente Minnelli, Liza Minnelli has entertainment in her blood, and in that sense she's always been a cutter, eager to pour herself out on the boards. She was just 19 when she won her first Tony for 1965's Flora, the Red Menace, and her trademark mannerisms—the spiky jazz-dance gestures, the huge acting choices, the eyes widened into needy pools—have remained largely intact through the decades. With four Tonys, an Emmy and an Oscar to her name (the latter for her timeless turn in Cabaret), she somehow still seems precocious, as if she sought not the just the audience's love but its approval. And after countless travails, professional and personal, she continues to give it her all, ever the sequined model of a Broadway barely-survivor.—AF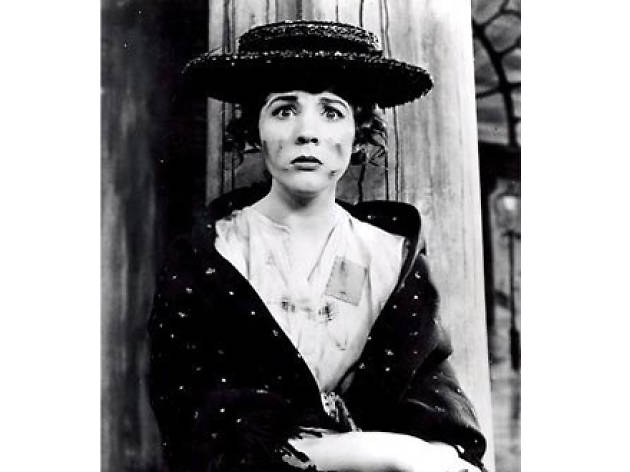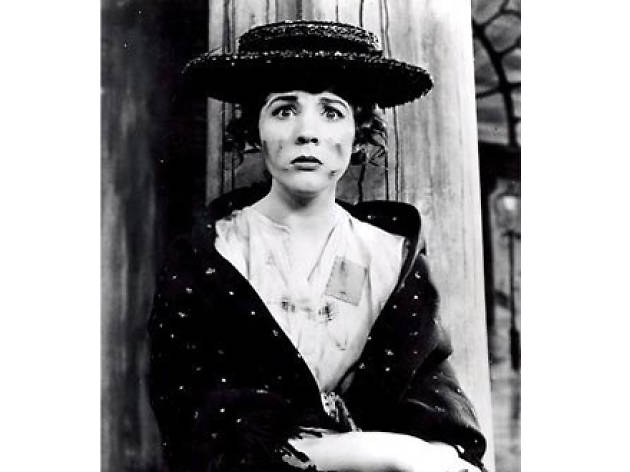 For a leading lady who serves as an icon for the old-fashioned joys of Rodgers and Hammerstein and Lerner and Loewe—she was the host of PBS's 2004 docuseries Broadway: The American Musical —Julie Andrews hasn't worked that much on the Great White Way. She made her debut in the English chestnut The Boy Friend (1954), which she soon topped with >My Fair Lady (1956) and Camelot (1960). The rising stage star then headed for Hollywood and Disney showcases, but Andrews has always carried the torch for the Broadway stage, even up on the screen. She never lost our affection, and when she returned in 1995 for the stage adaptation of Victor/Victoria, she made us fall in love all over again with her natural beauty, heart-melting voice and soulful grace.—DC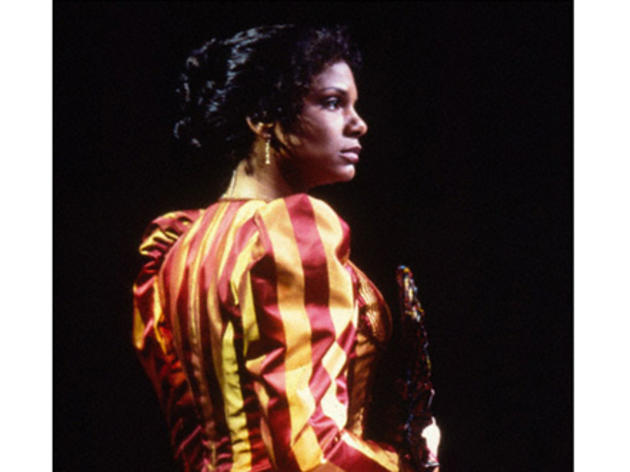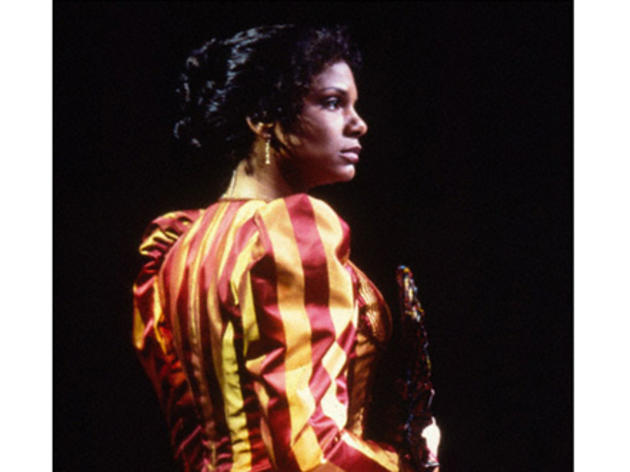 Photograph: Courtesy Joan Marcus
The name Audra means "storm," and that's only right for a performer who blows us away every time she sets foot on the boards. Broadway voices don't get much respect in classical circles, but Audra McDonald has an instrument of operatic force and she has the acting chops to back it up. She's bold, beautiful, noble, yet she can do abject and unglamorous too, as in the Broadway revisal of Porgy and Bess. This combination of virtuosity and versatility helps explain why McDonald has won six Tony Awards in her 25-year career—more than any other performer in history.—DC
She was a perky, sweet-singing, sexually restrained trouper who originated Tony-winning leading roles in South Pacific, Peter Pan and The Sound of Music. She had an astoundingly steady career that stretched half a century, starting in 1938 with her sparkling rendition of Cole Porter's "My Heart Belongs to Daddy." But although her roles were iconic, she doesn't inspire the same devotion today as some other ladies on this list. Maybe that's because she was denied the chance to immortalize most of her performances on celluloid, or because she didn't have an outsize personal style. (When was the last time you heard someone do a Mary Martin impression?) Whatever the cause, Martin deserves credit for being the first to tell us what we now take for granted: that the hills are alive, that children can fly and that men can be washed out of hair.—DC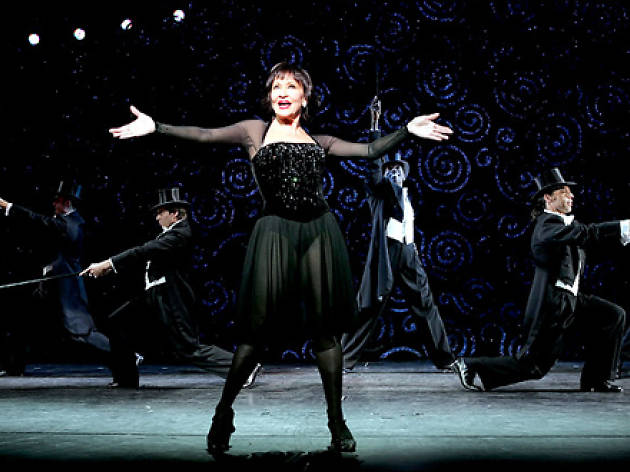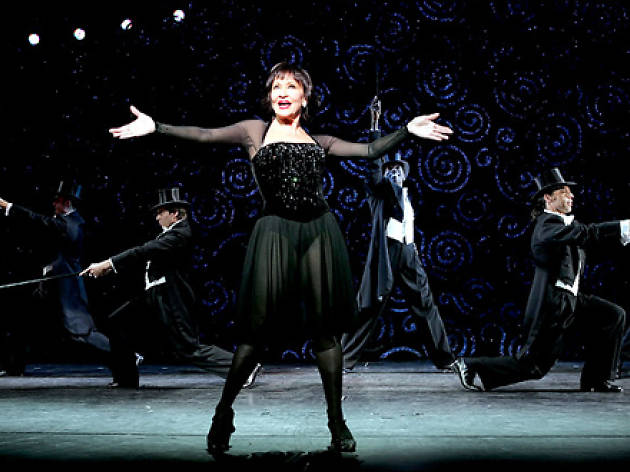 Photograph: Courtesy Craig Schwartz
Time has treated Chita Rivera with the kindness of a loyal fan. Now in her eighties, this bona fide Broadway icon seems fit as a well-tuned fiddle; in her 2005 Broadway retrospective The Dancer's Life, she was still pulling off high kicks. Rivera came to New York in the early 1950s, and the rest is razzle-dazzle history: starring roles in the original West Side Story, Bye Bye Birdie and Chicago; ten Tony nominations, with two wins; a 2002 Kennedy Center Honor. Throughout, Rivera has retained the vital mixture of warm élan and triple-threat aggression that has driven her definitive roles; not for nothing did the balletic Jerome Robbins and the down-and-dirty Bob Fosse both adore her.—AF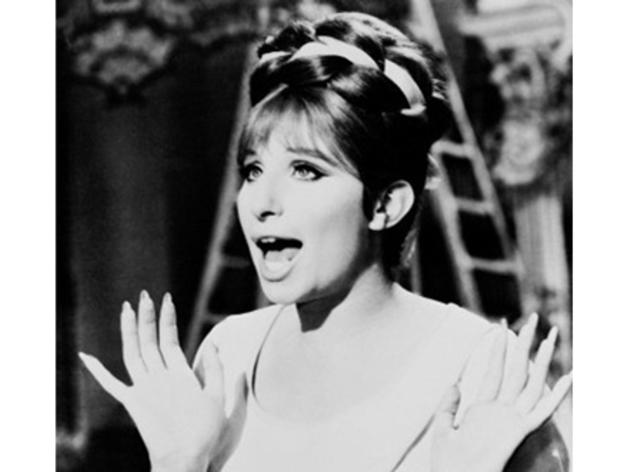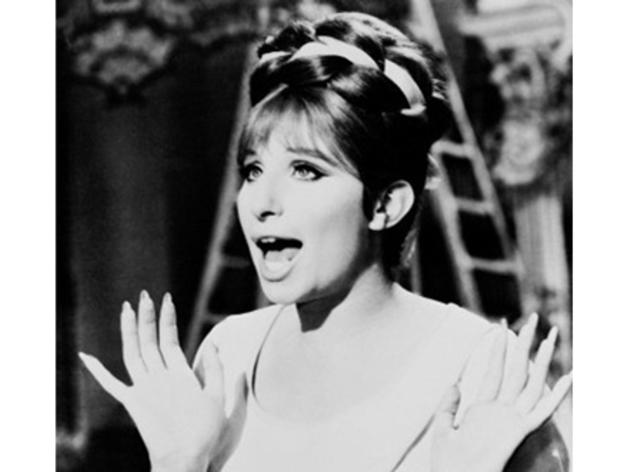 True, she had the starring role in only one musical—as Fanny Brice, the swanning ugly duckling of Funny Girl—before abandoning the stage for good. But Barbra Streisand never left Broadway, exactly; she brought it with her to movies, albums and concert halls. And her signature vocal style, a suspension bridge between old-school belting and microphone pop, remains influential throughout the theater world and beyond. Sometimes just a single stamp can leave a deep impression.—AF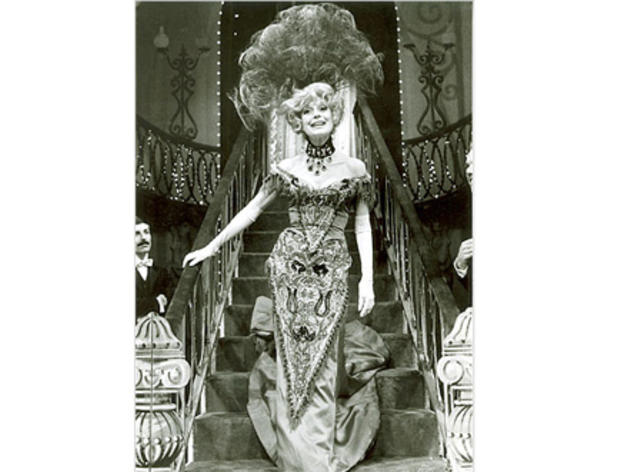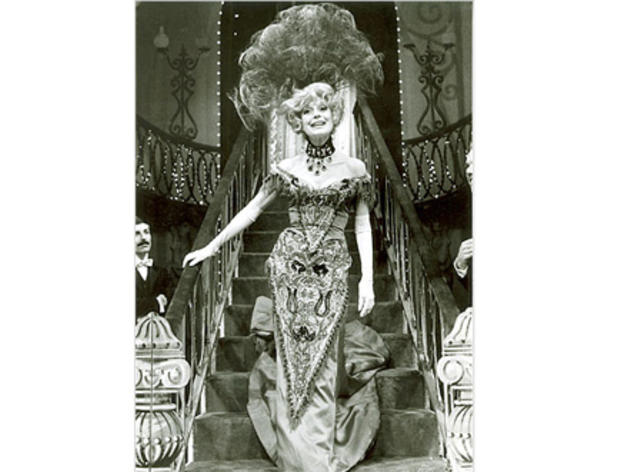 Channing was nothing if not idiosyncratic: an Al Hirschfeld caricature in the flesh, all platinum hair and two-tiered grin, with a trombone voice that slides out by surprise. Her legendary status is primarily built upon two roles—Lorelei Lee (Gentlemen Prefer Blondes) and Dolly Gallagher Levi (Hello, Dolly!)—that she played, off and on, for 50 years. Now that versatility is in vogue, they don't make them like Channing anymore; but then, there never was anyone like her to begin with.—AF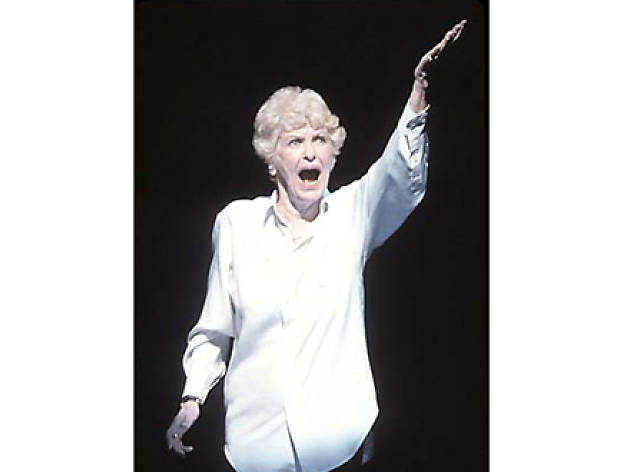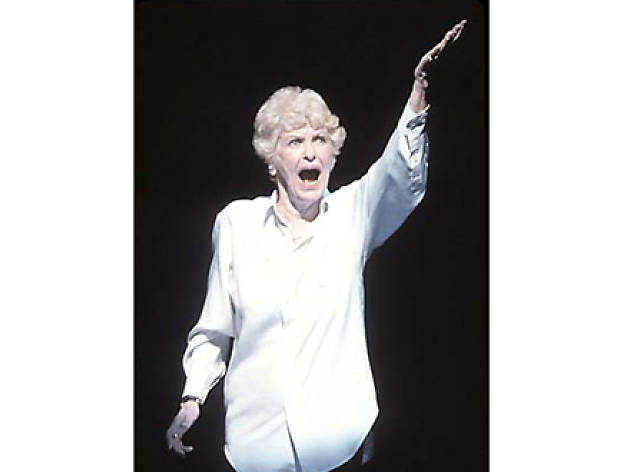 Elaine Stritch's career stretched back to the 1940s, and notably included roles in Noël Coward's Sail Away and Stephen Sondheim's Company, but reached its apotheosis in 2001 with her self-recovery session, At Liberty. Equal parts blond bombshell and battle-ax, she sang in a skeleton key that somehow unlocks every song. Her curmudgeonly, whiskey-drenched style exploded with a rare force of character: a tough yet tender blend of honesty, rue and mordant wit.—AF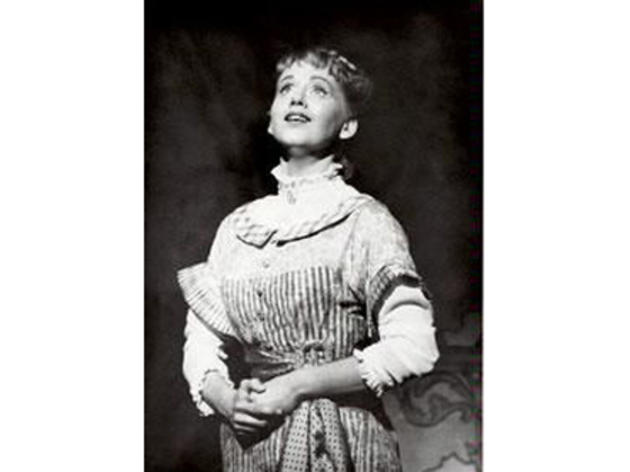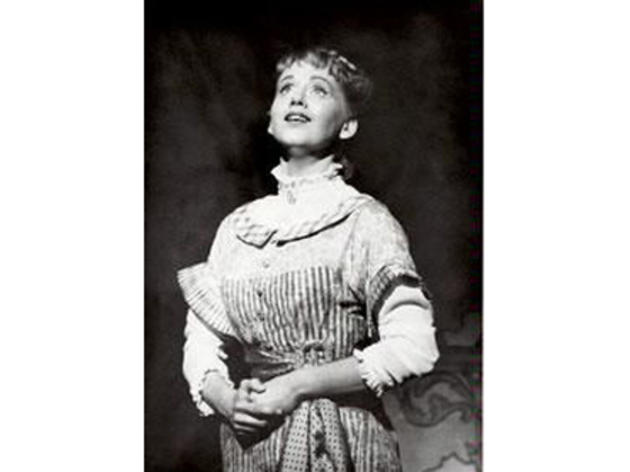 A top Broadway ingenue in such 1950s classics as The Music Man and Candide, Barbara Cook emerged later as a premiere interpreter of the classic Broadway songbook—an accomplishment recognized with a Kennedy Center Honor in 2011. Her exquisite honesty had a restorative effect on the material she sang; her voice spun straw into gold. Despite her success in concerts and cabaret, Cook remained a theater singer to the core. Listen closely to her recordings, and you may hear the fabled lullaby of Broadway itself.—AF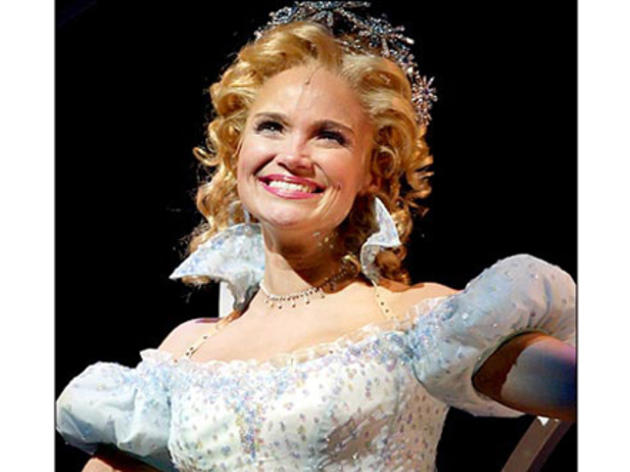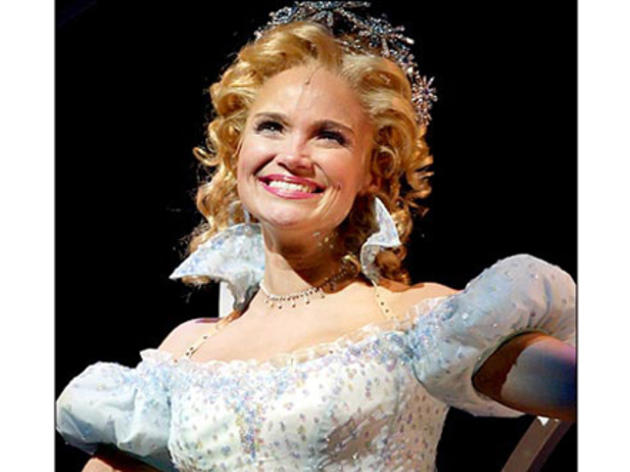 Photograph: Courtesy Joan Marcus
A diminutive blond with a piercing, helium-tinged belting voice and a comic manner that harks back to great funnywomen of old, Kristin Chenoweth is the most distinctive musical-theater star to emerge in decades. The stylized perfection of her delivery is well matched to cartoonish roles—she won a national following as Wicked's chirpy Glinda, and a Tony for You're a Good Man, Charlie Brown—but she is also an accomplished coloratura soprano, who has dazzled audiences with Leonard Bernstein's high-flying aria from Candide and continues to wow Broadway crowds in a steady stream of revivals and concert runs.—AF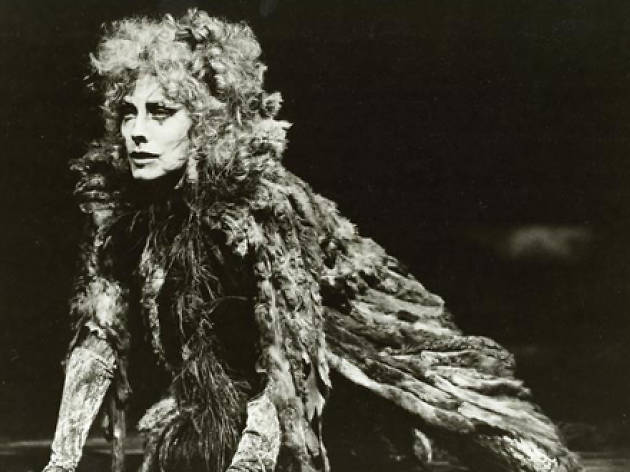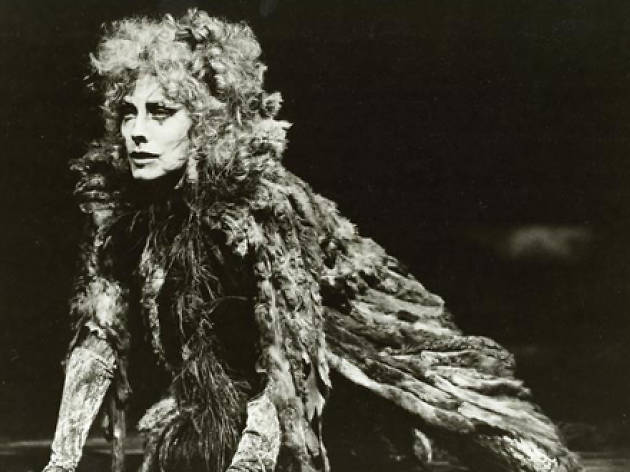 Betty Buckley is a genuinely eccentric and eccentrically genuine performer: part Method actor, part shaman, part little Betty Lynn a long way from West Texas. Her voice can sound haunted in its lower registers, then rise to a steely high belt, with a pulsing, magisterial vibrato. Her greatest turns—Grizabella in Cats, Norma Desmond in Sunset Boulevard—have been in rotting-glamour roles that seized on the defining paradox of her persona: a compellingly intense yin-yang of fragility and imperiousness.—AF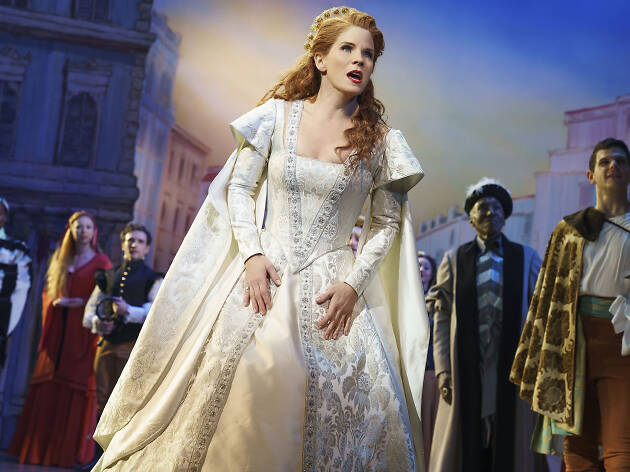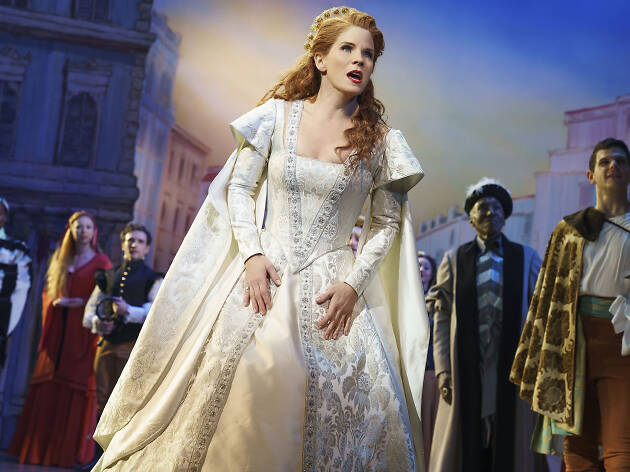 Photograph: Courtesy Joan Marcus
Since her breakout performance in 2005's The Light in the Piazza, O'Hara has played the leading lady in six Broadway musicals. Her gorgeous voice and impeccable diction melt the distinction between speaking and singing, and her achingly beautiful performances in The King and I and other projects have shown an artist committed to challenging herself in new pieces (Far From Heaven, The Bridges of Madison County) as well as exploring classic titles. She disappears into roles rather than wearing them like old-timey ball gowns, and shows that a diva can be measured not by her showy extravagance but by her soulfulness and complexity.—DC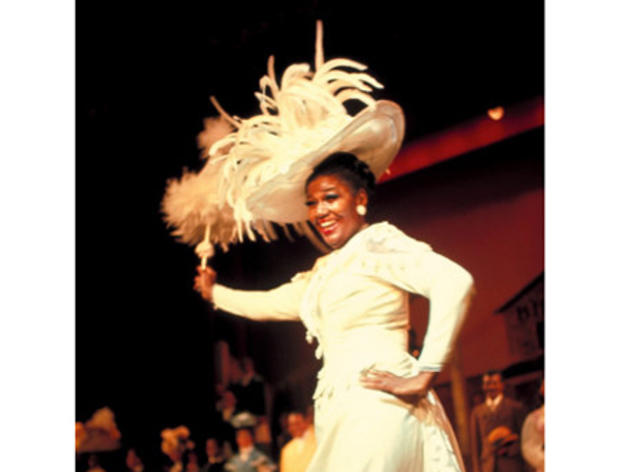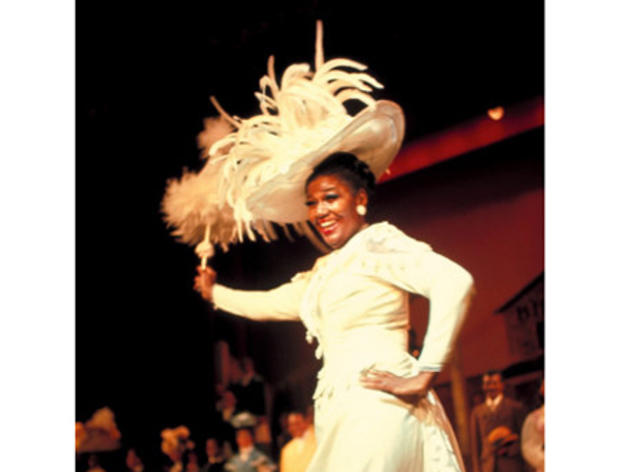 A showbiz trouper par excellence, "Pearlie Mae" Bailey rode her throaty growl and incomparable throwaway sass to national stardom, and starred in two original Harold Arlen musicals on Broadway. But the peak of her stage career came in 1967, when producer David Merrick—in an unprecedented move—replaced the entire cast of his long-running hit Hello, Dolly! with an all-black ensemble led by Bailey. She received a special 1968 Tony for her performance, and headlined the musical's first Broadway revival in 1975.—AF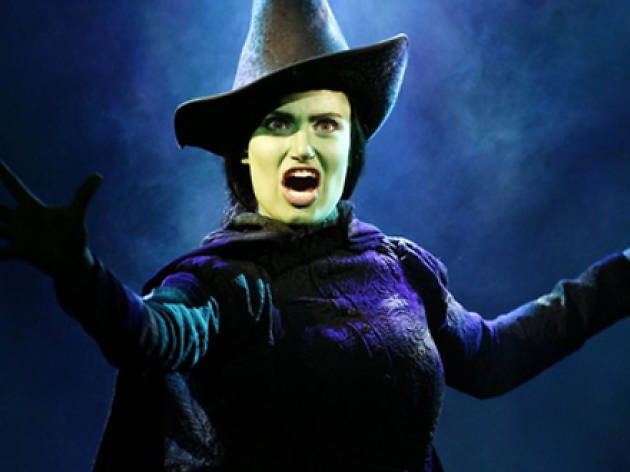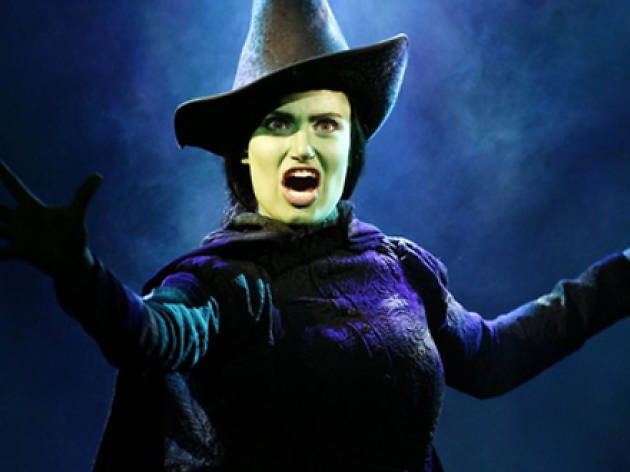 Photograph: Courtesy Joan Marcus
She built a stratospheric reputation on the strength of two megahit musicals, Rent and Wicked, and no one's ever gonna bring her down. Idina Menzel has had many successes since then, including her instant-classic recording of "Let It Go" in the movie Frozen, but she has only been in one Broadway show since her final high F at the climax of "Defying Gravity." She's the sort of megatalent—quirky, modern, vocally spiky—who can't be dumped into any old revival. Original musicals must rise to her.—DC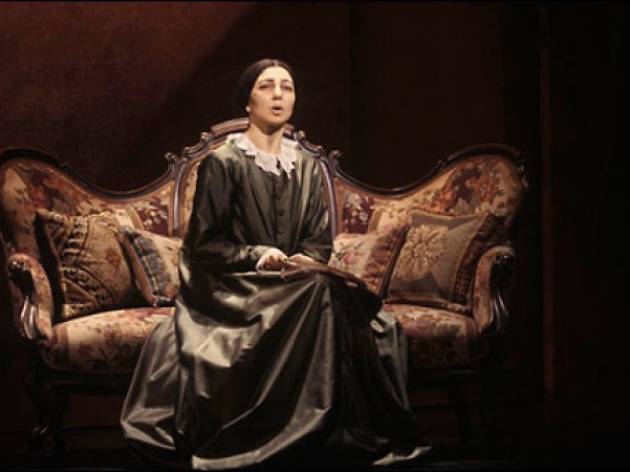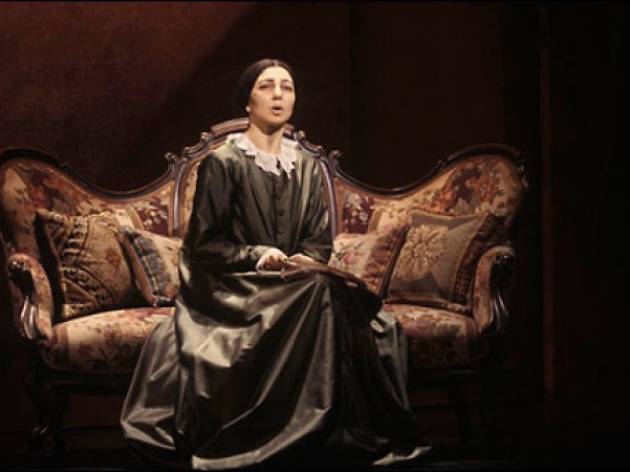 Photograph: Courtesy Joan Marcus
Donna Murphy approaches musical theater with an eye toward Meryl Streep: She's a consummate actor intensely devoted to the art of self-transformation. From the morbid Fosca in Passion to the zany Ruth Sherwood in Wonderful Town, from the prim Mrs. Anna in The King and I to the Witch in Shakespeare in the Park's Into the Woods, she has been a remarkable chameleon, earning two Tonys and a wheelbarrow of critical bouquets along the way.—AF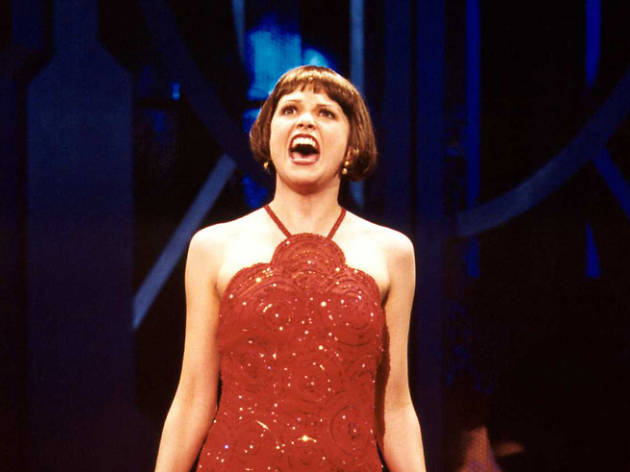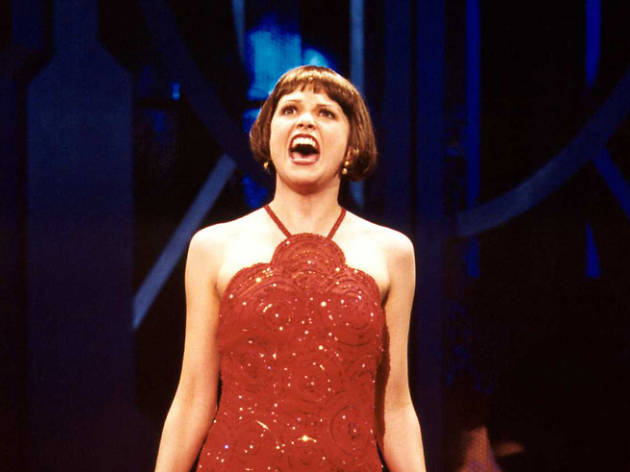 Photograph: Courtesy Joan Marcus
Here's the chorus-girl-turned-star scenario at its highest level. Sutton Foster Charleston-ed giddily into the Broadway spotlight when the producers of Thoroughly Modern Millie plucked her out of the kickline during out-of-town tryouts, and replaced the lead actor with her. She opened Millie in 2002, nabbed a Tony Award and never looked back. Her incandescent charm, frisky comic energy and a voice that could be used for hydrofracking guarantee a Tony nomination no matter what she's in.—DC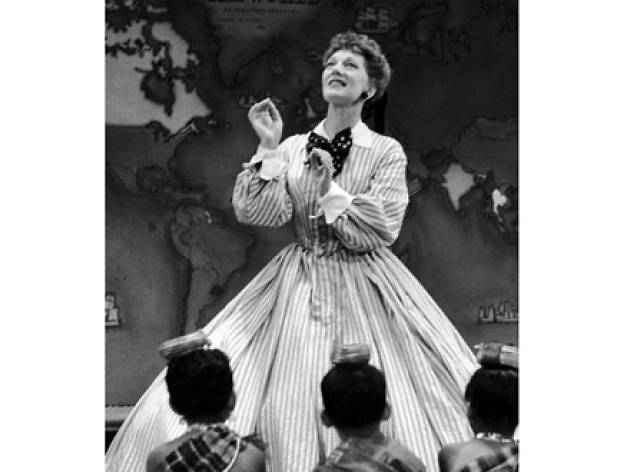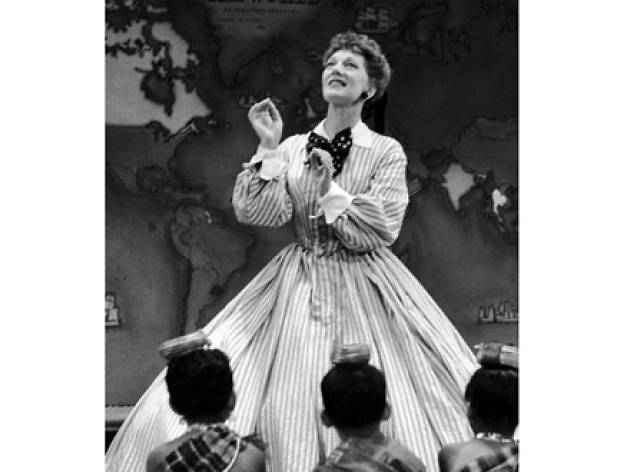 The plummy-voiced Gertrude Lawrence represents a bridge between English music hall and Broadway's golden age. She had that swoony, trembling delivery you hear in recordings before the songbook got jazzier and brassier. The first half of Lawrence's career was marked by revues and sparkling comedies (she was a favorite of Noël Coward's) and the second by Broadway musicals: In 1941, she starred in the then-daring Kurt Weill psychoanalysis tuner, Lady in the Dark. Her crowning role was Anna in Rodgers and Hammerstein's The King and I. It was also, tragically, her last: During the run, she died of cancer at 54.—DC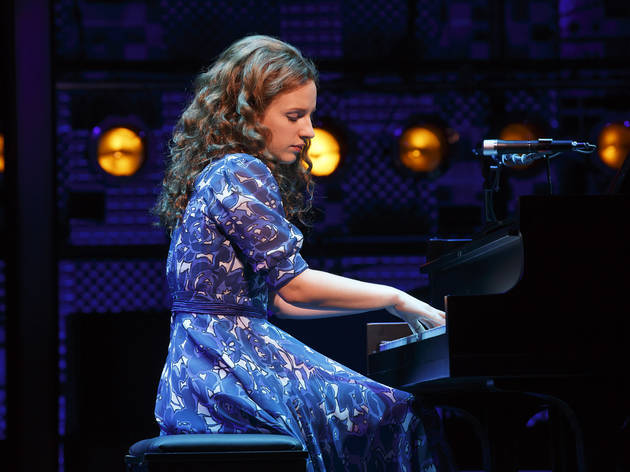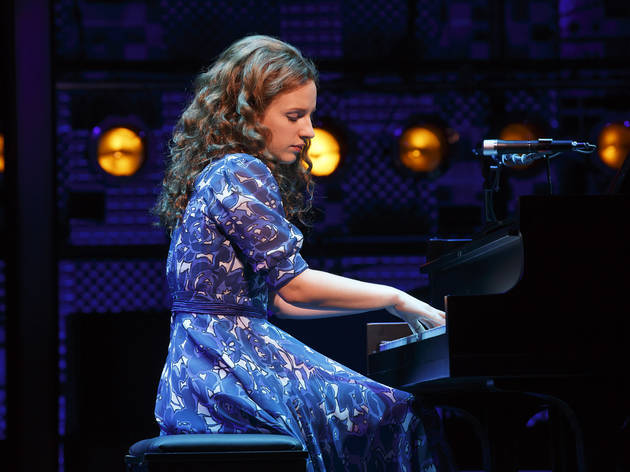 Photograph: Courtsy Joan Marcus
Jessie Mueller's rapid ascent to Broadway stardom would be a Cinderella story even if she had not actually played Cinderella in 2012's Into the Woods. In 2011, she made her Broadway debut in a revival of On a Clear Day You Can See Forever, and her exuberant, swinging performance tore down the house. That production didn't last, but she did: Her rich, supple voice and subtle acting launched were the not-so-secret weapons of the back-to-back hits Beautiful—The Carole King Musical and Waitress. Mueller is the rare Broadway star whose persona is grounded in humility; she radiates a charismatic decency.—AF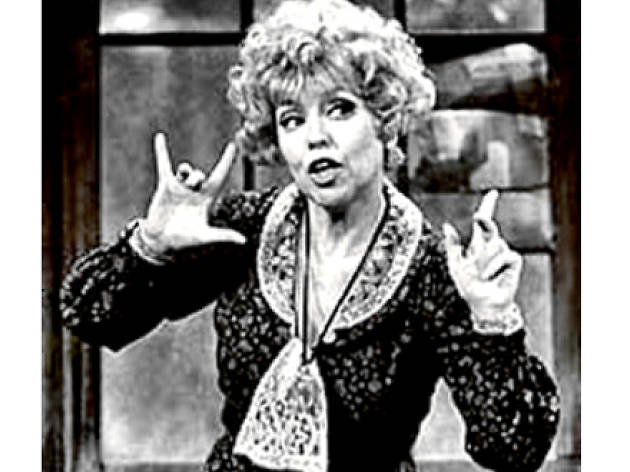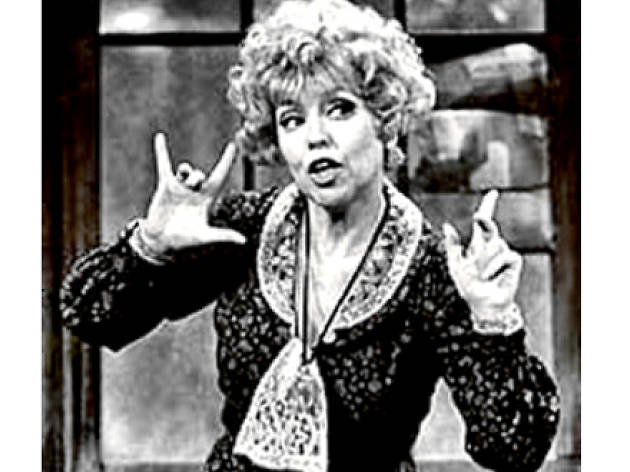 Nobody could shake it like Dorothy Loudon. A master of letting loose, she honed her comic craft in nightclubs and a series of short-lived Broadway shows, plumbing her quavering, expressive pipes to madcap effect. (True to her name, she was often both dotty and loud.) She hit the jackpot in 1977, flouncing gleefully through her role as the villainous Miss Hannigan in Annie. But in her next show, the musical drama Ballroom, Loudon proved that she could not only split your sides but break your heart.—AF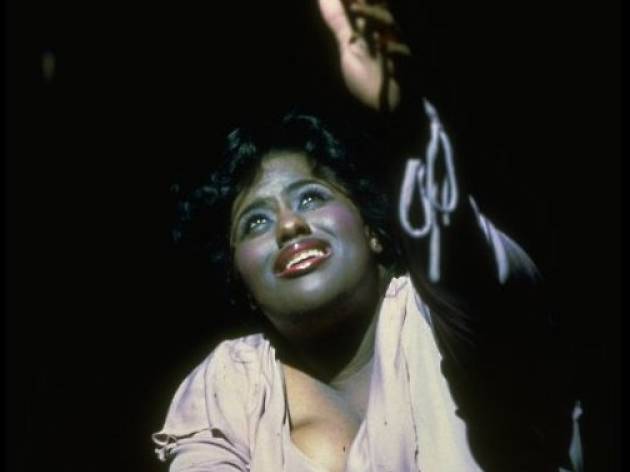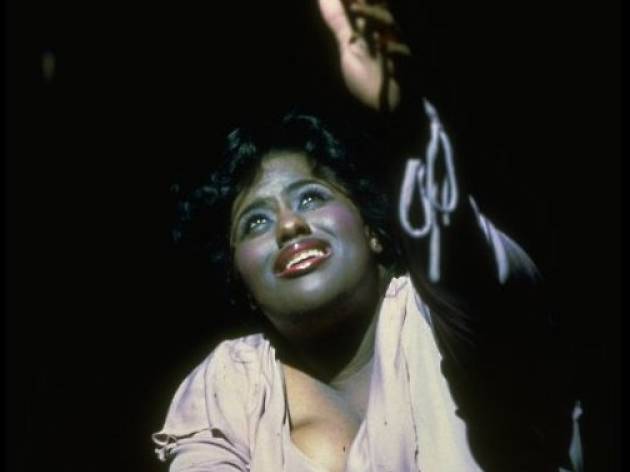 Photograph: Courtesy Martha Swope
As Effie White in 1981's Dreamgirls, Jennifer Holliday sang herself into Broadway history with her soul-shattering rendition of "And I Am Telling You I'm Not Going," immortalized in the greatest Tony Awards performance of all time. Amazingly, she was just 21 years old. And although she has only appeared a few times on the Great White White since then, in supporting parts—there aren't many roles big enough for Holliday's kind of talent—she remains the ne plus ultra of more-is-more vocal majesty.—AF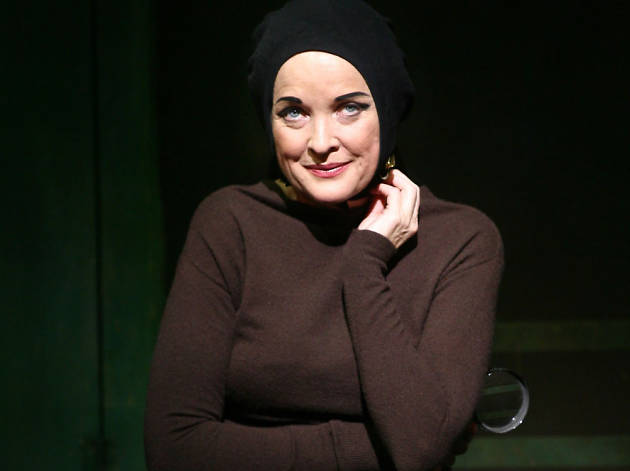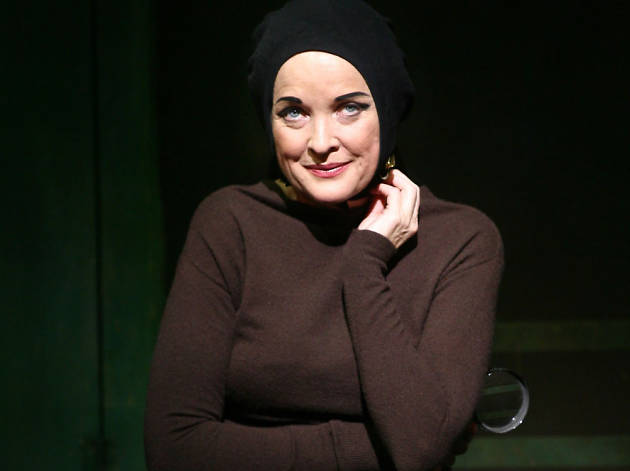 Photograph: Courtesy Joan Marcus
Christine Ebersole can do—and has done—it all, from nightclub acts to films and even a season of Saturday Night Live. She can really knock out a number, moving with ease among a lustrous belt, a quasi-operatic soprano and multiple other modes. After years in the business, she ascended to the pantheon in 2006 with her uncanny channeling of the sharp-minded, possibly unhinged "Little Edie" Beale (and, in earlier scenes, her mother) in the cult musical Grey Gardens.—AF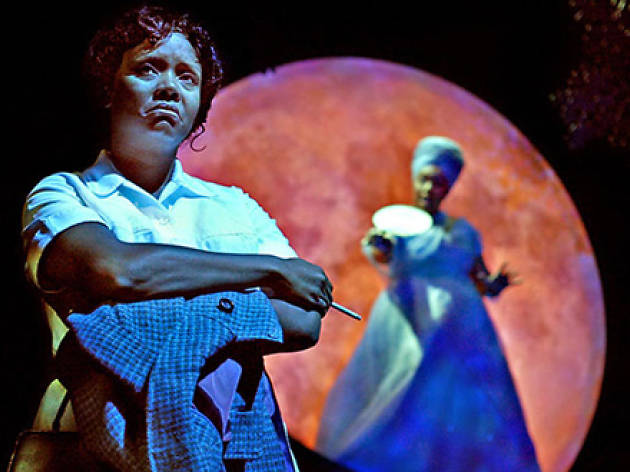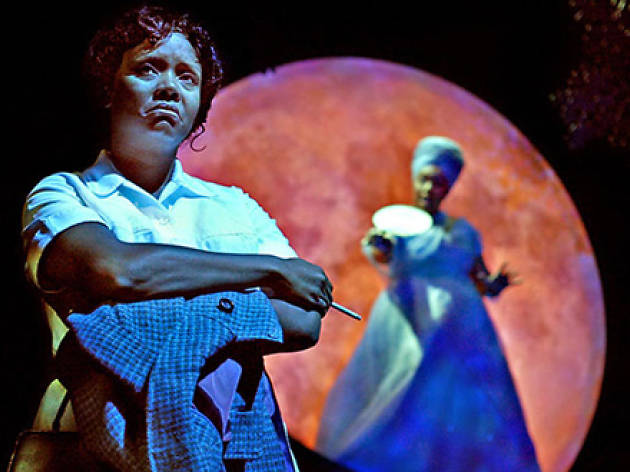 Photograph: Courtesy Michal Daniel
Her searing, monumental performance as the titular maid in the people's opera Caroline, or Change earns Tonya Pinkins a place in the musical-theater pantheon, but it was no one-off, as those who saw her in Jelly's Last Jam, Play On! or The Wild Party can attest. Pinkins paints with many colors—gutsy, sexy, swinging, funny, tortured, angry, sly—and the colors are often intense. When she is onstage, attention must be paid.—AF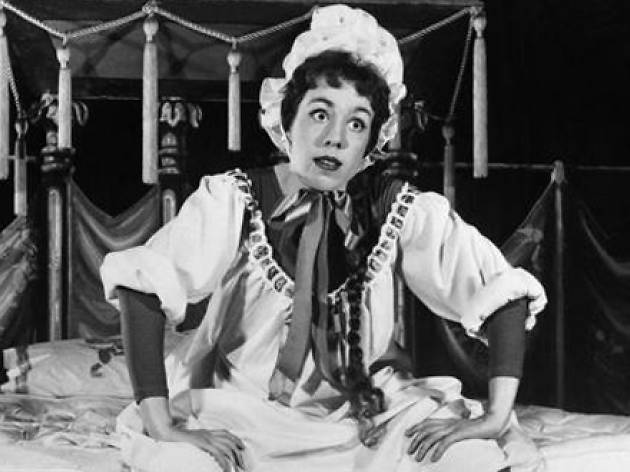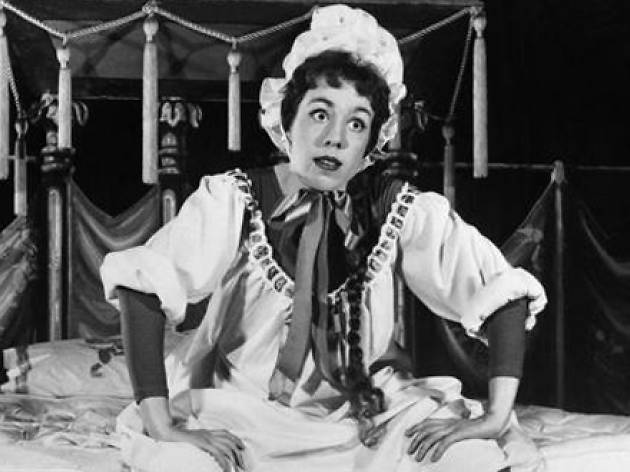 When you scan Carol Burnett's musical-theater career, it kind of makes you mad at TV. She showed off her big voice and even bigger slapstick skills as the gawky, brash Princess Winnifred in Once Upon a Mattress in 1959, then returned for 1964's Hollywood musical spoof Fade Out – Fade In—and after that, nothing until the 1999 Sondheim collage Putting It Together. Folks justly worship the comedy dynamo for her 1970s sketch series. But we can only dream of what Burnett would have achieved had she stuck it out on the boards.—DC