Best of 2013: Best Broadway shows and Off Broadway productions
From the best new Broadway shows to groundbreaking downtown experiments, it was a very good year for New York theater.
By David Cote and Adam Feldman Sun Dec 15 2013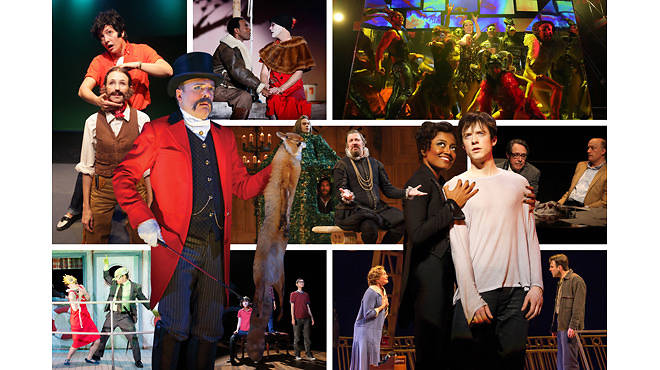 Some years have got it, and some years ain't—and boy, 2013 had it. The New York theater scene offered so much of quality this year that we had a tough time whittling down the hundreds of shows (on Broadway, Off Broadway and Off-Off Broadway) to lists of ten. Dramas stretched from rueful looks back (such as The Glass Menagerie and The Assembled Parties) to bold steps forward (Mr. Burns, A Post-Electric Play). Musicals were diverse and plentiful, and there were more major stagings of the Bard than you could shake a spear at (notably the diptych of Twelfth Night and Richard III with Mark Rylance). And it was a banner year for the Public Theater, which housed five of the shows on our lists, including a fresh look at Brecht's Good Person of Szechwan and the ten-hour avant-travaganza Life and Times: Episodes 1–4. Here are our picks for the best of the bunch, plus a few we liked a lot less and some honorable mentions we don't want to forget.
---
---
You might also like
---