The best places to relax in NYC
Unclench your teeth, unhunch your shoulders and follow our guide to lowering your stress level
By Time Out editors Thu May 22 2014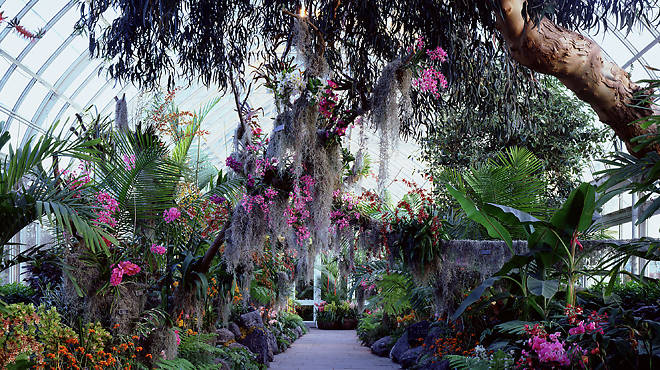 The best places to relax: New York Botanical Garden Photograph: Mick Hales
Looking for somewhere to unwind and escape from the busy streets of New York? Whether you are looking for a secluded, quiet spot or simply the best places to relax and chill out, there are lots of options within the five boroughs. Or, pack a bag for a relaxing weekend getaway outside the city.
Where to relax in NYC
Find some inner peace and tranquility at these spots around the city. From parks and gardens to museums, these places are sure to help you chill the eff out
There's no need to leave the five boroughs to get away from it all. New York's parks and gardens offer cheap, easy trips to hidden spots of natural beauty
If you're searching for a spot where you can shut out the noise of garbage trucks, screaming children (or adults) and the subway's screech—so, you know, the usual NYC din—head to one of our favorite quiet spots in the city
---
More places to find peace in NYC
---
---
Here are the ten New York experiences you simply can't miss.
Don't fret, penny-pincher—each of these fun cheap date ideas will cost you $30 or less.
Tired of swamped tourist traps, huh? Check out these alternative things to do in New York.
Find more popular Things to Do features