The top 10 New York Comic Con events you shouldn't miss
Pumped for New York Comic Con? Here are the panels, signings and talks that will be setting the fest abuzz.
By Kenny Herzog Tue Oct 8 2013
1. Superman 75th-anniversary celebration
New York Comic Con is huge—so huge, in fact, that planning what to see can be a dizzying task? That's where we come in. We've compiled the coolest happenings at this year's event, including talks with stars of The X-Files and Adult Swim shows, and much more.

RECOMMENDED: New York Comic Con guide
1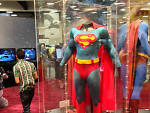 Superman 75th-anniversary celebration
Before George Reeves or Christopher Reeve squeezed into those blue tights, cocreators Jerry Siegel and Joe Shuster constructed the archetype for the handsome superhero. Three quarters of a century later, dozens of iterations of the franchise have appeared in print, on TV and on celluloid. As part of Supes's birthday blowout (Main Stage 1-D; Sat 12 12:15–1:15pm), DC Comics copublisher Dan DiDio and creative director Mike Carlin will debut an animated short by Man of Steel helmer Zack Snyder. That should serve as a fine supplement to NYCC's ongoing Superman 75th-anniversary exhibit (on level two's south concourse), which boasts select costume designs that the caped hero has donned onscreen.
2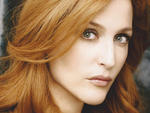 "Gillian Anderson and David Duchovny Talk X-Files"
Isn't it hard to believe that current Showtime playboy Duchovny and BBC darling Anderson starred in that weird sci-fi show from the '90s? Kidding! For us, these two will always be Mulder and Scully from Chris Carter's beloved Fox series. They're sure to reflect on their years of flirtation and the possibility of another theatrical entry in the franchise, and less likely to bring up rumors of their offscreen romantic relationship (but by all means, be that guy who asks). Main Stage 1-D; Sun 13 4–5pm
3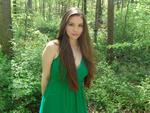 "Marvel: Amazing X-Men and the Marvel Universe"
The X-family of print-and-ink books is still thriving under the stewardship of Nick Lowe, Brian Wood, Gerry Duggan, Marjorie Liu, Peter David and Dennis Hopeless. The six writers, illustrators and editors will entertain questions and concerns regarding all things mutant. Empire Stage 1-E; Fri 11 11am–noon
4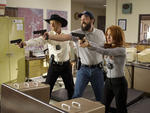 Adult Swim Saturday takeover
The lineup for the cable network's festivities should prompt a thousand comedy-nerd orgasms. On the live-action front, The Heart, She Holler cocreator John Lee joins David Cross and the cast (Room 1A06; Sat 12 11–11:45am), while Chris Elliott sits alongside Eagleheart maestros Michael Koman, Andrew Weinberg and Jason Woliner to preview the show's third season (Room 1A06; Sat 12 5:30–6:15pm). As for animated offerings, Community mastermind Dan Harmon unveils his new comedy, Rick and Morty (Room 1A06; Sat 12 6:30–7:15pm), and cast member Hannibal Buress chats about China, IL with show honchos Brad Neely and Daniel Weidenfeld (Room 1A06; Sat 12 7:30–8:15pm).
5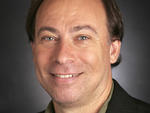 "Your Opinion Sucks! Rotten Tomatoes Critics vs. Fans"
Longtime Entertainment Weekly film reviewer Owen Gleiberman, Rotten Tomatoes editor-in-chief Matt Atchity and Robert Levin of The Atlantic discuss the ongoing fanboy uprising against the critical elite, and rate and debate this year's movies. Room 1A10; Fri 11 6:45–7:45pm
6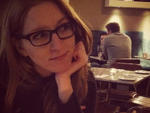 "Women of Marvel"
Okay, so the playing field hasn't exactly been leveled. But comic books—one of pop culture's bastions of male dominance—have become more female-friendly, both between the covers and behind the pages. Preeminent artists like Uncanny X-Men's Janet Lee and Venom's Jordie Bellaire relay stories of surmounting the odds and helping to redefine the 80-year-old medium's aesthetics and points of view. Room 1A06; Sun 13 1:15–2:15pm
7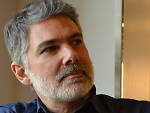 "The NYC Game Design Underground"
Like comics, video games have crossed into mainstream acceptance, to the point where even their geekiest parlance can feel familiar to newbies  and their trends are assessed with stock-market-like scrutiny. NYU game-design professor Frank Lantz, superheroine proponent Naomi Clark, heady visionary Phoenix Perry and other big names in the industry dissect the evolving art form, and explain how New York's independent creators are leading a revolution. Room 1A10; Fri 11 1:45–2:45pm
8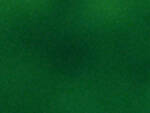 Free Autograph signings
Yes, the big names will be there—William Shatner, Patrick Stewart, Sigourney Weaver, Stan Lee, even Sylvester Stallone—but if you're hoping to save some cash (signatures can go for $75 a pop), there are plenty of stars and creators offering gratis sessions. Former Office scribe and actor B.J. Novak will promote his new short-story collection, One More Thing (Autographing Table 6; Fri 11 3–5pm). Other highlights include hip-hop legend and comics entrepreneur Darryl "D.M.C." McDaniels (Autographing Table 7; Sat 12 2–3pm); Supergirl artist Bernard Chang (Booth 2010; Sat 12 2–3pm); DC and Marvel illustrator Ken Lashley (Booth 1764; Thu 10 3–9pm, Fri 11–Sun 13 10am–7pm); and 30 Rock star Judah Friedlander (Autographing Table 5; Sun 13 1–3pm).
9
"Archer: Discussion and Q&A"
See the voices of the government-intelligence satire in the flesh as H. Jon Benjamin, Adam Reed, Aisha Tyler and Judy Greer grace this panel (Main Stage 1-D; Sat 12 11am–noon). You can also catch the hilarious Benjamin—sure to be dry as hell—during the Bob's Burgers chat (Empire Stage 1-E; Fri 11 7:45–8:45pm).
10

"will.i.am's Wizards and Robots"
If you're lucky, will.i.am will be accompanied by his own hologram. Otherwise, you'll have to settle for the Black Eyed Pea and consistent hit maker debriefing you in person on his futuristic comics collaboration with publisher IDW. Room 1A23; Fri 11 1:45–2:45pm
---
---
Events calendar for New York City
Finally, an ultimate tribute to not just the artis...

This kooky installation by London-based artistic d...

Halloween junkies can get their spooky fix in this...
20

more events »
Time Out videos
---
---
@TimeOutNewYork
Subscribe to Time Out New York on Spotify for playlists and recommendations from our Music team.


Check out New York's best restaurants, hottest street style, cool apartments and more.