Harlem hotel guide: The best places to stay in the area
Our Harlem hotel guide highlights a couple of cozy B&Bs and the neighborhood's first boutique-chain property.
---

Harlem's rich history, lively bars and a growing number of hot restaurants attract young, adventurous visitors—the target customers of Starwood Hotels' Aloft Harlem, which opened in late 2010. But our Harlem hotel guide also includes our favorite longstanding B&Bs, which will give you a taste of local life.

RECOMMENDED: Full guide to Harlem, New York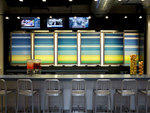 Starwood Hotels' fast-expanding Aloft brand pitches to a young, design-conscious traveler whose budget might not stretch to fit a room at one of the company's W properties. Launched in December 2010, Aloft Harlem was the first hotel to open in the area since the early '60s. The public spaces combine high-tech amenities (a pair of iMacs, in addition to free hotel-wide Wi-Fi) with colorful, contemporary decor (a scrolling news ticker above the elevators, a pool table in the
2296 Frederick Douglass Blvd (Eighth Ave), (between 123rd and 124th Sts), 10027
Book online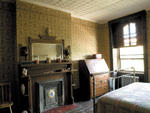 The dark-wood interior, moody lighting and lilting jazz music make Rene Calvo's Harlem inn feel more like a 1930s speakeasy than a 21st-century B&B. The airy suites, named for Harlem Renaissance figures such as Chester Himes and Cozy Cole, have restored tin ceilings, glamorous chandeliers and working sinks in antique cabinets. Rooms 4.
242 W 123rd St, (between Adam Clayton Powell Jr. and Frederick Douglass Blvds), 10027
More info
Located near Marcus Garvey Park on a landmark, tree-lined street, 102Brownstone features six substantial suites, all renovated and individually themed by proprietor Lizette Lanoue, who owns and lives in the 1892 Greek Revival row house with her husband. (We love the tranquil Zen and dreamy Luna quarters.) Lanoue aims to be unobtrusive and to make guests feel as though they are in their own apartment—an apartment with a Jacuzzi, that is.
Rooms: 6. Credit AmEx, DC, MC, V.
102 W 118th St, (between Malcolm X Blvd (Lenox Ave)and Adam Clayton Powell Jr. Blvd (Seventh Ave)), 10026
More info
---
You might also like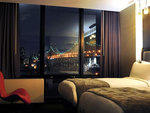 ---
Write your own review