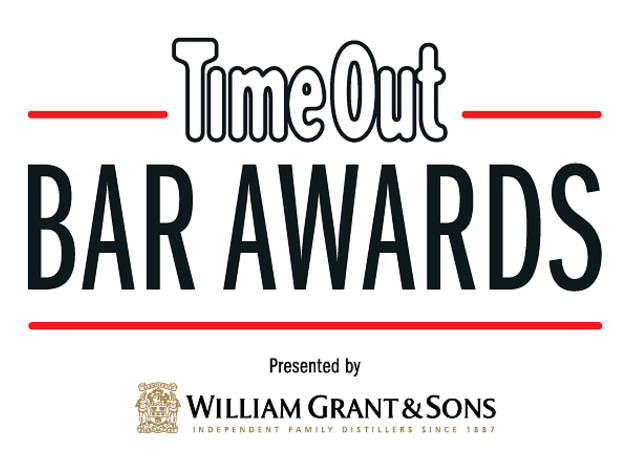 Time Out delivers multi-channel Bar Awards campaign for presenting sponsor William Grant & Sons
Posted: Thursday May 24 2018, 9:41pm
Time Out, the leading global media and entertainment brand that inspires people to make the most of the city, has launched its third annual Bar Awards, joined by presenting sponsor William Grant & Sons, the independent family-owned distiller. This year, the Time Out Bar Awards celebrate the bar industry and the best places to drink across seven U.S. cities: NYC, Chicago, L.A., Miami, Austin, Philadelphia and San Francisco.
As part of the awards, Time Out's creative solutions team developed a bespoke multi-channel campaign to connect William Grant & Sons with industry influencers, bartenders, venue owners and ambassadors as well as with Time Out's bar-loving audience. Spanning Time Out's websites, social media channels, magazines, CRM and live events, the ten-week campaign will bring to life William Grant & Sons' brands alongside Time Out's trusted and authentic content- curated by professional journalists.
Leveraging its close industry relationships, Time Out has assembled the best of the bar world in high-profile panels to shortlist finalists and select winners across a variety of categories. During May and June, winners will be revealed at award celebrations in each of the seven cities, arranged by Time Out's live events team.
In addition to the live events, Time Out will leverage the full strength of all its channels, throughout the campaign. The program includes inspiring content and video on Time Out's social channels (with more than 3 million followers) and will feature highly engaging advertising, sponsored content and email content to announce and promote the award winners. At the heart of the campaign are content hubs across Time Out's high-traffic websites featuring bar trend stories before, during and after the events as well as winner announcements considered to be the ultimate guide about the best places to drink.
This year's panels were tasked with shortlisting standout achievements across categories such as Bar of the Year, Best Bar Crew, Most Creative Drinks List and Best Wine Bar (presented by Segura Viudas).
Carlos Lamadrid, Managing Director of Global Media Sales at Time Out Digital, said: "We are delighted to deliver another edition of our annual Time Out Bar Awards to champion and bring together the best talent of the bar industry in seven U.S. cities. Our creative solutions team has developed an exciting and engaging awards campaign for our presenting sponsor William Grant & Sons; we look forward to delivering unique media and content plans across multiple touchpoints to connect our partner with our audience of bar lovers and industry influencers.
"This bespoke campaign amplifies what Time Out has always been known for: curating the best of the city--and bars have always been a central part of that. This expertise and authority, our positive high-quality content by professional journalists and our trusted brand not only offer an exciting platform but also a brand-safe environment for advertisers."
Charlotte Voisey, Director of Brand Advocacy at William Grant & Sons, said: "We're thrilled to be partnering with Time Out for the second year, and continuing to celebrate the best and brightest in our industry through the Time Out Bar Awards. William Grant & Sons and Time Out are both truly passionate about uncovering the best bars, trends and industry personalities across the country. We are committed to supporting the most outstanding achievements in our industry, and these awards are a brilliant opportunity to give the bars and bartenders the spotlight they deserve. The Time Out Bar Awards campaign is a fun and impactful way to connect with a highly relevant audience and we are proud to be a partner once again."
Find more information about the Time Out Bar Awards 2018 here:
Time Out New York Bar Awards 2018 | Time Out Chicago Bar Awards 2018 | Time Out L.A. Bar Awards 2018 | Time Out Miami Bar Awards 2018 | Time Out Austin Bar Awards 2018 | Time Out Philadelphia Bar Awards 2018 | Time Out San Francisco Bar Awards 2018