Time Out Philadelphia's Bar Awards 2018
Raise a glass to the city's best cocktail bars, drink programs and dives in the first-annual Time Out Philly Bar Awards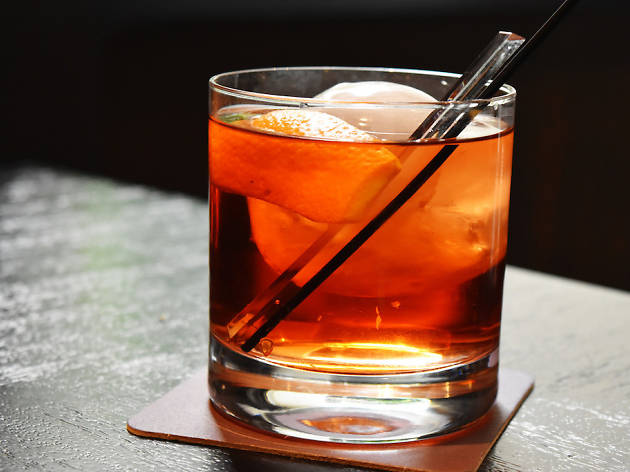 Philadelphians have long loved their bars—beginning back in the day when Brewerytown was a thriving hub of drink and fun, up to today, when our bar culture has expanded to include swanky spots all around town pouring up inventive, on-trend craft cocktails, world-class wines and beer sweet beer from Philadelphia breweries and beyond. The Philadelphia Bar Awards seek to spotlight the best of the bunch.
What are the Time Out Philadelphia Bar Awards?
The Time Out Philadelphia Bar Awards, taking place for the first time in 2018, is an attempt to recognize the drinks, people and programs behind the best bars in Philadelphia at this very moment. We select a team of five expert panelists who vote in a series of categories, such as Best New Bar, Most Iconic Bar, Most Creative Drinks List, Most Stylish Bar, etc… When votes have been tallied, we'll announce the winners and give them some love online and in our fall issue. Winners will also get certificates to display for ultimate bragging rights.
Who judged the Time Out Philadelphia Bar Awards?
We've assembled some of the most in-the-know food and drink experts in the city, including Philly-based food, drink and travel writer Drew Lazor, who is set to release his next book, Session Cocktails: Low-Alcohol Drinks for Any Occasion, in May; Tenaya and André Darlington, whose cool latest coffee table book, Booze & Vinyl: A Spirited Guide to Great Music and Mixed Drinks, is available now; and Tyler Cameron, the dude who posts those gorgeous drink photos you've been drooling over on your Instagram feed as @phillycocktails. David Powell and Erik Andersson from William Grant & Sons, ambassadors for William Grant & Sons spirit brands Hendrick's Gin and Flor de Cańa, round out the panel.
When were the Bar Awards be announced?
The 2018 Time Out Philadelphia Bar Awards were handed out during a soiree and celebration at Trestle Inn on May 7, 2018. You'll find the full list of winners below.
Latest news about Philadelphia bars
Get to know Philadelphia's Bar Scene