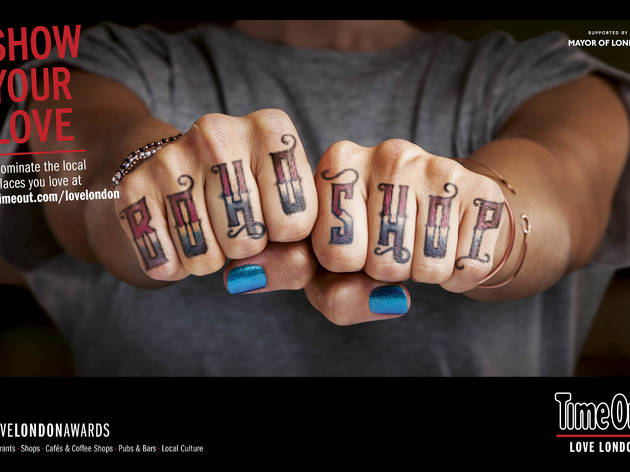 Time Out Launches Love City Campaign 2016 to Celebrate Local, Independent Businesses Across Six Of The World's Greatest Cities
Posted: Thursday September 1 2016, 3:11pm
On September 1, Time Out, the trusted global brand for inspiring and enabling people to make the most of their city, announces the launch of the Love City Awards 2016.
Championing local independent businesses, the hyper-local Love City campaign is going global for the first time across six of the world's greatest cities simultaneously: New York, Los Angeles, Chicago, Lisbon, London (in its 3rd year) and Paris (2nd year).
As part of the Love City Awards, residents, as well as business owners, will be encouraged to nominate their most loved independents across five categories throughout September: bars, restaurants, cafés, shops and cultural venues. Voting takes place in October and winners will be revealed in each city on November 14.
The campaign is part of Time Out's commitment to helping people discover the best of a city and support independents, while also offering businesses a platform to gain recognition and fame.
"Time Out is dedicated to discovering and championing the best of the city, and we are committed to supporting independent local businesses and their entrepreneurial spirit," said Sarah Bartlett, CMO of the Time Out Group. "We know how much urbanites cherish those hidden gems like a gallery showing local artists or a shabby-chic café serving the best espresso - they make all the difference to a city. The Love City Awards have been developed to celebrate the unsung heroes on a global level, whilst ensuring a strong hyper-local execution to engage Time Out's large audience, local businesses and neighbourhoods."
To harness the power of local communities in each city, local representatives will endorse the Awards to showcase their area and the great things to do within it. In London it is Sadiq Khan, the Mayor of London, as well as the city's boroughs supporting the initiative.
The Mayor of London, Sadiq Khan commented: "From Cricklewood to Croydon, Barnes to Barking, London's local businesses are the beating heart of our city's vibrant communities. I'm asking Londoners to get behind their neighbourhood favourites in the Time Out Love London Awards 2016. It's an excellent way to show your appreciation of your favourite local shops, restaurants, cafes, pubs or cultural venues in each corner of the capital and tell the stories behind these hidden gems."
Jason Maddock, owner of BOW WOW London, a successful dog boutique in Covent Garden, describes how winning the 2015 Award boosted his business: "Since winning last year's Most Loved Shop Award, the BOW WOW London's profile has been raised – this has resulted in a large increase in footfall and sales. I'd recommend all independent businesses to nominate themselves, to benefit from the increased exposure the Award brings."
To nominate a business in the Time Out Love City Awards 2016, visit