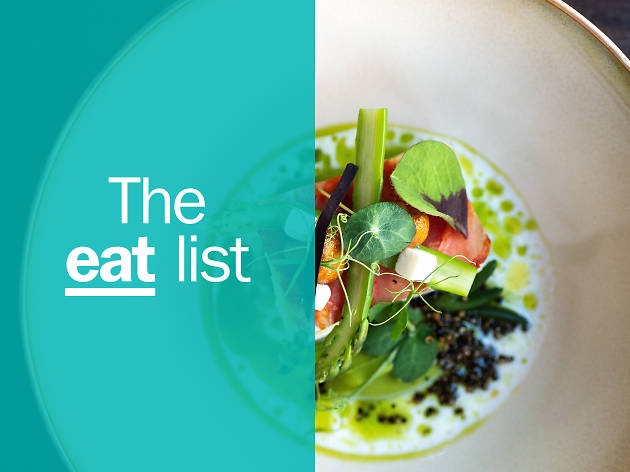 The 14 best restaurants in Adelaide
Eat your way through South Australia's coastal capital with our guide to the best restaurants in Adelaide
Adelaide's restaurant scene has gone from strength to strength in the past year, with everything from Italian food to Vietnamese cuisine making a splash. Menus at the best restaurants in Adelaide have been informed by migrant food culture for as long as people have been venturing out to eat.
Italian food, in particular, is seriously good in Adelaide, with everything from Australia's first pizza restaurant (it's true!) to some supreme high-end indulgences. Newer-comers like Vietnamese, African and Mexican also make a splash, while celebrated modern Australian boltholes continue to wow adventurous downtown diners.
Eaten somewhere on this list and loved it? Share it with the hashtag #TimeOutEatList. You can also find out more about how Time Out makes recommendations and reviews restaurants here.
Best restaurants in Adelaide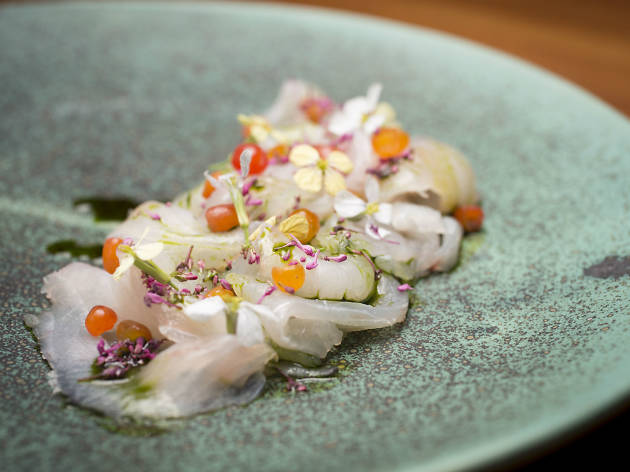 Matthew Turner
Why go? Believe the hype: Orana just might be Australia's top restaurant.
Year after year, little Orana is lauded as one of the finest places to eat in the whole of Australia. This doesn't mean it's easy to find: located up an unsigned staircase at the back of Bistro Blackwood, Orana's street presence is non-existent. But this just adds to the joy of eating here – a secret degustation session with rockstar chef Jock Zonfrillo is sheer delight.
Price: Blowout
Vanessa Burton Photography
Why go? Industrial-hip Peel St almost singlehandedly reinvented Adelaide city dining.
Peel St itself has become ground zero for Adelaide's small-bar scene – but before all that jazz, Peel St restaurant redefined urban dining in Adelaide with its fab industrial décor and super-generous, creative modern Australian cuisine with Asian overtones. The food is sublime, but the vibe is totally unpretentious: quick-fire, communal and democratic.
Price: High-end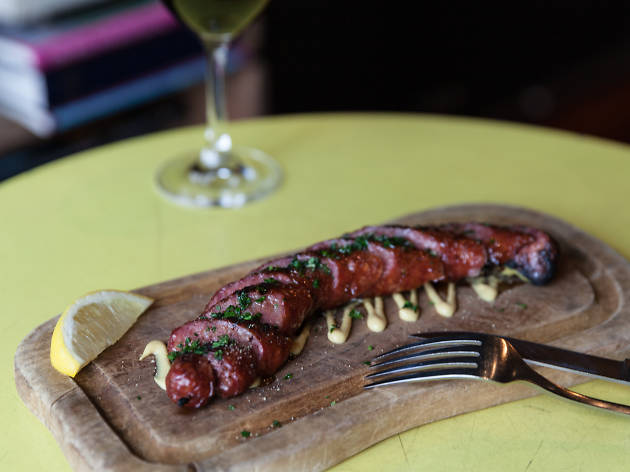 Photograph: Sia Duff
Why go? Masculine meats press the right buttons at Press.
Just across the road from the HQ of Adelaide's daily newspaper, The Advertiser, industrial Press impresses wandering journalists with its bold menu of meat, seafood and offal (not for the faint hearted). Sit at the bar, a communal bench or upstairs at a table for two – conversation and hearty contemporary fare is the name of the game.
Price: Mid-range
Magill Estate Restaurant
4. Magill Estate Restaurant
Why go? Blow the budget at Penfolds' winery restaurant par excellence.
Adelaide is a big flat city – you have to drive into the surrounding hills to benefit from anything resembling a view. Penfolds' historic Magill Estate vineyard (est. 1844) is just hilly enough to offer a fine city view with your impressive winery meal. Chef Scott Huggins delivers the best of SA produce to accompany predictably brilliant wines (go all out and order some Grange – you know you want to).
Price: Blowout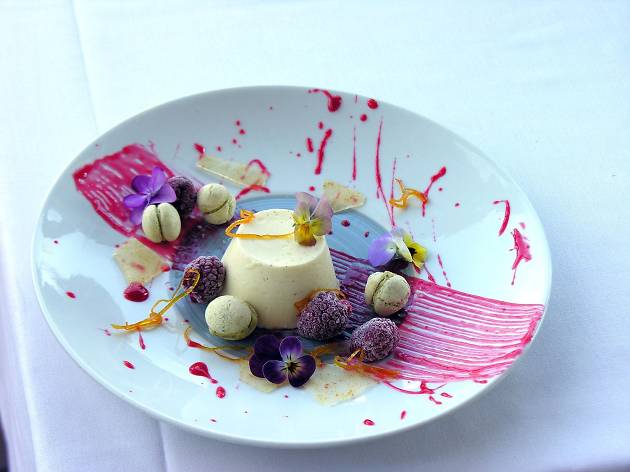 Chianti
Why go? Chianti sits pretty at Hutt Street's culinary high-water mark.
There's something comforting about Italian food – and you'll find it almost anywhere in the world. That doesn't mean that every Italian restaurant is worth the cash, though, so we're here to help you out. Stroll down to Hutt Street in the East End to red-brick Chinati, and you'll discover a beacon of Roman culinary delight. Business suits book in for long lunches, while couples rediscover their romantic flicker over candlelit dinners. So the atmosphere's right, but what about the food? The breakfast menu goes far beyond fry-ups and toast (but you'll find that too), and the evening menu features the likes of antipasti, as well as several other dish variants. Our choice? Try the housemade spinach pasta and finish off with the tiramisu.
Price: High-end
Andre Castellucci
Why go? This fun-loving African juke joint is shaking up Adelaide's East End.
In a dignified old bluestone building, upstart, irreverent Africola has been challenging Adelaide's culinary and cultural norms for a couple of years now, collecting plenty of fans en route. Ignore the kooky 'We Buy Gold' and 'Africola Living' marketing spin: charred meats, flavour-packed vegetable plates and plenty of pulses are what you're here for.
Price: High-end

Jasmin Indian
7. Jasmin Indian Restaurant
Why go? Adelaide's best Indian restaurant just keeps on keeping on.
Jasmin has been here for decades – same unassuming basement, same friendly staff, same menu of simple but dazzling good subcontinental hits. Jasmin is big-hearted but still intimate, with just the right amount of 'Bolly'. And if there's a better prawn sambal in Adelaide, we want to hear about it.
Price: Mid-range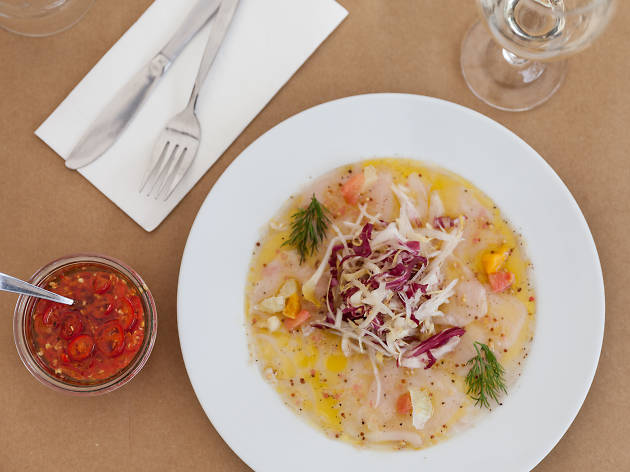 Photograph: Sia Duff
Why go? Inventive Italian in offbeat surrounds.
Ruby Red's outdoor terrace area is the place to be on a warm Adelaide evening, complete with winking fairy lights and chuckling fountain (sans flamingos). Inside this heritage stone former manse, the vibe is eclectic and 'pop-up', with quirky murals, mismatched ceramicware and informal staff 'tude. Pasta is the main game (don't overlook the rabbit ragù pappardelle), complemented by big- and small-plate offerings built to share.
Price: Mid-range
Gin Long Canteen
Why go? Sassy North Adelaide Asian eats with Miami milk bar vibes.
If numerous happy staff are any indication of a successful food business, then it's clear that Gin Long Canteen is a winner from the moment you walk in the door. Amidst décor best described as 'packing-crate chic' (blond wood, naïve 1950s pastels and fonts), communal and intimate tables buzz with customers. Don't miss slow-cooked quail with sweet soy and Vietnamese mint, or gloriously tender slabs of marbled Thai braised beef with coriander and bok choi. Masterful.
Price: Mid-range
Andre's Cucina
10. Andre's Cucina and Polenta Bar
Why go? Robust Italian in an atmospheric city osteria.
Polenta mightn't sound too sexy, but at Andre's, this boiled cornmeal porridge deserves haute cuisine status (the Calabrese sausage ragu and parmigiana version is a knockout). The menu extends to many other fine Italian meat, seafood and vegetable dishes, but what you're really here for is the atmosphere: when groups of friends congregate on a busy night, the vibe is buzzy, happy and downright uplifting. Great staff, even better wine list.
Price: Mid-range
Jolleys Boathouse
Why go? Riverside stayer delivering top-flight modern Australian.
Downtown Adelaide has a weird relationship with the River Torrens, largely ignoring its slow-flowing curves. The upside of this arrangement is that at Jolleys Boathouse, resplendently 'boathouse chic' down on the riverbank, you can enjoy a chef Tony Carroll's high-class menu with barely a sweaty jogger between you and the water. SA's greatest hits – oysters and wine – are celebrated, and don't even think about bypassing the caramelised pork belly.
Price: High-end
Lucia's Fine Foods
12. Lucia's Pizza and Spaghetti Bar
Why go? Old-school Italian just like Nonna used to make.
Inside Adelaide's sprawling undercover Central Market – a window into the city's multicultural soul like no other – little Lucia's has been quietly going about its business since 1957. Some say it's Australia's oldest pizza restaurant. Duck inside for simple pastas, Adelaide's best margherita and rich, silky espresso done to perfection. It's family-friendly too, with an adjunct delicatessen for take-home ingredients.
Price: Budget
Photograph: Lucky Lupitas
Why go? South-of-the-border good times in North Adelaide.
Expect creative modern Latin cuisine inside this O'Connell Street shopfront, plated-up amidst quirky murals and sculptural stacks of hot-sauce crates and bean tins. Feeling more Adelaide than Acapulco? Shoot for nachos, enchiladas and quesadillas with (there's even a hamburguesa) with a dazzling array of hot sauces. Or boost your authenticity rating with a crisp fish taco, Cuban seafood stew or pulled-beef brisket tortilla. Wash it down with imported Mex beers (Dos Equis, Negra Modelo) and house sangria to boot.
Price: Mid-range

Zen Kitchen
Why go? Students and suits file in for trad Vietnamese hits.
Look past the laksa and sushi joints in Renaissance Arcade: the standout performer here is Zen Kitchen. Highlights include chubby cold rolls stuffed with thin-sliced pork and bright Vietnamese mint; aniseed-fragrant pho with rice noodles and fatless beef fillets; and crunchy-bread báhn mi with fresh coriander and little red ass-whuppin' chillis. Vietnamese coffee comes with a half-inch of condensed milk (stir it a little or a lot, depending on how much you value your teeth).
Price: Budget
Discover Time Out Market: the best of the city under one roof
Ready to plan your trip?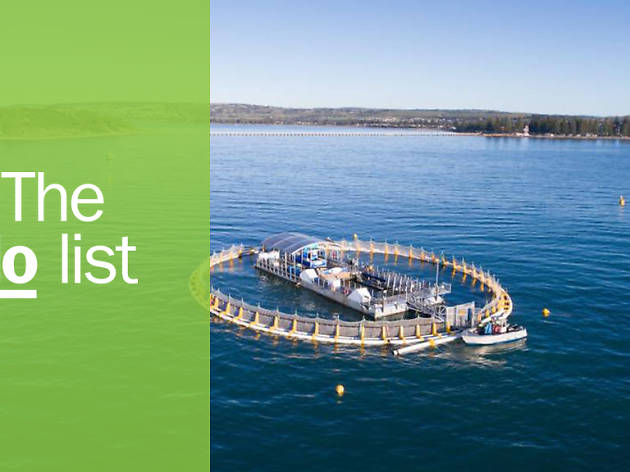 South Australia's bustling capital city has much to offer both tourists and locals alike. Whether you're visiting for a quick weekend away or an extended stay, we've rounded up all our favourite activities.