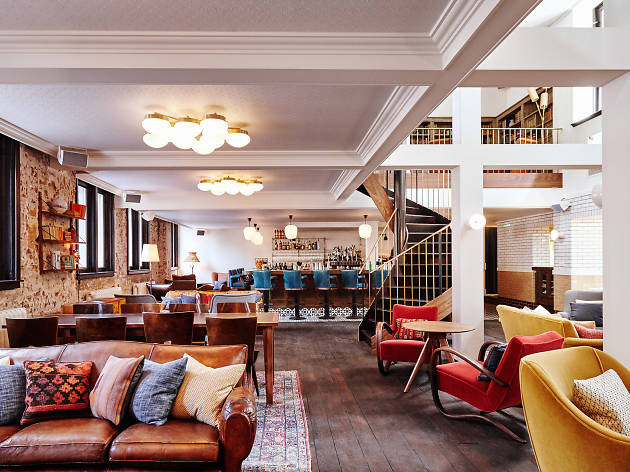 The best mid-range hotels in Amsterdam
Looking for something slightly more classy than a place to crash after a night out? We've rounded up some of Amsterdam's best mid-range hotels for you to take a look at.
If you're heading for Amsterdam for more than a drug fuelled party weekend, you might want to stay somewhere slightly more luxury than a hostel – then again you might be in need of some comfort, depending on what state you're in.
Take some time to soak up culture, sights and great coffee and don't worry about where's best to stay because we've got you covered. Time Out has rounded up some of the best mid-range hotels to stay in.
From beautiful design at The Hoxton to the awesomely located Mövenpick Hotel, there's plenty to choose from to fit all budgets.
Looking for more options? Check out the best Airbnbs in Amsterdam
Amsterdam's best mid-range hotels