Restaurants
Your guide to Amsterdam's best restaurants, with reviews and editors' picks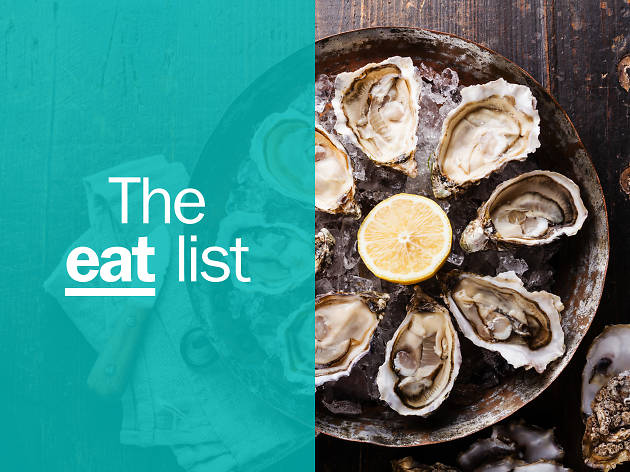 The 15 best restaurants in Amsterdam
Though Amsterdam doesn't have a particularly distinguished culinary past, the current food scene could rival almost any city in Europe for platefuls of fun, flair and eccentricity. Traditionally centred around meat and root veg, Dutch cooking reflected the nation's Calvinist outlook: functional, austere dishes for ordinary, hard-working folk. But over the past 15 years or so, an inventive wave of Dutch chefs have been updating the classics and mixing things up in the kitchen. Modern trends – brunch, sustainability, photo-friendly pop-ups, menus built around one or two ingredients – have been wholeheartedly embraced. And the city's long-standing multicultural make-up has inspired no end of creativity. The result is a diverse, eclectic array of Amsterdam restaurants that range from neighbourhood bistros to hip globally-inspired hangouts (and cater to just about every culinary desire). Eaten somewhere on this list and loved it? Share it with the hashtag #TimeOutEatList.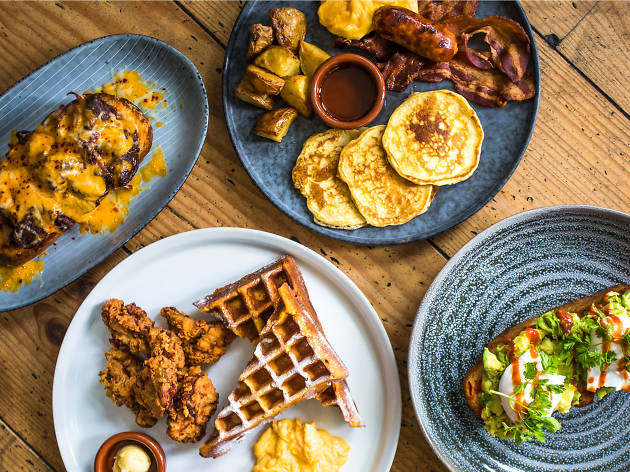 The 14 absolute best brunches in Amsterdam
As in all of Europe's foodie capitals, brunch has become very serious business in Amsterdam. And good thing – there are now effortlessly cool and stylish addresses serving up moreish mid-morning treats across all the city's major neighbourhoods, trendy, up-and-coming or otherwise. So while several of the best joints are to be found in fast-regenerating De Pijp and hip Oost, the centre and West are also well catered for, with sleek new cafés and restaurants opening up seemingly every week. And far from recycling the same, egg-and-meat-based classics, many of the newcomers are determined to outdo each other in terms of variety and innovation, as exotic salads and sumptuous sandwiches jostle for menu space with more traditional favourites. Want to make like a local? Then kick back with a newspaper, some good coffee and lashings of first-rate grub at one of these brilliant brunch spots in Amsterdam.  RECOMMENDED: Full guide to the best restaurants in Amsterdam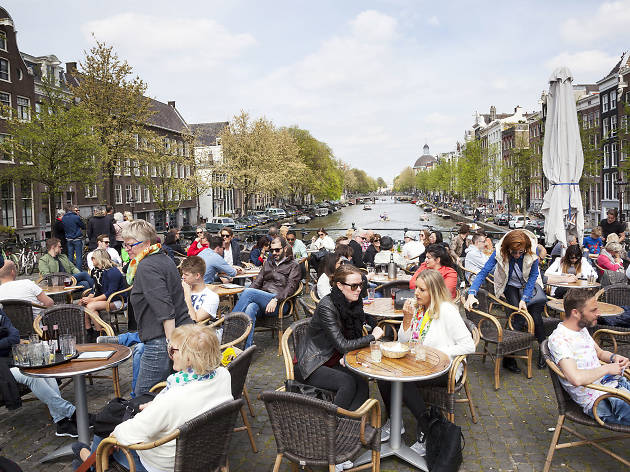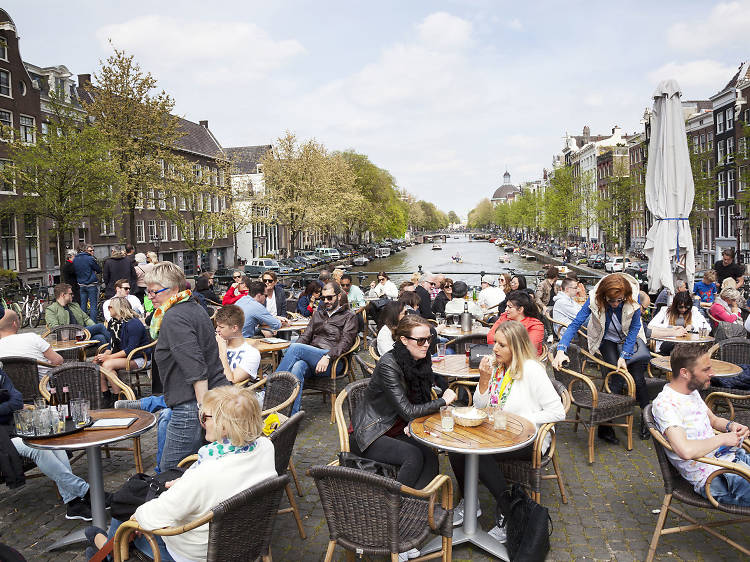 The 12 best cafés in Amsterdam
First things first: If you want coffee or a light meal in Amsterdam, a coffeeshop is not what you're looking for. (Despite the name, those serve cannabis, not caffeine.) You want a koffiehuis or café. You'll have your pick of spaces from classic to modern, and from understated to grand. No matter which style you choose, keep in mind that Amsterdam's centuries-old café and restaurant culture is meant to be savoured – so settle in with a good book or one of the board games you'll almost certainly find for guests to use. Try ordering a koffie verkeerd – a 'wrong coffee' that's the local latte equivalent – or a fresh mint or ginger tea. There are no free refills in this town, but at the very best cafés in Amsterdam your hot drink of choice may well come with a small cookie, and you're welcome to linger as long as you like. And frankly, with those canalside views, we couldn't think of anything better. RECOMMENDED: Full guide to the best restaurants in Amsterdam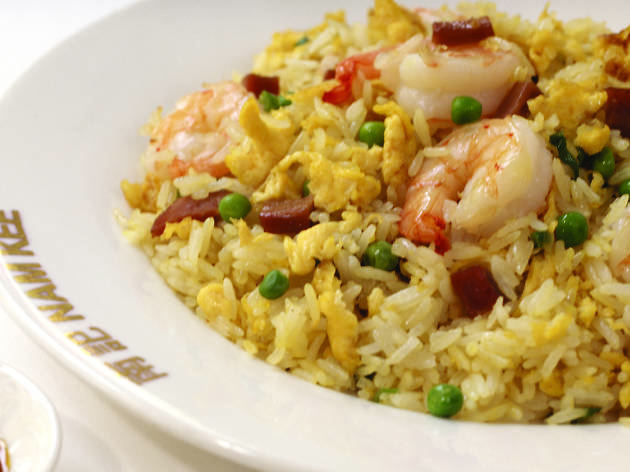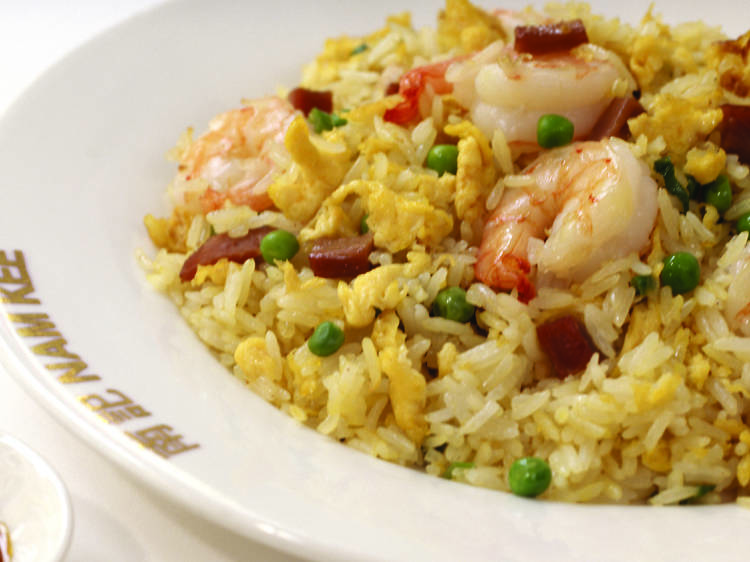 Cheap eats in Amsterdam
Need a food fix – and fast? Don't want to splash the cash? You don't need to shell out to enjoy a good meal in Amsterdam – it's full of places to grab a quick bite (or satisfy the munchies) on the cheap. Here's Time Out's pick of Amsterdam's best takeaways, fast food joints and snackeries to send those hunger pangs packing.