Things to Do
Your essential guide to the very best things to do around Amsterdam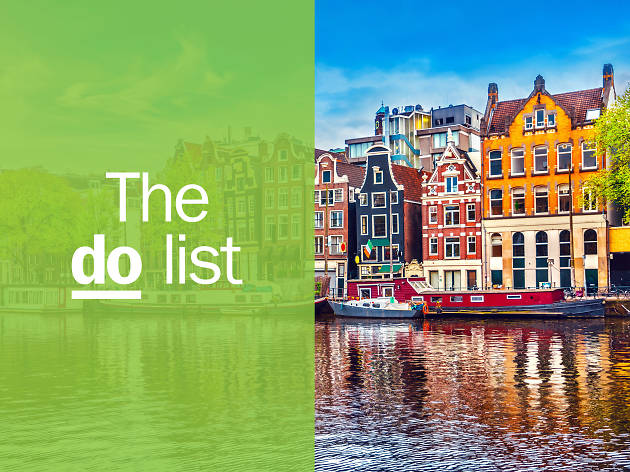 The 23 best things to do in Amsterdam
Here's a challenge – name a European city that's more fun, diverse or simply eclectic than the Dutch capital. Difficult, right? However long you're here for, a packed, personalised cultural schedule can be cobbled together in no time. Museums? Clubs? Outdoor sports? There's no place better. And even if it's increasingly pandering to soaring numbers of tourists, Amsterdam's ever-changing landscape means residents, too, always have something new and exciting to explore. As ever, the notorious nightlife scene still draws stag and hen-dos by the coachload, but away from the sex 'n' drugs hotbed that is the Red Light District, there's plenty else to see, eat, drink and do in this elegant, compact city. Neighbourhood wise, there's regal, fashionable Jordaan, shabby-chic De Pijp and up-and-coming Oost, where old-school Turkish greengrocers sit side-by-side with stylish restaurants, brunch spots and independent boutiques. All are worth a visit – so dig into our pick of the absolute best things to do in Amsterdam and get planning that itinerary. Done something on this list and loved it? Share it with the hashtag #TimeOutDoList and tag @TimeOutEverywhere. Find out more about how Time Out selects the very best things to do all over the world.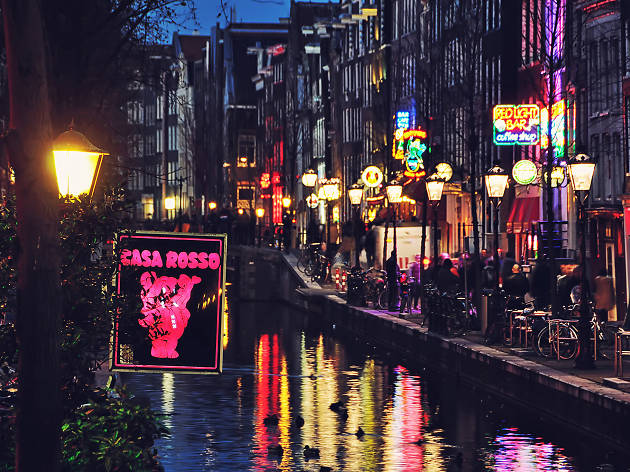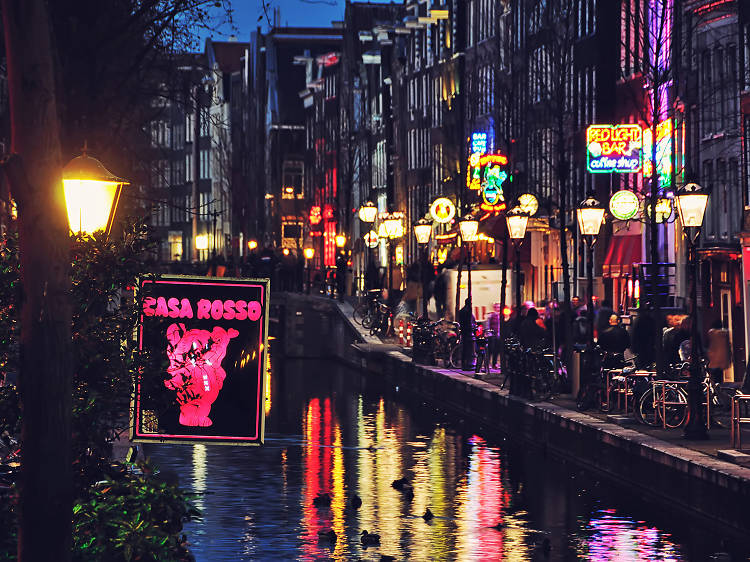 The 13 best clubs in Amsterdam
Amsterdam is rightly known as something of a hedonist's playground. But forget the clichés – this city has so much more to offer than just pub crawls, world-famous coffeeshop culture, and the debauchery of the Red Light District. Its club scene is one of the best in Europe, thanks in no small part to the decision in 2014 to appoint a nachtburgemeester – a night mayor. With a remit to protect and grow the night-time economy, the emphasis shifted to quality, not quantity, and alongside the introduction of several long-overdue policy changes, such as the introduction of 24-hour licences, the city's clubbers have never had it so good. Serious heads now come from all over to experience big-name DJs in brutalist bunkers and former squats. So if you want to dance the night away in style, steer clear of the tacky, overpriced mega-clubs around Rembrantplein and Leidseplein and head instead to one of these hip hangouts. RECOMMENDED: Full guide to the best things to do in Amsterdam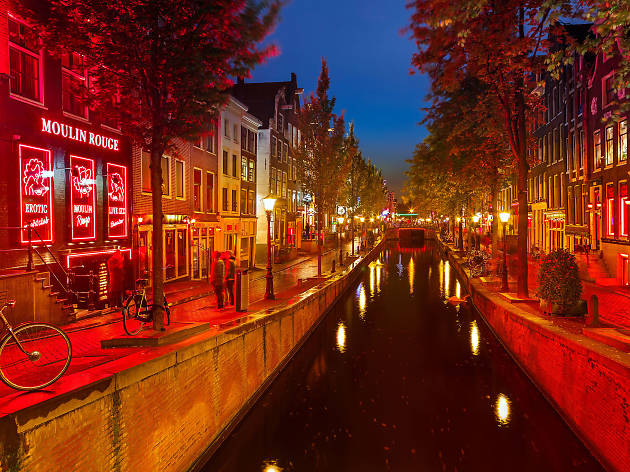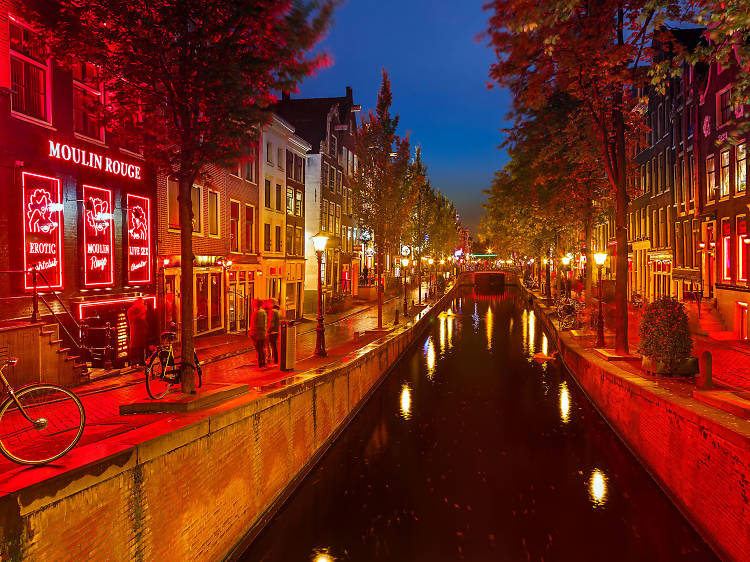 Amsterdam Red Light District: 12 things to do
In spite of its less-than-savoury reputation both at home and abroad, there's a lot more to the Amsterdam Red Light District than just sex, coffeeshops and legions of worse-for-wear tourists. After all, De Wallen is the oldest part of the Dutch capital, and that means it's littered with marvellous sights like the Oude Kerk and the Ons' Lieve Heer op Solder, among the country's most treasured places of worship.  And even if history and churches aren't your thing, the area's also home to an array of trendy contemporary attractions – many much less crowded than you'd expect in such a central location. These include several world-class museums, attractions, forward-thinking art galleries and even an old-school game arcade with a bar. Ready to explore? Our pick of the best things to do in the Red Light District should keep you busy. RECOMMENDED: Full guide to the best things to do in Amsterdam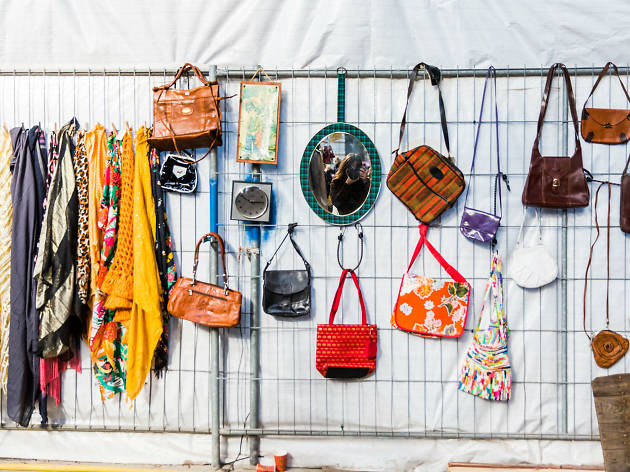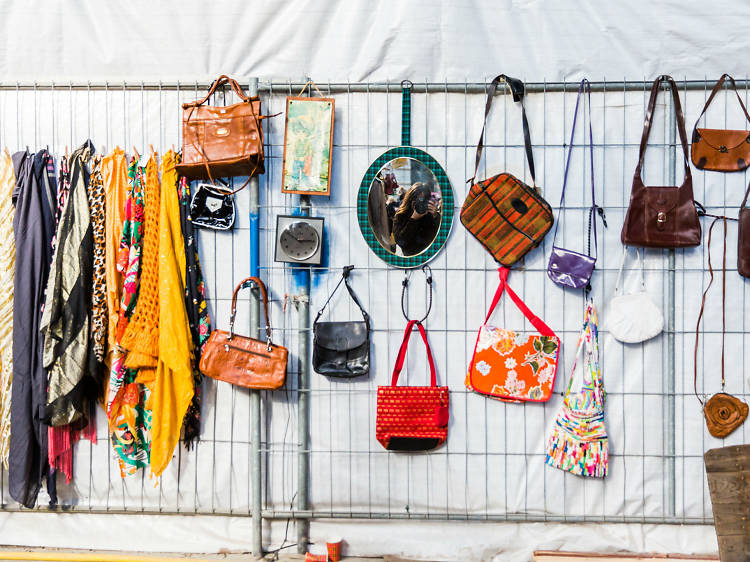 The 12 best markets in Amsterdam
Once a major seafaring and trading powerhouse, the Netherlands has a rich history when it comes to steadfast bargaining. So it's no surprise that even today Amsterdam boasts no fewer than 32 markets, some of which have been going for nearly 100 years, each with their own distinct character (and plenty of eccentrics behind the stalls). Whether it's vintage clothes, flowers, bric-à-brac or antique furniture you're after, there's an outdoor shopping destination for you. So if you've ticked off most of the major attractions and things to do, ignore the bland high street chains and tourist tat, and head instead to one of these unmissable Amsterdam markets. RECOMMENDED: Full guide to the best things to do in Amsterdam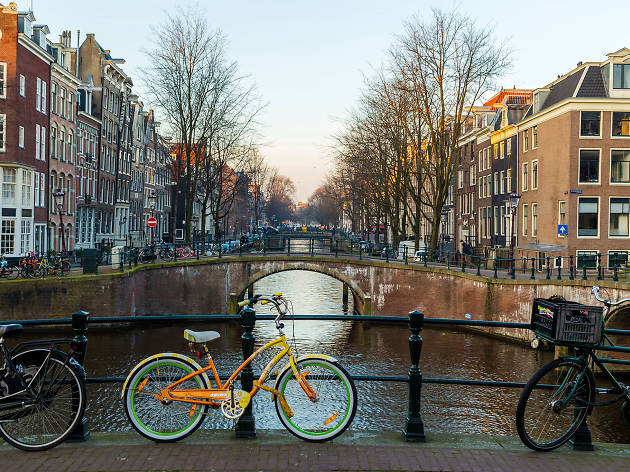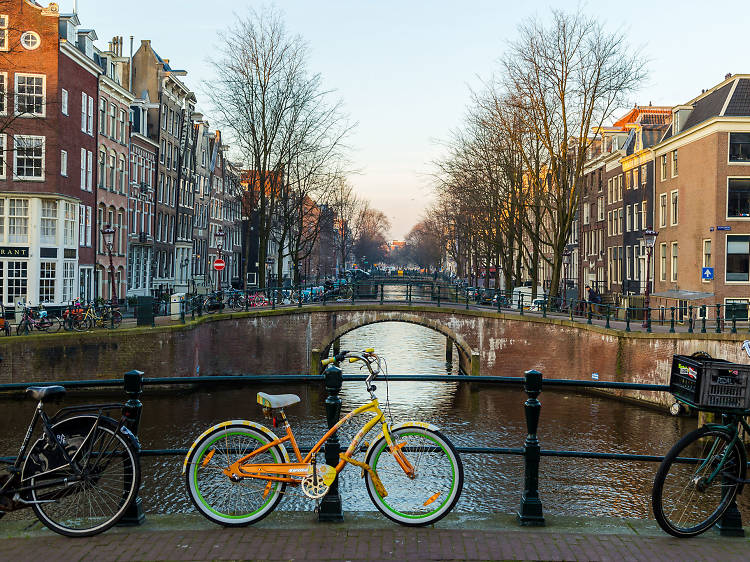 The 12 best attractions in Amsterdam
For such a compact city, Amsterdam packs a huge cultural punch. World-class museums, thriving nightlife, glorious parks and the picture-postcard Canal Ring mean you'll never be short of things to do while visiting this modern, eclectic, cosmopolitan capital. Its size makes it very easy to explore, too, particularly on foot or by bike, with many of the top Amsterdam attractions located in and around the centre. Gorgeous, expansive Vondelpark is an absolute must, as are Amsterdam's 'Big Three' museums – the Rijksmuseum, the Stedelijk and the van Gogh – just five minutes to the east. You can get a good dose of history here too, whether you fancy taking in the ancient splendour of Oude Kerk, which dates back to 1213, or the Anne Frank Museum, one of the most important historical buildings anywhere in the world and a sobering reminder of the 20th century's darkest hour. But Amsterdam is also a city with its eyes firmly on the future. Noord, the neighbourhood just across the IJ from Centraal, has been revitalised by both the arrival of the EYE Film Institute and the recently refurbished A'dam Toren next door. Considering many other parts of the city centre have been given a similar lease of life, it's no surprise tourist numbers continue to soar. Amsterdam is a rewarding destination that perfectly blends old and new and continues to enchant anyone who visits. These top attractions are what makes it so special.  RECOMMENDED: Full guide to the best things to do in Amsterdam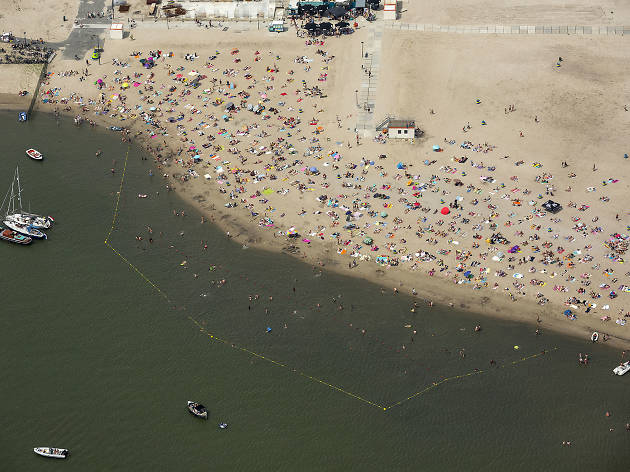 The 10 best beaches in Amsterdam
It's true that few people think of the Netherlands when planning a beach holiday. But whether you're just visiting or lucky enough to call this iconic city home, there are plenty of great beaches to cool off—or break a sweat at—in Amsterdam. With the rugged coastline just an hour away by train, it's easy to take advantage of the sunshine and enjoy a spontaneous day on the sand instead of spending hours in the city's museums, visiting top attractions and coffeeshops (which, to be fair, you should do every once in a while). World-class beach clubs abound, while the North Sea swell ensures ideal conditions for water sports. Closer to the centre, a selection of swimming spots and artificial beaches make for a fun day out (or a quick respite from the summer humidity). Ladies and gentlemen, here are the very best beaches in Amsterdam.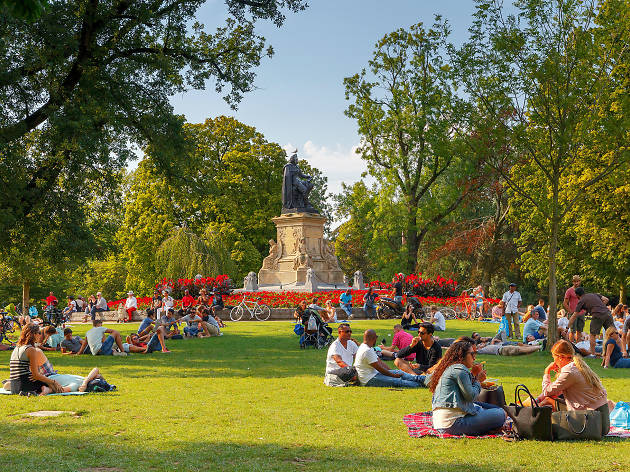 The 10 best parks in Amsterdam
In Amsterdam, you don't need to wander far to stumble upon a green space: from cultural hotspots near the city's top attractions to green areas drawing families in with an abundance of playgrounds and pettings zoos, the best parks in Amsterdam are all outstanding. Many local green spaces are steeped in history, too: expect to notice sculptures by famous artists adorning a seemingly meaningless patch of grass or beautifully grand windmills looming overhead. Spending time at these superb parks is certainly one of the best things to do to learn about Amsterdam's cultural connections. Are you ready to explore? P.S. If you're craving a different kind of outdoor activity, check out our list of best beaches in Amsterdam.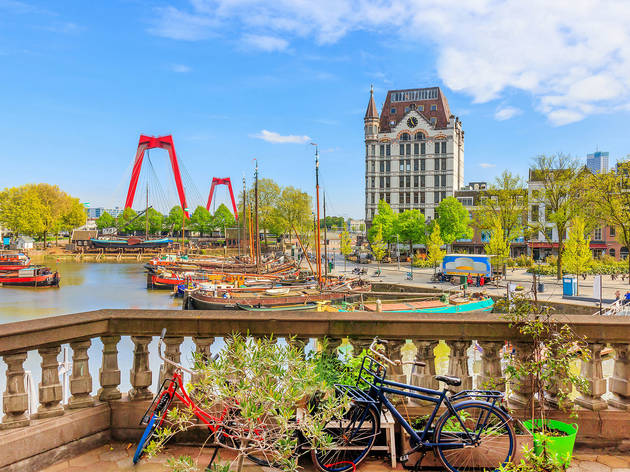 The 5 best day trips from Amsterdam
Compact, cultural Amsterdam is the perfect destination for a long weekend: the city centre, after all, offers no end of excellent restaurants, museums and other one-of-a-kind things to do. But if you've got more time in the Netherlands, and have already ticked off the capital's major sights and attractions, there's all manner of exciting days out to be had in the wider region, from the riot of colourful flowers at Keukenhof in the south-west to the quaint, historic splendour of Zaanse Schans a short trip north. To the south, within easy reach by train, lies the pretty, medieval university town of Utrecht and the industrial and cultural powerhouse that is Rotterdam, a vibrant and exciting destination in its own right. For a more laid-back escape, head all the way north to the province of Friesland to visit Vlieland, a picturesque island and nature reserve where cars are banned and you can wander along beaches, windswept dunes and marshland. RECOMMENDED: Full guide to the best things to do in Amsterdam