LGBT services and support in Amsterdam
All the information you need as an LGBT tourist in Amsterdam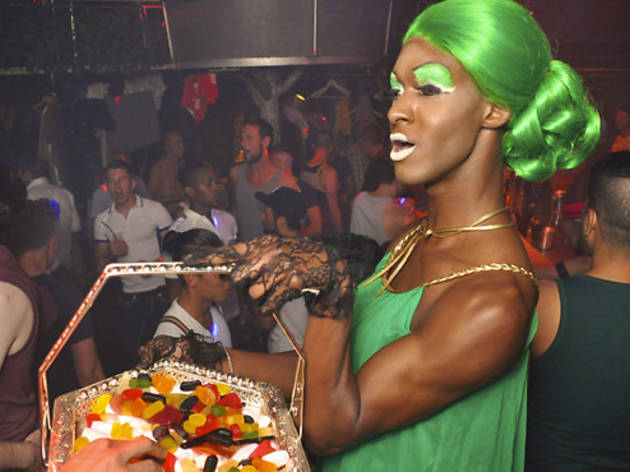 You need only look at our list of the best Amsterdam coffeeshops to know that this is a liberal city. So it shouldn't come as a surprise to learn that it's also a place that welcomes the LGBT community with open arms, from its brilliant bars and pubs through to the clubs that create the best nightlife in the capital. Scroll down to find information on Amsterdam's LGBT services and support.
LGBT help and information in Amsterdam
COC Amsterdam
Rozenstraat 14, the Jordaan (626 3087/www.cocamsterdam.nl). Tram 13, 14, 17.OpenPhone enquiries 10am-4pm Mon-Fri.
The Amsterdam branch of COC deals with the social side of gay life in and around the capital.
Gay & Lesbian Switchboard
Postbus 11573 (623 6565/www.switchboard.nl). Open Telephone 2pm-6pm Mon, Wed, Fri.
General information and advice on safe sex, from friendly English-speakers.
Other LGBT groups and organisations in Amsterdam
Dikke Maatjes
Postbus 15456, 1001 ML (www.dikkemaatjes.nl).
'Dikke Maatjes' means 'close friends', although its literal translation is 'fat friends'. And that's what this gay club is for: chubbies and admirers.
Mama Cash
PO Box 15686, 1001 ND (689 3634/fax 683 4647/www.mamacash.nl).Open 9am-5pm Mon-Fri.
Helps to fund women's groups and women-run businesses, and has sponsored countless lesbian organisations and events.
Netherbears
Postbus 15495, 1001 ML (www.netherbears.nl).
A hairy men's club. Check website.
Sportclub Tijgertje
Postbus 10521, 1001 EM (06 1024 9026/www.tijgertje.nl). Tijgertje organises a wide variety of sports activities, from yoga to wrestling, for gays and lesbians.
More on LGBT Amsterdam
Everyone's gay in Amsterdam, at least according to a recent international advertising campaign. Wherever Grindr may take you, you're more likely to be turned away for wearing the wrong sneakers than for anything as irrelevant as whom you sleep with.