Heads up! We're working hard to be accurate – but these are unusual times, so please always check before heading out.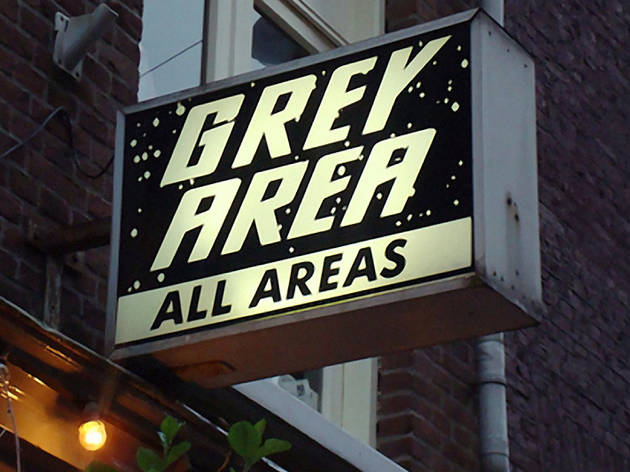 Amsterdam drug laws and etiquette
Don't make a hash of it – when it comes to Amsterdam's drug laws it's best to know your stuff
If every drug were removed from the planet, humans would probably grab the nearest hard object and bang themselves on the head to escape reality. The savvy Dutch realised this in 1976, when hash and marijuana were decriminalised - but never technically made legal. Sound confusing? That's because it is.
Though Amsterdam's coffeeshops - and there are some 250 of them - were legalised in 1980, they're never quite on safe territory, and are under constant watch by the law. Unlike elsewhere in the Netherlands, it's not necessary to provide proof of Dutch residency to enter coffeeshops here, but there are stringent rules relating to their location (basically: well away from schools and playgrounds) which continue to tighten as Amsterdam positions itself as a destination for high culture rather than, well, the other kind of high culture.
But what to do when you actually get through the door of a coffeeshop? To help you enjoy Amsterdam to the fullest, beyond the city's best things to do and delightful restaurants and cafés, here are Time Out's top tips for navigating Amsterdam's cannabis cafés...
Amsterdam drug laws and etiquette
When you first walk in, ask to see a menu: it will list available drugs with prices, and staff can explain their effects. You're welcome to see and smell everything before you buy. Prices vary: expect to pay upwards of €10 per gram for a decent bud or a chunk of hash. For better quality, bring more currency.
Hash is typically named after its country of origin (Moroccan, Afghan, Lebanese), whereas cannabis names refer to an element of the strain (White Widow, Super Skunk, Silver Haze). These are mostly genetic hybrids developed over the years for supreme effect. Organic herb is surging in popularity, replacing potent weed. Various coffeeshops carry a good bio selection; some sell nothing but.
Opt for spacecake to save your lungs. Just make sure you're free for the next five hours.
Many coffeeshops offer bongs, pipes and even vaporisers. But if you want to blend in, roll a joint. All shops provide free rolling papers and tips. If you lack the skills, pre-rolled joints are available, but usually contain low-grade ingredients. If you've already got grass and need a place to smoke, no shop will deny you having a seat, but you should at least buy a drink.
In terms of ambience, every establishment is different. Some serve amazing food, others offer brilliant couches. With hundreds across town, you could easily stumble onto your own personal favourite just around the next corner.
Where to enjoy the high life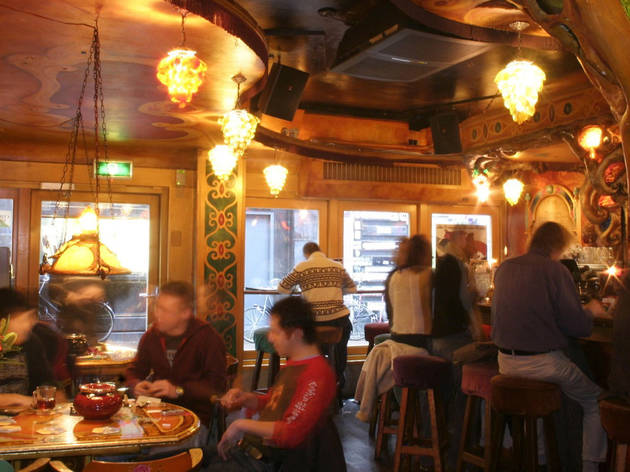 With roughly 250 in Amsterdam, you could easily stumble across your coffeeshop in Amsterdam. They're banned from advertising, so some of the websites listed here don't reveal addresses or are fan sites. Thus information is not always strictly accurate, and operational telephone numbers can be few and far between. In other words, it's all suitably hazy.