The 11 best things to do in Auckland
Explore the City of Sails with our guide to the best things to do Auckland, New Zealand's largest metropolis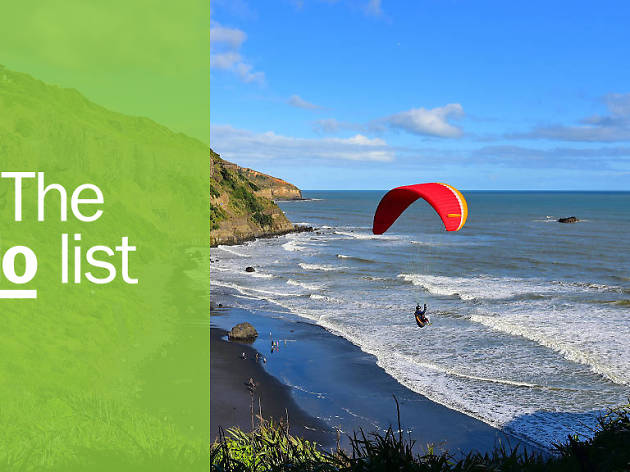 Nicknamed the City of Sails, the sea is a huge part of Auckland's identity, and most of the best things to do in Auckland revolve around the water in some way or another. Its isthmus location means water is never far, be it inner city beaches or wild west coastline. It's a great place to be outdoors but there are also excellent city options like theatre, galleries, shopping on Ponsonby and Karangahape roads or checking out the fabulous Asian cuisine of Dominion Road. Locals go easily from sea to city to bush, and even to an island filled with wineries. The bar and restaurant scene has exploded in recent years as a visit to Britomart, Ponsonby Road or Federal Street will reveal.
Done something on this list and loved it? Share it with the hashtag #TimeOutDoList and tag @TimeOutEverywhere.
Find out more about how Time Out selects the very best things to do all over the world.
Best things to do in Auckland
1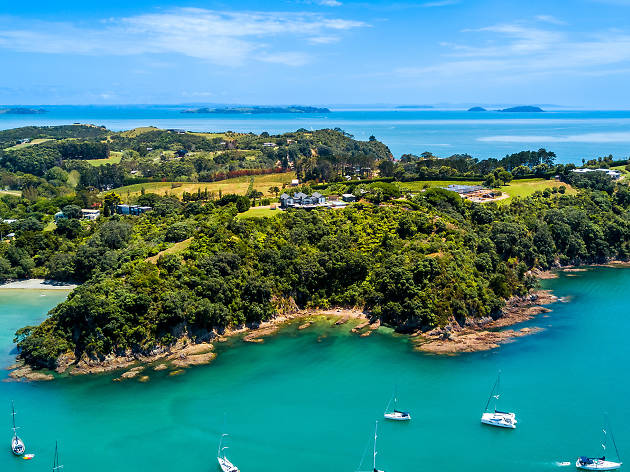 What is it? An island with its own warm, dry microclimate just 40 minutes by ferry from the central city. Teeming with boutique wineries it also has breathtaking beaches, walks and magnificent Instagram-worthy views.
Why go? Some languish lazily in the clear water and bask in the sun; for others it's all about the wine. Join an organised tour or drive yourself (Tantalus Estate has tremendous craft beer too). Saturday morning markets are quirky and fun, and if you're an oyster fan, don't miss Te Matuku's oyster farm.
2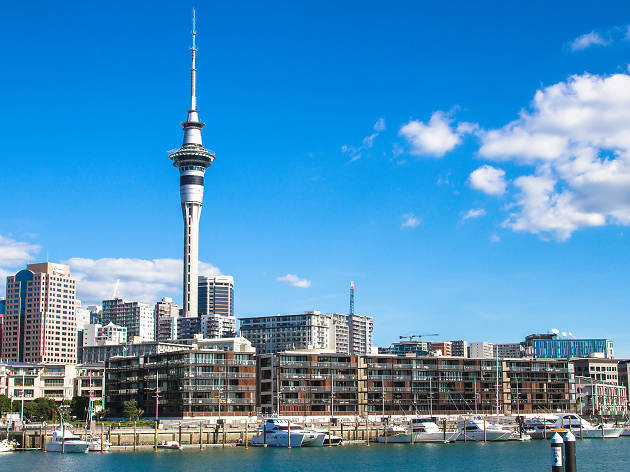 What is it? The single most defining feature of the Auckland cityscape, this 328-metre tower's looming presence can't really be ignored. While it's a total mainstream tourist attraction, the 360 degree views are stunning and some of the city's best restaurants surround it.
Why go? Don't limit your visit to the viewing platform: indulge in cheese or ice cream goodness from iconic New Zealand brand Kapiti at Sky Café on level 50, or eat at internationally renowned chef Peter Gordon's The Sugar Club on 53. Good food and killer views can't be beaten.
3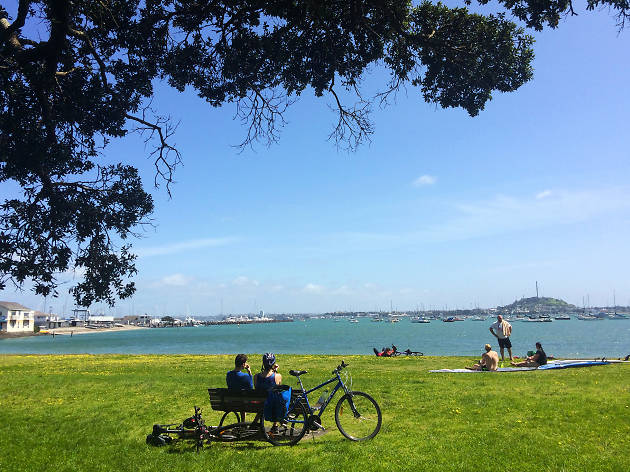 What is it? On the outskirts of the CBD are several beautiful bays with wide footpaths providing an easy sea walk or bike with impressive views of Rangitoto, the youngest dormant volcano in the country. Start from Okahu Bay and turn back when your feet are telling you they've had enough.
Why go? A Sunday stroll around picturesque Mission or St Heliers Bay is a very Auckland thing to do. The beaches are lovely for swimming in summer, but many people just like to walk, pitstopping for lunch or a coffee on the way (we recommend Porch, Kohi Corner, St Heliers Bay Bistro or Mission Bay Pavillion).
4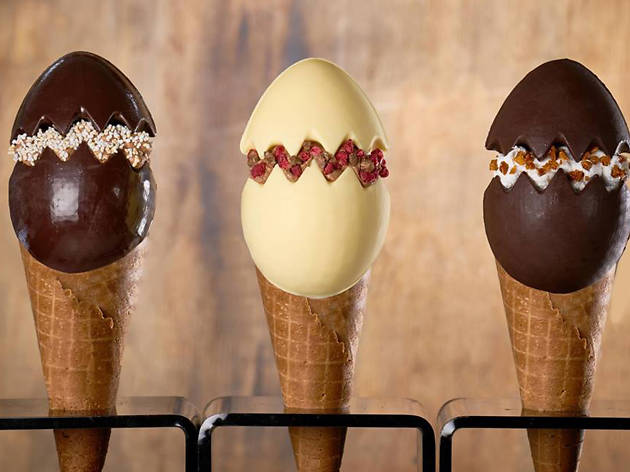 What is it? A creamy, icy experience like no other. Practically edible works of art, they're just as tasty as they look. Will your Instagram be sent into a flurry of envy? You bet.
Why go? When we say this is an experience, we mean it. Sure you'll find the usual suspects (although they're anything but usual) but the more creative offerings are the real stars. We're talking a whole host of international dishes like poutine, pani puri and dumplings recreated in gelato form, as well as sweeter treats with super impressive sculptured chocolate (see their Octopus creation). What else? Just gold chocolate cones, freeze-dried raspberry and torched piped meringue. Yep, they're almost too pretty to eat, but too delicious to resist.
5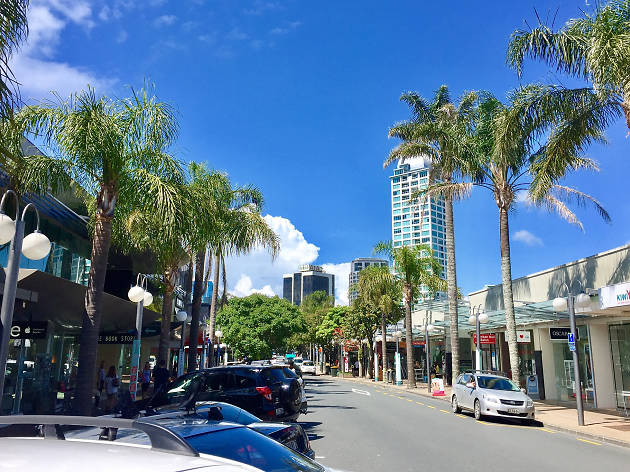 What is it? An expansive white sand beach area on Auckland's north shore with shopping, restaurants and bars, all close to the water. There is also a popular market on Sundays.
Why go? Takapuna has had a small renaissance and now has some excellent eating options (check out Nanam and Fortieth & Hurstmere) to complete the beachside experience. If you're up for it, walk from Takapuna to Milford and back at low tide finishing with Takapuna Beach Café's luscious gelato.
6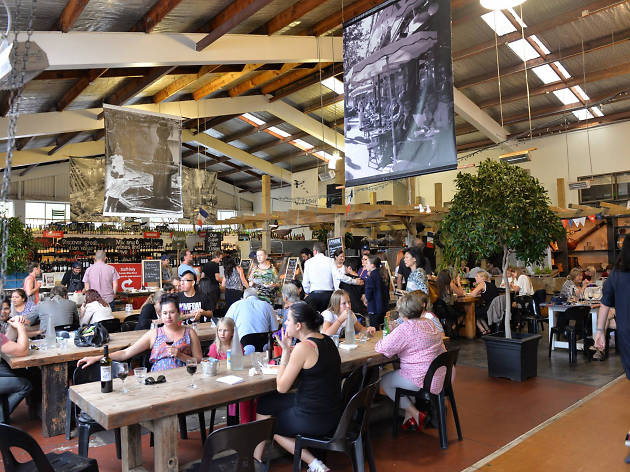 What is it? A café and French wares shop during the week, La Cigale turns into one of Auckland's favourite markets over the weekend. The fruit, veggies and artisan products are first rate and there's delicious ready-to-eat nosh too.
Why go? Because breakfast is the most important meal of the day and La Cigale delivers. Grab a lemon and sugar crêpe, a ham baguette or a bagel and stock up on cheeses, cured meats, antipasto, chocolate, seafood and other treats. Head to nearby Dove Myer Robinson Park for brilliant Auckland views.
7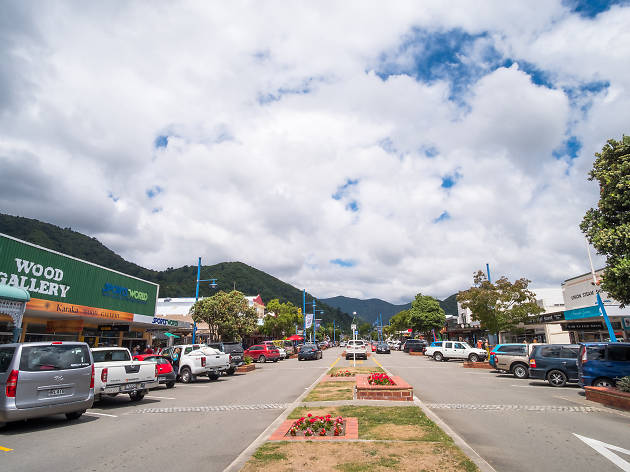 Ponsonby and Karangahape Road
What is it? A beloved area for eating, drinking, shopping and hanging out, Ponsonby is where cool kids of all ages hang. K road is more eclectic (and the heart of our LGBT+ community) but both have outstanding food – try Coco's Cantina, Apero, Satya Chai Lounge, Orphan's Kitchen, Azabu, Cotto or Gemmayze Street.
Why go? Eat at Ponsonby Central for a peek at local Auckland life; you'll find everything from Argentine barbecue to German pastries and Thai street food. Both areas have a wide range of independent stores and plenty of fascinating characters. At night there are bars and restaurants to please all tastes. For drinks try Shanghai Lil's, the Vodka Room or Love Bucket.
8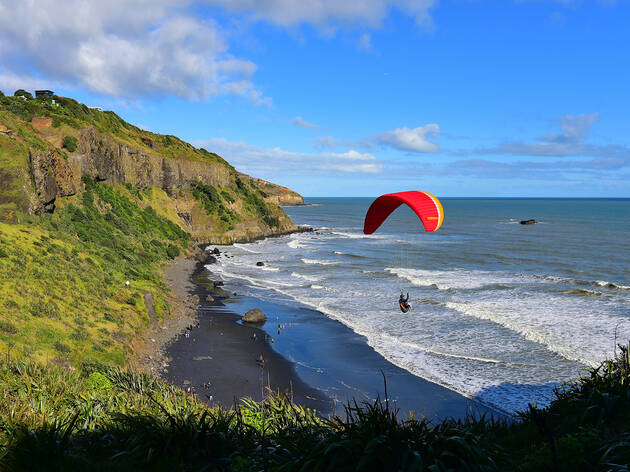 What is it? One of Auckland's dramatic black sand west coast beaches. There are no major eateries or retail here, just wild coastal beauty and (in summer) a rowdy colony of gannets and their fuzzy chicks.
Why go? On a summer scorcher Muriwai is great for swimming, but it's just as beautiful for a rugged-up winter walk. Make a day of it by dropping by one of the superb eating and drinking options on the way in or out (Tasting Shed, the Hunting Lodge, Hallertau Brewery or the Riverhead Pub).
9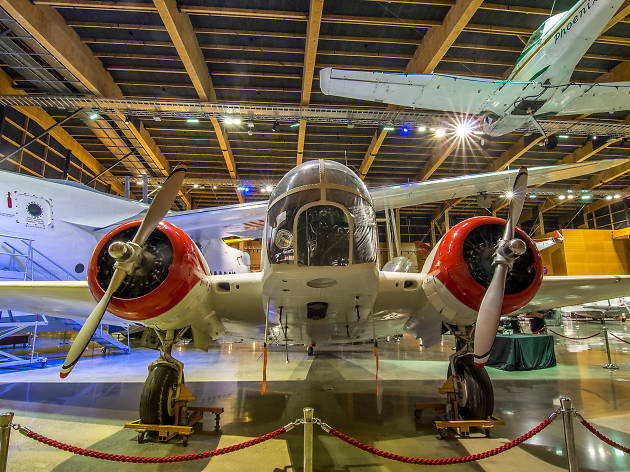 What is it? The city's museum perches majestically on the hill in the delightful Auckland Domain, a glorious park for strolling. Inside are collections and exhibits which give visitors a unique insight into New Zealand's history, geography and culture.
Why go? There aren't many places in Auckland where you get such a clear visual understanding of traditional Maori village life, complete with houses and a magnificent ornate waka (canoe). If you're not going to make it further afield, this may be your only opportunity.
10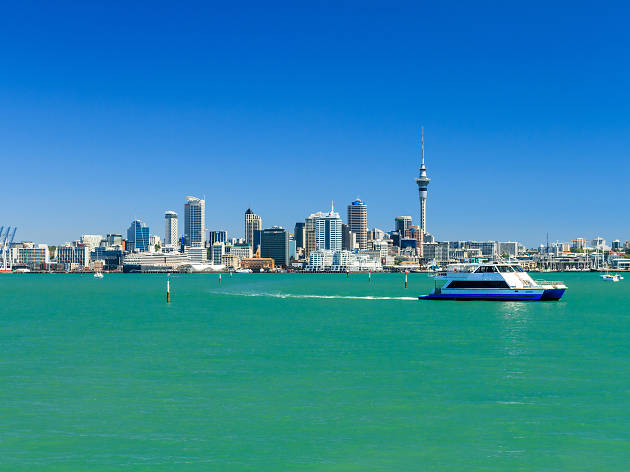 What is it? A seaside north shore suburb that you can find by travelling only ten minutes by boat from downtown Auckland. Head there for a cute beach, lots of cafés and an opportunity to gaze in awe at one of the best views of the city.
Why go? You can't leave Auckland without at least having one (albeit short in this case) ferry ride. Climb Mount Victoria for the best views of the city and if you're feeling brave, explore the slightly spooky military tunnels at North Head. Grab a coffee or an ice cream on the beach before heading back on the ferry.
11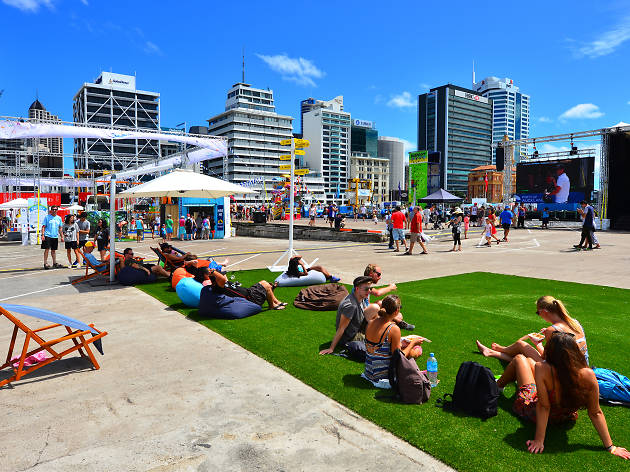 What is it? The walk from Britomart to North Wharf and back takes you through several of Auckland's favourite hangouts: Britomart, the America's Cup Village and Wynyard Quarter.
Why go? Britomart has a fabulous shops, bars and restaurants (check out Amano, Ebisu and Caretaker); the America's Cup Village is perfect for a drink by the harbour while ogling the superyachts; and Wynyard Quarter is another popular precinct with markets, outdoor movies and food trucks at the silos in the summer.
Ready to try the best eats in town?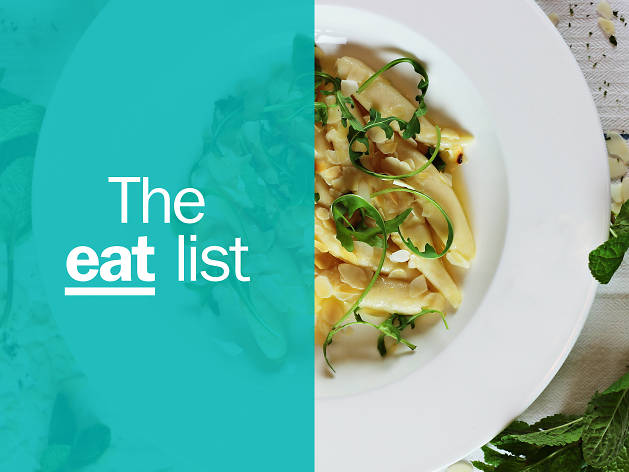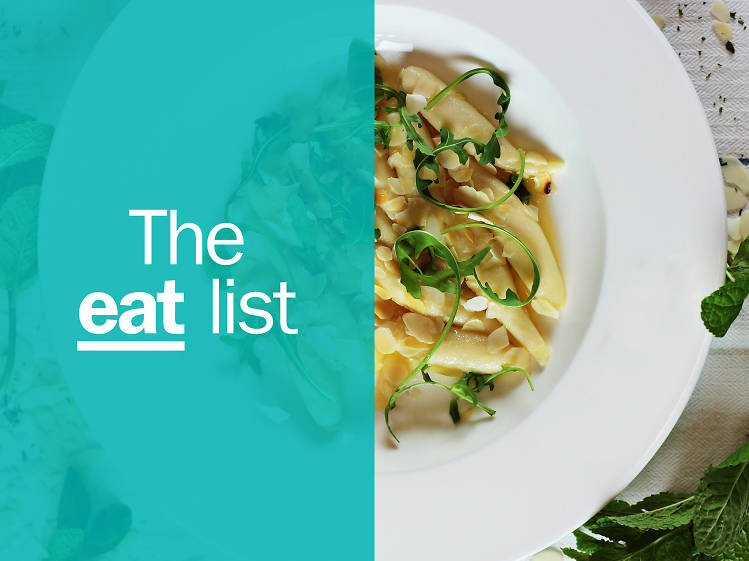 Taste your way through the city with our guide to the best restaurants in Auckland, from fine dining to cheap eats.