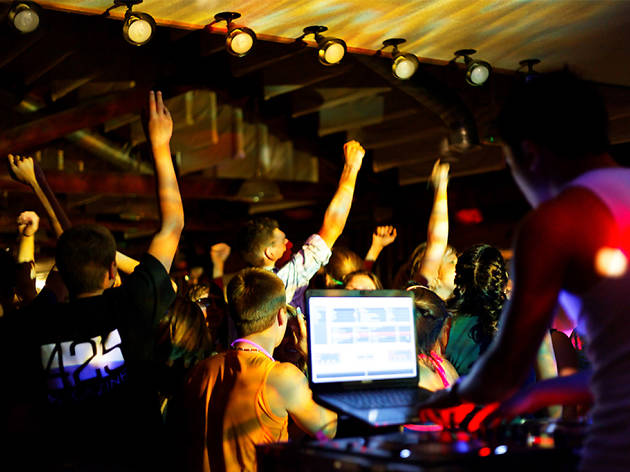 The 14 best dance clubs in Austin
Have fun at the best dance clubs in Austin, where DJs play top pop, house and hip hop music all night long
We dare say that there is nothing as fun as dancing the night away to top pop, house, EDM and hip hop music (consuming every single one of the best tacos in Austin is a close second). At the best dance clubs in Austin, both locals and tourists enjoy unabashed fun, courtesy of top DJs and, of course, the best cocktails in Austin. Are you more of a jazz fan? You might want to check out the best venues for live music in Austin instead.
Best dance clubs in Austin
Behind the turntable
Sound guys, take note: These women don't need to be told how to plug in a turntable.