Levitation Festival 2018
Thinking about attending Levitation Festival 2018? Check out our complete guide to Austin's premier psych fest.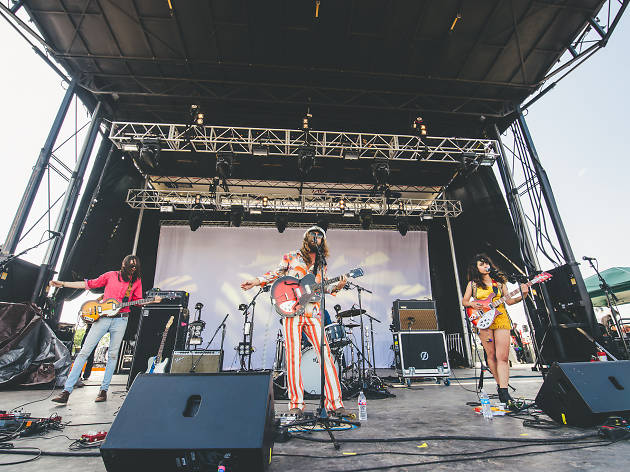 It's been a minute, Levitation. After getting rained out in 2016, the beloved psych fest returns to Austin for four days of guitar shredding, trip-inducing shows that will take place throughout the Red River District. It's a festival every music lover needs to experience, and one that materializes in some of Austin's best live music venues. Still wondering what it's all about? Check out our primer below, and continue to come back for festival news, photos and interviews.
What is Levitation?
Originally known as Psych Fest, Levitation is a psych rock festival that began in 2008. It was founded by Austin psych heroes the Black Angels.
When is Levitation?
The festival runs from April 26 to April 29.
Where is Levitation?
This year, Levitation shows will take place throughout the Red River District at Stubb's, Mohawk, Barracuda, Empire Control Room & Garage and Cheer Up Charlie's. There will also be shows across the river at Emo's.
Who's playing?
The Black Angeles, Ty Segall, Golden Dawn Arkestra—and plenty of other psych all-stars. Check out the full ineup here.
How much are tickets?
Tickets are $7–$100 for individual shows, and $170 for a four-day Stubb's pass. You can purchase tickets here.
Wondering where to eat and drink during the fest?