The best Indian restaurants in Austin
From authentic eateries to casual joints, here are the best Indian restaurants in Austin serving samosas, curry and naan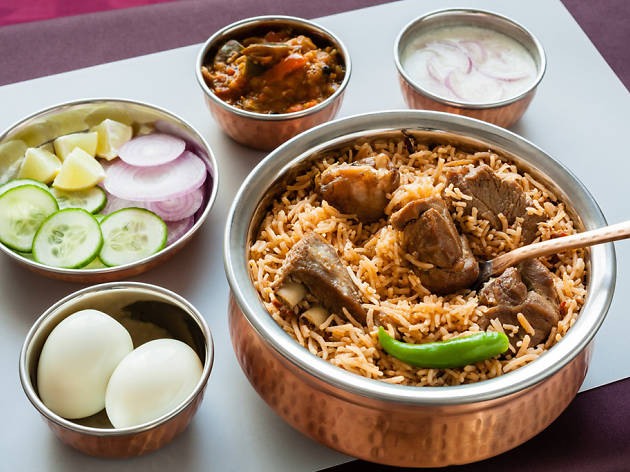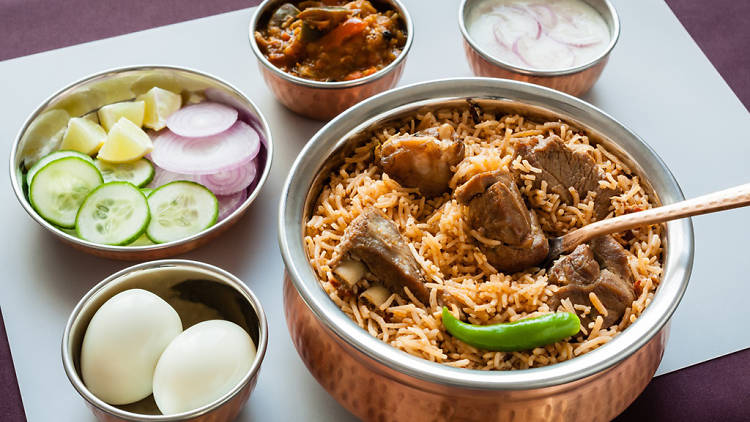 When temperatures cool and you've had your fair share of the best outdoor activities in Austin, it's time to seek out some comfort food. What better than sizzling samosas, warming curry and delectable naan bread at the best Indian restaurants in Austin? While it's true that our ethnic eateries (including these spots serving the best ramen in Austin) might be less ubiquitous than, say, the best steakhouses in Austin, they are serving some of the most delicious and comforting cuisine in the city. From fast-casual joints to traditional restaurants, below are the best local spots to eat authentic Indian food.
Best Indian restaurants in Austin
What the eatery lacks in design, it makes up for in flavor. Asiana offers an array of North and South Indian dishes on the lunch buffet, which includes appetizers, entrees and desserts. Expect classic staples like tikka masala, lamb korma, saag paneer and even some more adventurous items for the seasoned Indian aficionado. Closed on Mondays, the restaurant offers a la carte table service in the evenings.
Bombay Dhaba is an excellent example of an ethnic food truck done right. Located on south First street, these guys are dishing it up hot and fresh out of an unassuming trailer. The food portions are generous, prices are inexpensive and the combo meals include two entree selections, naan and dessert. What else could you ever ask for?
Bombay Express serves a la carte, mostly-vegetarian Indian food in a bright restaurant. The lunch special is under $10 and changes daily, always including an appetizer, two curries, rice, dal and a dessert. A haven for the lunch crowd, the spot closes relatively early.
This strip mall surprise takes on Indian, Pakistani and Nepalese food and somehow does all of it really well. As a result, expect a much wider menu range than the average Indian spot. Vegetarians and carnivores alike will find something appealing their palate here.
This offshoot of Clay Pit has quickly become the go-to for fast casual Indian food. The interior is welcoming and the menu is easy to navigate. Choose your curry—vindaloo, saag, coconut, korma or tikka masala—and then select your protein and spice level. Prices are extremely reasonable and the extensive veggie menu should be noted as well.
With two locations in the Austin area, you're never too far from a Bombay Bistro. Compared to your average dine and dash buffet, this spot is a little more upscale and serves contemporary Indian cuisine that focuses on high quality ingredients. If you're with a large party, order the Taste of Bistro for one of everything and make sure to try the tamarind punch and mango margarita.
The original Indian restaurant in Austin, Clay Pit serves both classic and modern dishes (think mussels and shrimp alongside your goat-, lamb- and chicken-based dishes). Reserve a private room for a large party and make sure to visit during the weekly salsa dances in the upstairs space (an oddly exciting location for salsa dances indeed).
Teji's started in Round Rock as a tiny restaurant attached to an Indian market. They served authentic Indian on styrofoam plates at great prices and earned a devoted following. Since then, they've opened a second, similarly tiny restaurant near campus. Goat curry and butter chicken top the list here and the giant-sized naan comes in different flavors.
Nestled between a pizza place and a UPS store, you'll find this little spot specializing in Hyderabadi food, specifically Biryani. Must-haves include the egg and the chicken biryani and the gongura mutton curry. The lunch specials are the real draw with vegetarian, chicken or goat combos that include an appetizer, curry, bread, biryani and a dessert.
This spot is exactly what its name purports—a fast casual curry spot. You can take your food to-go or eat in the cafeteria space. For $7.25, enjoy a "meal deal" consisting of two curries, rice and naan. One-hundred-percent vegetarian with some vegan options for anyone with restrictions, this is the quickest Indian meal you'll ever devour.
What used to be a great little Indian food trailer moved to a brick-and-mortar space a couple of years ago. On Rainey street, boasting an outdoor patio and gauzy curtains blowing in the breeze, the atmosphere remains cool and ideal for an event.
Ever heard of Mexican-meets-Indian cuisine? Now you have. In addition to the eclectic menu (order the Millionaire's Curry and a mixed naan basket), notice the colorful art on the exterior of the building. Open really late on weekends, Nasha should be on everyone's late-night go-to list.
This Indo-Chinese spot offers a $9.99 daily lunch buffet and an a la carte menu daily. Crowd pleasers include the chicken Manchurian bites, the malai kafta, the paneer chili and the variety of Bollywood film posters adorning the walls.