The 12 best Mexican restaurants in Austin
Looking for great Mexican restaurants, Austin? These eateries are serving fantastic tacos, sopes and more.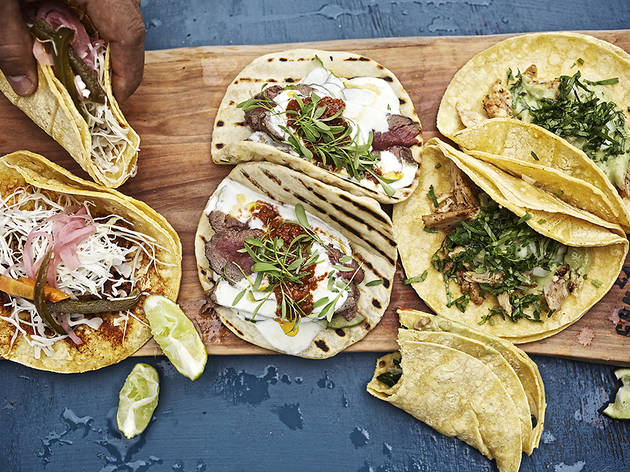 Austin is known for its tacos—tacos for breakfast, lunch and dinner, please—as much as it's known for its awesome 'cue (check out our list of the best BBQ in Austin). But sometimes when the hankering for great Mexican food comes, we want the full suite of dishes that have crossed the border over the centuries. That's where the best Mexican restaurants Austin has to offer step in. These guys serve authentic elotes, migas and mole alongside great cocktails, beer and tequila; sometimes they do it in the kind of super-casual space that starts to feel like home, and sometimes they do it in the kind of fancy digs that qualify them to be considered one of the best restaurants in Austin, period. All of them are well worth putting on your list of things to do in Austin for serving fantastically authentic Mexican food.
Best Mexican restaurants in Austin
On the lookout for quality tacos?
We present our guide to the best tacos in Austin right now.