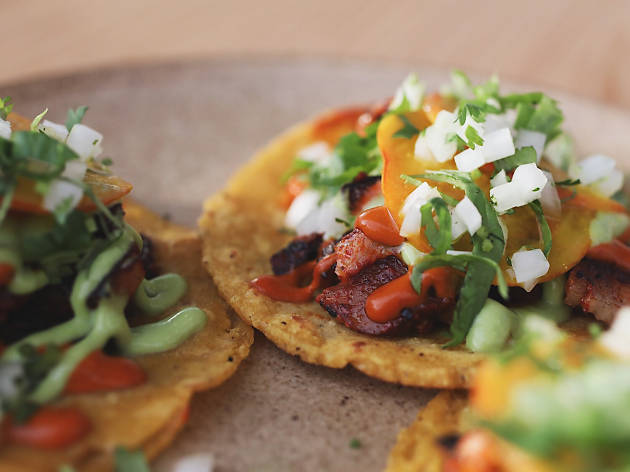 The 12 best Mexican restaurants in Austin
The best Mexican restaurants in Austin serve authentic elotes, migas and mole alongside great cocktails, beer and tequila
Mexican food is not just tacos, enchiladas, and margaritas, despite what Tex-Mex lovers would have you believe. It's also ceviche, mole, broiled fish, goat soup, duck enmoladas, and a whole list of dishes that you may have never heard of or can even pronounce. Austin's culinary scene understands this. Ranging from food trucks and hole-in-the-walls to panaderias and upscale eateries, the best Mexican restaurants in Austin are serving up the full scope of Mexican cuisine. Every restaurant we included on this list invites visitors to taste the diverse and localized cuisines that originate from Mexico, expanding your idea of what Mexican food is and what it can be. Buen provecho!
RECOMMENDED: The best restaurants in Austin
Best Mexican restaurants in Austin
On the lookout for quality tacos?
We present our guide to the best tacos in Austin right now.
Best selling Time Out Offers